Tapas experimentation at the Mediterranean Food Company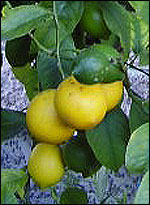 After enjoying a visit to the Nelson branch of the Mediterranean Food Company, I had intended to visit their shop in Christchurch, which also includes a café, for quite a while now. Somehow, it just never seemed to happen. But when I did finally make it I had a very pleasant afternoon, browsing through the shelves of this Aladdin's Cave, piled high with ingredients from the Mediterranean and the Middle East.
I had to limit myself – being broke again! – to just two things which I hadn't been able to source anywhere else: a bottle of pomegranate molasses and a bag of smoked Spanish paprika. As I slowly wandered towards the counter to pay for my purchases, I was distracted at every turn by glorious spices, unusual pastas, varieties of risotto rice and polenta galore, piles of Amaretti biscuts and beautiful boxes of Turkish Delight. My attention, though, was eventually caught by a sign which had details on it about a Tapas Evening taking place at the Mediterranean Food Company and Café in the near future. Being a sucker for any kind of cookery demonstration, it wasn't long before I signed up for the class, especially since it was only $20 – a veritable bargain.
I was even more convinced of that when I arrived (a half an hour early!) on the night in question. As I sat, glass of sangria in hand, and waited for the others to turn up, I had a good opportunity to observe my surroundings. Blackboards above the food counter displayed the menu of the day – Lumaconi Pasta with Snails, Garlic and a Marsala Cream Sauce ($14.50), Cardoon Soup with Basil Pesto ($10.50) and a Tapas Platter which included almonds, olives, chorizo, Tortilla and Salsa Romesco for $14.95. Gelati and sorbetti are all made in-house, and the range available included Peach and Amaretto Sorbet, Chocolate Gelato and a dairy free Almond Milk Sorbet.
People started arriving in ones and twos, mostly women who had come with friends. The atmosphere was relaxed, helped by the sangria on offer, and everyone was happy to chat amongst themselves while chef Nik Mavromatis worked at a table in front of the group. Mavromatis was an engaging demonstrator, working his way competently through the printout of recipes that was distributed at the start of the evening.Starting with an explanation of where the word tapas came from, he moved swiftly on to their little brother, pintxos (small tapas) and assembled several skewers of caperberries, pickled chillies and pickled wild onions for distribution among his eager observers. This was just the first of many tastings we received as Mavromatis demonstrated how to make piquant Salsa Romesco, addictive Almendras Fritas or Fried Almonds, and a deliciously savoury Chorizo, Pepper and Bean Stew.
As he worked, Mavromatis introduced us to quality produce, passing smoked paprika around so that we could all smells it, letting us feel an organic lemon, talking about his organic vegetable suppliers – Tuahiwi Organic Garden – and his free-range eggs which he gets from the Richmond Fellowship at West Melton.It was a very enjoyable – and nibblish! – evening. I'll be trying some of Nik's recipes out at home and definitely watching out for future classes.The Mediterranean Food Company and Café is at 322 Tuam Street in Christchurch.