Ballymaloe Cookery Course: Week 2, Tuesday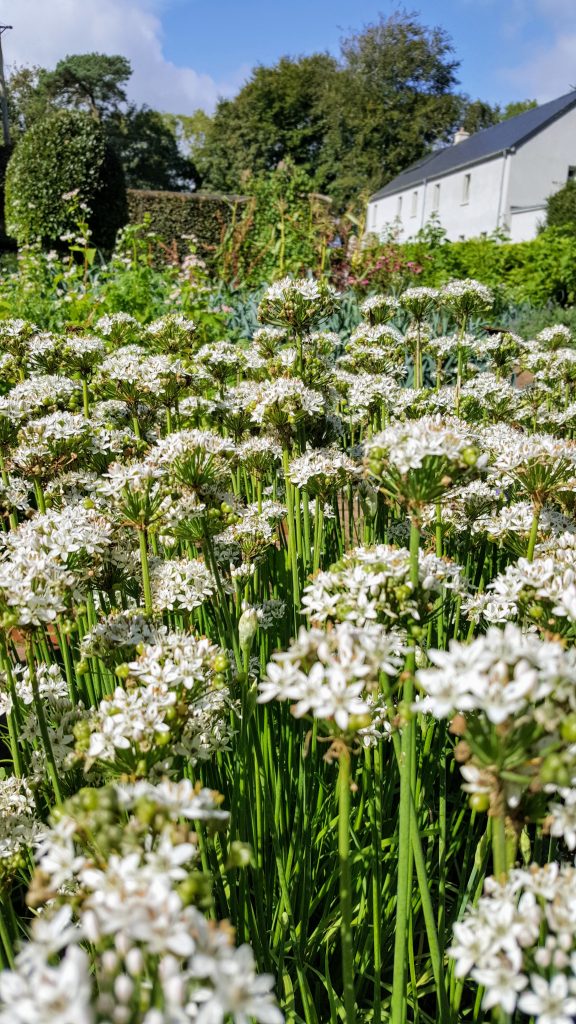 Back in the cottage and briefly online this evening. The Husband and I moved into a house in Ballycotton last night with one of the other students, who had also been commuting from North Cork.
After the beds had been made, the fridge stocked and the supper eaten – I used up a large bunch of carrots from last Thursday week's Mitchelstown market to make one of Darina's Carrot Soups at the weekend – we had time for a long walk down through the town, followed by the best night's sleep I've had since I started the course. No worries about waking an hour early to put on the immersion or getting up at 6am to get into Ballymaloe on time. I've never been so thankful for an electric shower and physical proximity to the location where I'll spend my day! In Ballycotton we are also much closer to the Husband's work place so it's a winner all round.
So why are we back at the cottage tonight, you may ask, especially as I've to be in at 8am tomorrow morning for an extra organic gardening class? With the Husband taking off to Galway tomorrow it's the only way we can manage so that I will have the car for the rest of the week. Then it's back to stay in Ballycotton for the next few nights before – and this sounds familiar from last year's weekend commutes to the cottage – hitting the road on Friday evening so we can spend the weekend in our home, pottering about the garden. Last weekend I finally got around to making some Damson Gin, I've identified a bank of sloes for picking after the first frost for this year's Sloe Gin and the apples on our best apple tree are slowly ripening to perfection.
Tonight it's time to relax and enjoy the fire – no cooking on Wednesdays so no time plans to write out and today's recipe filing can wait till tomorrow night. The practical classes are going more smoothly this week. There was a little panic yesterday as everyone changed partners and many also changed kitchens. Luckily I got to stay in Kitchen 3 so at least I knew where the ingredients and the scales were on Monday morning. Not that that helped too much when I had mis-read our dishes on Friday and came into class thinking that myself and my partner only had to do four of the six dishes that we were actually scheduled to complete. So I still had a mad rush, jointing chickens, making tomato purée, grating ginger and, worst of all, peeling grapes, especially as I was also on bread duty.
Then, when it came to tasting, my teacher thought my dishes were both under-sweetened and under-seasoned so it's going to be sugar and salt all the way from now!