Transition Time: from Dublin to Ballymaloe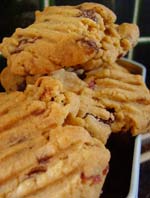 Transition from a full-time journalist's job in Dublin to country-based student life is more than just packing a car, cleaning out the old flat and shifting down to the cottage.
Mindless routines – the 45-minute stroll to work, a computer-based eight-hour stint, walking home mentally preparing supper, deciding whether to call into one of my favourite shops on the way (Mortons, Donnybrook Fair, Taste of Italy, Al-Khyrat) – suddenly become more precious as the days speed towards leaving the city. Only one thing to do: sidestep the whole situation by flying off to Girona in Spain the day after the move!
The Husband and I spent three nights in the small Catalonian city earlier this week, time to soak up sun and recover from our eighth move in three years, a breathing space to adjust and look forward to the future. Plus an ever-welcome opportunity to consume copious amounts of tapas, cava, café con leche and rioja while reading stacks of books – Miranda Innes' Getting to Mañana, a memoir of her move to Andalusia set a perfect scene as well as having a good scattering of simple recipes – taking long siestas and general relaxation.
Back home, I've the task of condensing two kitchens, their ingredients and equipment (did I mention that I'm a hoarder?!), into one. It's baking blitz time this weekend – No-Knead Bread, Mexican Beans, Brown Bread, Chocolate Sesame Flapjacks, cakes and cookies – as I try to clear some space in the kitchen.
Now, where did my new uniform disappear in the move?