Ballymaloe Cookery Course: Week 6: Monday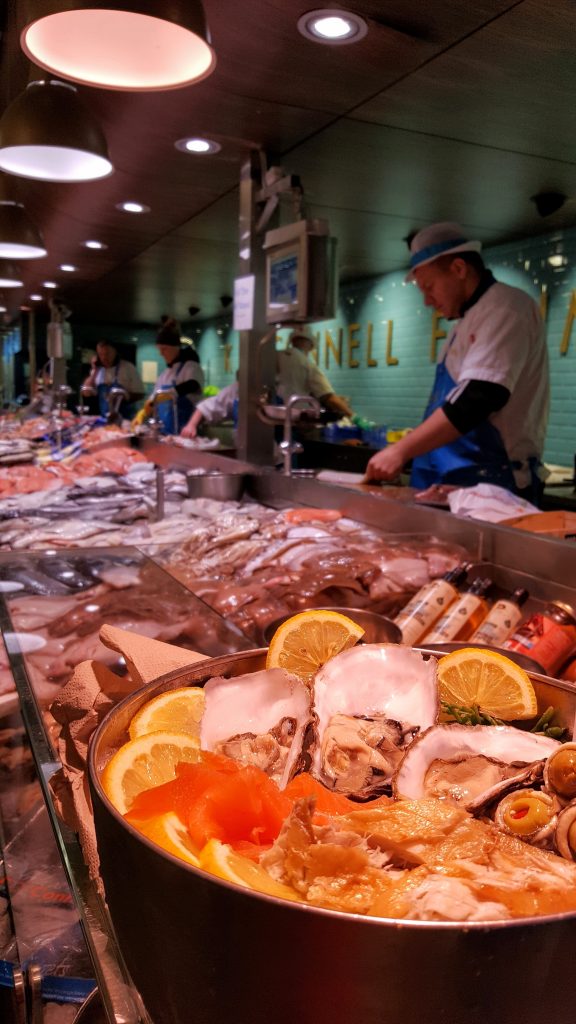 Last Wednesday was school tour day. Instead of spending the day sitting through two demonstrations, we got on the road at 7.30am. Our first stop, on a fresh and sunny morning, was at Baylough Cheese, just outside Clogheen, near to my favourite Old Convent Gourmet Hideaway.
When we arrived – I got a lift from the Ranelagh Housemate, thereby missing out on a bus trip with 50+ others! – Darina had already unpacked a morning tea of student-made muffins and banana breads as Dick and Anne Keating showed the class how their unpasteurised cows milk cheese is made by hand. The couple are a well-tuned double act; we were entertained as well as educated as they explained how to make cheese and how this particular venture – now on the go for over 20 years – brought them out of the red at a time when there weren't a huge amount of farmhouse cheeses in Ireland.
A trip through the Vee Valley, looking at its best in the autumn sunshine, took us to Dungarven and Paul Flynn's Tannery for a light lunch (Chicken Liver Paté, presented in a kilner jar with well-dressed salad and lots of warm, crusty bread, Gingerbread with carmelised bananas for pudding). Paul spoke briefly to the class about opening up his restaurant ten years ago in an area that didn't have much of a tradition of restaurant dining and the difficulties that presented.
Next stop was Frank Hederman's Belvelly Smokehouse, just outside Cobh. During our brief trip there, Frank – a favourite producer of Richard Corrigan's – waved a large frozen wild salmon at us, demonstrated his filleting skills, showed off the fish-stuffed smokehouse and offered generous tastings of his smoked salmon and mackerel.
We weren't finished yet – the final destination in our packed day was Cork's English Market. I'm no stranger there but it was fun to be whisked through by Darina on a whistle-stop tour of her favourite stalls. We were too late for the tripe and drisheen stall, however, and that was already closed but still managed a few quick purchases at On The Pig's Back, the Alternative Bread Company and Bubble Brothers. For once it was nice to have an evening when we weren't already satiated with food from demo so we could enjoy a picnic-style supper of cheese, charcuterie and smoked fish back at the house.
After the intensity of the first month, we're all tired and people have started coming down with colds and other ailments. It was good to have a day away from the coalface – we faced into Thursday morning's cooking with renewed vigour. Now, just started Week Six, it's study time. We have a technique and herb/salad identification exam on Friday. Time to spend a couple of mornings in the garden, perhaps!