Ballymaloe Cookery Course: Week 10: Thursday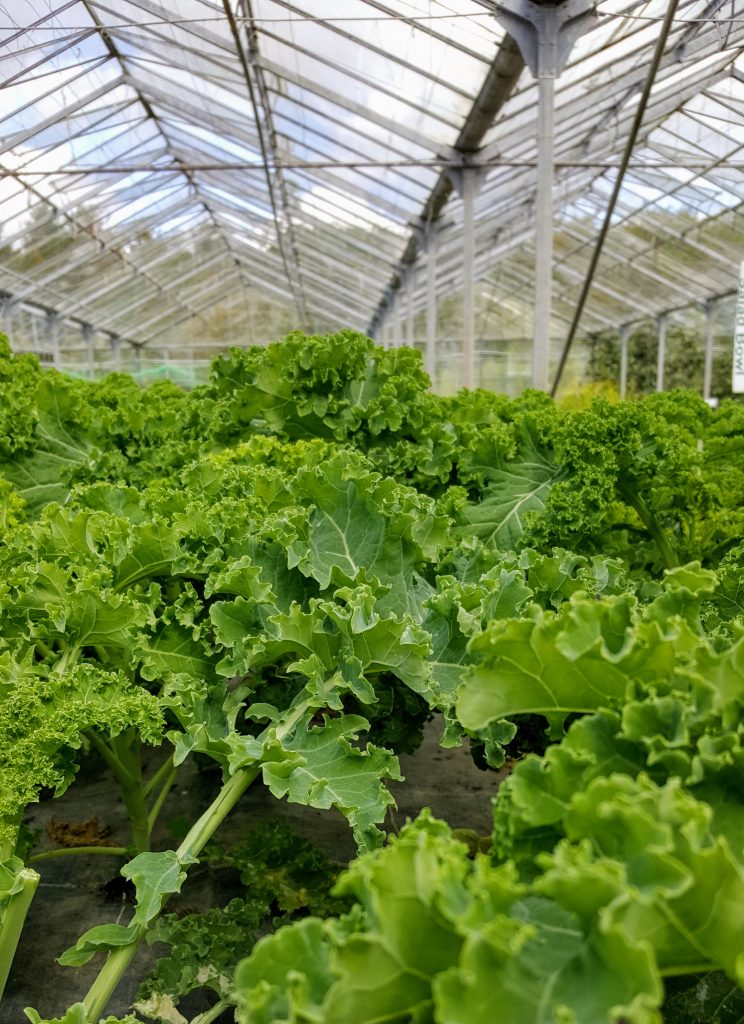 Today everything clicked into place, despite last night being a late one with the Sister at a musical evening in Ballymaloe House and lots of red wine! I was in at 8am on gardening duty with the ever-perky red-socked gardener. The two of us whizzed around the greenhouse or, rather, she whizzed – I plodded along behind at half speed – gathering quantities of parsley, chervil, coriander, kale and Swiss chard, which we then sorted, washed and labelled back at school.
A morning's work already under my belt, I trotted off to Kitchen 3, to find my sourdough breads had been unceremoniously upended in the fridge overnight. Fortunately it bounced back and I ended up with two beautiful loaves of dark brown crusted, beautifully risen, satisfyingly chewy sourdoughs and an amazing sense of achievement.
Meanwhile, during the bringing-back-to-room-temperature, rising and baking of the dough, myself and my super-efficient American partner worked together on all of this morning's dishes – Smoked Chicken Salad with Parsnip Crisps, Pan-Grilled Tuna and Salsa Verde, Apple and Sweet Geranium Vol au Vents and Homemade Parsley Noodles. It was just one of those days – for a change! – when all went smoothly. As my partner chopped parsley for the Salsa Verde, she handed over enough for my pasta; leftover egg from my dough served as egg wash for our vol au vents; I grabbed salad leaves, she made the parsnip crisps. We rolled, pan-grilled, chopped and assembled together and flew through an incredibly busy and satisfactory morning.
Today we also got our practical exam times and dates. I'm lucky – cooking the first day, Wednesday 5 December, from 9am. Must spend some more time on actual cooking my menu. The Husband is going to be well sick of eating the same goat's cheese, duck and mousse dishes over the next two weeks