Ballymaloe Cookery Course: Week 11: Wednesday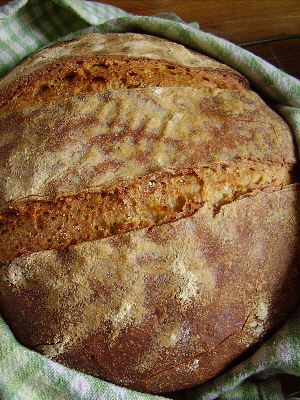 Wine exam over – phew! – so it's now time to get stuck into revision for next week's theory papers. Meanwhile, we're treating ourselves very well in the house.
I made my second pair of sourdough loaves yesterday and, when I brought them home, the Ranelagh Housemate produced his home-cured bacon so we had the Best Bacon Butties Ever with our homemade bread and bacon, followed by a side order of Homemade Noodles with Chicken Liver Sauce for the Husband, scrounged from school for the Husband.
Besides the sourdough, which is working amazingly – and surprisingly! – well, this week is pretty full on in the kitchens. Final full week of cooking.
After this week, I think we just have Monday left and that's it.
12 weeks – almost – over and it's back to real life soon.