The Irish Times Christmas Supplement: Part Three
Christmas Gifts for Food Lovers
* If you have a friend that loves extra virgin olive oil, why not give them an olive tree for Christmas? Nudo, an olive grove in Italy's Le Marche region, offers the opportunity to adopt an olive tree for a year. They'll receive an adoption certificate, a spring package of 1.5-2 litres of organically produced olive oil from their tree and an autumn treat of three infused extra virgin olive oils. The adoption costs £65 plus postage and packaging (approximately €83 plus €30 p&p). Web: nudo-italia.com
* Hampers are always a welcome gift when you're visiting over Christmas and if you turn up with Carluccio's Cassettiera (€74.95) you'll be welcomed with open arms. This is a veritable feast in a two-drawer red box, with a selection of three wines, sauces and pastas from different Italian regions. Gift boxes start from a Chef's Stocking at €11.95 to €129.95 for Carluccio's extensive selection of Italian groceries. The Christmas range is available in store at Carluccio's Caffè, 52 Dawson Street, Dublin 2 and can be ordered from 01-6708613 or sales@carluccios.ie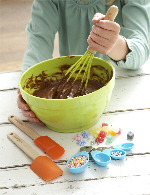 * For the younger cook in your life, take a look at Miniamo kids cooking equipment from Lakelands. This brightly coloured kitchenware set (£9.99) is specially sized for little hands and, if you can resist from hanging on to them yourself, are sure to tempt children into the kitchen to "help out" with food preparation. Parents will also appreciate the fact that the utensils are dishwasher friendly and made from durable melamine and silicone. The Miniamo range – and lots of other cooks' treats – is available from lakeland.co.uk. Delivery charges to Ireland start at £5 for orders up to £20.
* If you know someone who's passionate about trying out new cheese, membership of the Sheridans Cheese Club is the gift to give. Each month, Sheridans decide on a theme – perhaps regional specialities of Italy or Portugal – select three or four ripe seasonal cheeses and send them out to their subscribers, along with suitable accompaniments, cheese tasting notes and information on wine matching. Membership costs €35 per month and you can subscribe for any length of time. To join the Cheese Club, contact any of the Sheridans' shops or email cheeseclub@sheridanscheesemongers.com. Web: sheridanscheesemongers.com
* Magazine subscriptions are the gift that keeps on giving, especially if you tailor your choice specifically to the recipient. For intelligent articles and innovative recipes, the American Gourmet magazine is a must (one year's international subscription is $38 from gourmet.com). Anyone who's ever appreciated fine New Zealand food and wine will appreciate that country's award-winning Cuisine (one year costs NZ$105, cuisine.co.nz) and delicious. from the UK has plenty of familiar names (one year for £43.60, call +44 844 848 8419).
* Learn how to mix and shake at the regular Cocktail Master Classes run in the First Floor Restaurant and Bar at Harvey Nichols, Dundrum. Each Thursday evening session runs from 7.30pm to 9.30pm: choose from lessons on the chemistry and alchemy of modern mixology or learn about classics like the Martini, Manhattan and Margarita, while nibbling on delectable canapés. Pick up a voucher from Harvey Nichols for the Master Class (€50 per person) or make a night of it and go for the Master Class followed by a one course dinner and a glass of wine in the First Floor Restaurant (€75). For further information call 01 2910488 or email firstfloor.reservations@harveynichols.com. Web: harveynichols.com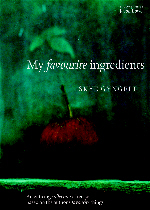 * Getting cookbooks at Christmas time allows you the time to snuggle down, read and relish and there are plenty on the shelves to choose from. Skye Gyngall gives lots of seasonal ideas in her latest book My Favourite Ingredients (Quadrille, £25), the lavish Venezia sees Tessa Kiros (Murdoch Books, £25) eat, write and travel in Venice and Rachel Allen's Bake (Collins, £20) will satisfy all those sweet cravings. Richard Corrigan's stylish The Clatter of Forks and Spoons (Fourth Estate, £25) concentrates on back-to-basics Irish cooking and any vegetarians on your Christmas list will be delighted with Cornucopia at Home (Cork University Press, €39). The charming Cooking Lessons by Daisy Garnett (Quadrille, £12.99) is an enjoyable memoir with recipes but, for the real deal get your hands on A Day at elBulli (Phaidon Press, £29.95) by Ferran Adrià which explores the intriguing behind the scenes world at the legendary Spanish restaurant.

The Irish Times Christmas Supplement : Part One
The Irish Times Christmas Supplement : Part Two