The Irish Times Christmas Supplement: Part Two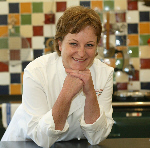 Residential Cookery Courses – Island Adventures
One of the best presents you can give someone is confidence in the kitchen and that's exactly what a voucher for a cookery course is designed to do. Of course, learning is so much easier when the school is located in a beautiful area – or even on an island.
Located on the 470-acre Belle Isle Estate, which is spread across eight islands in the northern part of Upper Lough Erne, the Belle Isle School of Cookery offers a selection of tempting learning experiences, all of which are hands-on and limited to just 12 students. Chef and manager Liz Moore has created a wide range of courses, including days focusing on vegetarian and ethnic cookery and their heavily subscribed two or three day seasonal entertaining courses.
Lack of previous cooking experience is not a deterrent and students leave with folders of recipes, lots of tips and the practical experience to make the most of what they have learned. A variety of luxurious self-catering accommodation is on offer, non-cooking partners included, with everyone gathering together to enjoy the day's cooking at a sociable evening meal.
Vouchers for the Belle Isle School of Cookery are available for one, two and three day courses or for any amount of your choice. Belle Isle School of Cookery, Lisbellaw, Enniskillen, County Fermanagh, Northern Ireland, BT94 5HG. Web: irish-cookery-school.com Tel: +44 28 6638 7231 Email: info@irish-cookery-school.com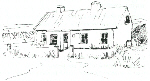 Small is beautiful, especially when it comes to Island Cottage, which is perhaps the world's littlest cookery school. Situated on Heir Island, just off the coast of Skibbereen in West Cork, your friendly hosts are renowned Irish chef John Desmond and his wife Ellmary Fenton who specialise in weekend residential courses for just two people.
John and Ellemary set up the acclaimed Island Cottage restaurant in 1989. Now they also run bespoke cooking classes, based on the seasonal dishes John cooks in the restaurant – fish caught in the seas around the island, local meat, fresh vegetables, cheese made nearby. The first day's cooking lets students see how it all works; stakes are raised on the second day as they can invite six guests to the lunch that they have prepared but, with John's sure hand at the helm, no one is going home hungry.
Island Cottage offers two-day cookery courses from April 2009, for two people at €350 per person, including an overnight stay. For vouchers and booking details call Ellmary Fenton at +353 28 38102. Island Cottage, Heir Island, Skibbereen, West Cork. Web: islandcottage.com Tel: +353 28 38102 Email: info@islandcottage.com

The Irish Times Christmas Supplement : Part One
The Irish Times Christmas Supplement : Part Three