Loitering in the Lakes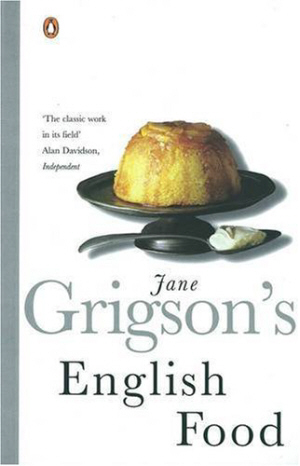 Five days in the Lake District didn't give me as many opportunities to try local food as I would have liked but I did manage to eat vicariously after picking up Jane Grigson's authoritative English Food in a second hand book shop in Cockermouth. Reading it with the help of an English map helped me to properly place its regional references so, after a few days, I was getting much better at understanding where dishes like Dartmouth Pie, Cumbrian Tatie Pot and Grasmere Gingerbread came from.
The map was making frequent appearances anyway as we had to navigate our way from the ferry at Holyhead to the north-western part of the Lake District for a wedding. The English Engineer was marrying the English Geologist (friends from the Husband's Cambridge days) on Saturday so our little family of three made the long – it took us 6 hours – drive on Friday afternoon, another of the times when I've been very thankful for being able to breastfeed Little Missy rather than trying to manage bottles while travelling.
The high point, food wise, of our five days was definitely the wedding hog roast. Served in a large marquee pitched in a field belonging to the bride's brother, this feast was far from rustic. Immaculately trained waiting staff were on silver service duty with platters of tender roast pork and crispy crackling, dishes of salad (a colourful heirloom tomato one and a French and dried bean salad) and minty new potatoes. There were seconds for everyone before we finished with slices of a cinnamon-scented Dutch Apple Cake, bowls ofstrawberries to pass around, the whole pudding finished off with streams of rich, yellow cream from the jugs proffered by the waitresses (why do the English pour cream while the Irish whip it?).
Dinner at our table was regularly interrupted by small people making their needs felt as there were four children under 18 months between eight of us. Fortunately the couple who were getting married, with their own 11-month-old to deal with, had set up a chill-out kids' room off the marquee for just this situation. No one could have gone hungry at this wedding with facilities to warm food for the smallies available so close by.
While camping with Little Missy at Dalegarth Campsite on the shores of Buttermere Lake we did get to try some local lamb chops (big enough to count as mutton chops although still lamb-sweet), freshly made Cumberland sausages, Buttermere Ayrshire Ice Cream and, of course, the sugar fix for walkers that is Kendal Mint Cake. Just enough of a taste to encourage me back – at least I have English Food to help me plan our next visit!