The Irish Times Christmas Gift Supplement: Treats to Savour
The article that I wrote for today's Irish Times Gift Christmas Supplement is not online so I'm reproducing the entire piece here – before it was edited for space and clarity – complete with links.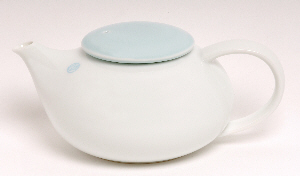 Buying for someone who loves food might seem like the easiest thing in the world but sometimes gourmet foodies can also be the pickiest of recipients. Gift vouchers give them what they love – the opportunity to choose for themselves.
For anyone picky about their daily cuppa, a voucher for Le Palais des Thes will hit the spot nicely. Choose from 280 different types of loose tea and all the paraphernalia needed to make the perfect cup. Classy canisters with tea blends from around the world, muslin tea bags to facilitate the delicate unfurling of whole tea leaves and beautiful Japanese Porcelain teapots: this is tea drinkers heaven.
Le Palais des Thes, 31 Wicklow Street, Dublin 2. Tel: 01 6708752 Email: wicklowstreet@palaisdesthes.ie Web: www.palaisdesthes.ie
Give someone you know who loves French cooking to a voucher for a tailor-made gourmet break at The Wilde Kitchen in Normandy. Relocated Irishwoman Sinéad Allart offers un goût, a taste, of French life at her cookery school in Benoistville, a village just 20 minutes drive from the ferry port of Cherbourg. Spend the morning strolling around the local market with Allart, tasting and choosing foods for that evening's class, then turn up at her kitchen for an evening of cooking and eating. A range of accommodation, cooking class and dining out options are available – contact Allart directly for more details.
The Wilde Kitche, La Blonderie, 50340 Benoistville, France. Tel +33 2 3352 5216 Email: wildekitchen@gmail.com Web: www.wildekitchen.net

Head further afield and treat the one you love to a voucher for La Maison Arabe Cooking School in Morocco. Although the boutique hotel is in the heart of the Marrakech medina, the classes take place in the peaceful surroundings of its country club, complete with potager garden. Sip on mint tea as a traditional Moroccan cook, or Dada, takes small groups through the rudiments of Moroccan cooking. The class starts with an explanation of the history and ingredients of that day's dishes – a Berber tagine or a couscous dish, some Moroccan salads – before beginning to cook under the Dada's eagle eye. Once completed, the participants sit down to enjoy a leisurely private lunch together in the garden where they are served their finished dishes. An insight into another world.
La Maison Arabe, Marrakech Médina, Maroc Tel : (+212) 5 24 38 70 10 Email:
reservation@lamaisonarabe.com Web: www.lamaisonarabe.com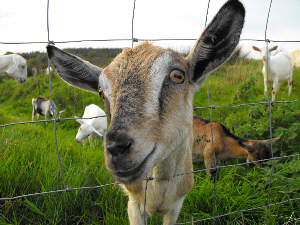 If you want to buy a gift for a cheese lover, a voucher for Cheese To Your Door might be just the ticket. Set up by Clare cheesemaker Paul Keane whose loyal customers had difficulties in finding his Bluebell Falls goat's cheese, he now stocks a selection of other Irish artisan products. As well as Keane's own goat-sourced wares – the original soft cheese has been joined by honey and pepper varieties and he also makes a semi-hard and some white mould cheeses – he sells many of the classic Irish cows' milk cheeses and plenty of great accompaniments. Take a look around the website and pick up a round of Milleens to enjoy with G's Gourmet Hot Pepper Relish, some Carrigaline Cheese Biscuits and Gubbeen chorizo. Cheese To Your Door offers free delivery throughout Ireland for orders over €45.
Bluebell Falls, Ballynacally, Ennis, Co Clare Tel: 086 8134600 Email:paul@bluebellfalls.ie Web: www.bluebellfalls.ie
Every foodie has their wishlist of cookware and baking equipment and a voucher for The Kitchen Dresser's online shop could make their dreams come true. They might fancy a four-tiered wire cupcake stand and one of those brightly coloured herb choppers. Or a bright red covetable KitchenAid artisan mixer might be right up their street. Either way, the Kitchen Dresser can help with online browsing, vouchers from €10 and free delivery in Ireland for orders over €30.
The Kitchen Dresser, Kea-Lew Business Park, Portlaoise, Co Laois. Tel: 057 86 20933 Email: info@kitchendresser.com Web: www.kitchendresser.net
Know someone who wants to hide away from the world for a few days of R&R? Travel a long way without going too far with a voucher for the Inis Meáin Restaurant & Suites in the Aran Islands. Owned by island native and chef Ruairí de Blacam and his wife, Marie-Thérèse, the buildings have been sympathetically designed to fit in with the distinctive landscape. Each of the three suites has its own front door, an outdoor sitting area and comes complete with bicycles, fishing rods and books. Breakfast is delivered on a tray so guests can choose whether to stay put, curl up and enjoy the peace or go exploring this least visited of the Aran Islands.Dinner is served in a dining room with panoramic views but it's worth tearing your eyes away from the view to appreciate what's on your plate. De Blacam uses as many island-sourced ingredients as possible – curragh-caught fish and shellfish, locally grown vegetables – and, with basics that are this good, he resists the temptation to do anything other than cook them well and present them properly. Replete and relaxed, meander down to the only pub on the island after dinner. Outside world, what outside world?Inis Meáin Restaurant & Suites, Inis Meáin, Aran Islands, Co Galway. Tel: 086 8266026 Email: post@inismeain.com Web: www.inismeain.com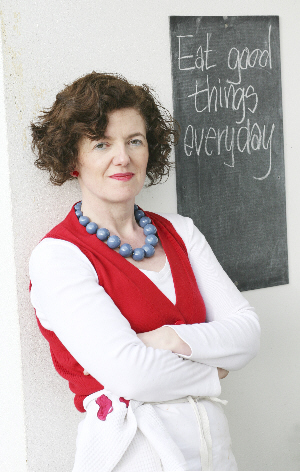 Think a friend might fancy a Fish Orgy? How about a Practical Pig Weekend? Or even A Dozen Quickies in a Day? With a voucher for Carmel Somers' Good Things Café Cookery School, all these classes, and many more, are on offer. Somers specialises in small, intensive, hands-on courses that, once sampled, often have people returning again and again. Based in the beautiful West Cork village of Durrus, in the summer season Somers runs a busy restaurant using the best of local ingredients. The rest of the year that space is the classroom for students interested in learning how to cook Somers' simple, well flavoured food (her turnip with grated ginger has opened many eyes to the possibilities of this humble Irish vegetable). To give the lucky recipient a hint of what is in store, tuck the voucher inside a copy of Somers' stylish new cookbook Eat Good Things Every Day (Cork University Press).Good Things Café, Ahakista Road, Durrus, Co Cork. Tel: 027 61426 Email: info@thegoodthingscafe.com Web: www.goodthingscafe.com.
There is no such thing as too many cookbooks and a voucher for London's Books for Cooks is something any cookbook-ophile would welcome. Located just off the Portobello Road in Notting Hill, this gorgeous bookshop encourages browsing, while the aromas from the test kitchen at the back of the store entice you to stay for coffee and freshly baked cake or something nice for lunch. Cookery workshops on everything from Thai vegetarian food to Cooking for the Bachelor Male are held upstairs. Vouchers are valid for the classes, food, wine (EricTreuillé, the French owner, produces biodynamic wine from his own vineyard) and, of course, books.Books for Cooks, 4 Blenheim Crescent, London W11 1NN. Tel: +44 20 7221 1992 Email:info@booksforcooks.com Web: www.booksforcooks.com
Chocolate is always, always a welcome gift but a voucher that allows someone to choose their own selection could be a very dangerous thing. Butlers Chocolate sell vouchers in €10 denominations that could have the recipient spending hours choosing between chilli truffles and crispy pralines or white chocolate bars with raspberries and bars of dark chocolate with orange and almond.Vouchers are available from Butlers Chocolate Cafés or online at www.butlerschocolates.com
Sometimes we don't realise what's on our own doorstep. A voucher for one of Fabulous Food Trails' Dublin food tours will help unearth a variety of tastes and flavours in the capital city. FFT owners Eveleen and Pamela Coyle have a background in food publishing so they are well practiced in sniffing out all the good things. Every Friday they head off on these relaxed two-and-a-half-hour strolls which include frequent stops for generous tastings. Vouchers for this, and for any of their cooking days – watch out for the chocolate one with French chocolatier Benoit Lorge – are available from €45 and you can even purchase a nifty FFT apron for presenting with the voucher.Fabulous Food Trails, 44 Oakley Road, Ranelagh Dublin 6. Tel: 01 497 1245 Email: info@fabfoodtrails.com Web: www.fabfoodtrails.com
And finally, giving a voucher for a bakery could be life transforming. Although the Irish recipient will never get to cash it in, that money can go towards buying a small oven, fuel and a dough table, enabling a community to start their own bakery. Concern sells a variety of vouchers for feel-good food gifts that will last much longer than any festive season hangovers.Concern Worldwide, 52-55 Lower Camden Street, Dublin 2 . Tel: 1850 410 510 Web: www.concern.net
All photos supplied by companies mentioned.