New Zealand flavours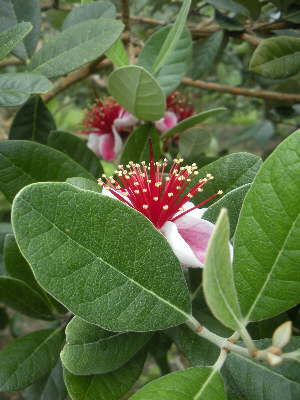 Flowers on a feijoa tree at Stafford Lane Estate when we visited on a wine tour of the Nelson area. Feijoas are very popular in New Zealand, I loved them when we were living here, but it's the wrong time of year for the fruit. You can, however, get a little of the tropical flavour from the fleshy petals of the flower.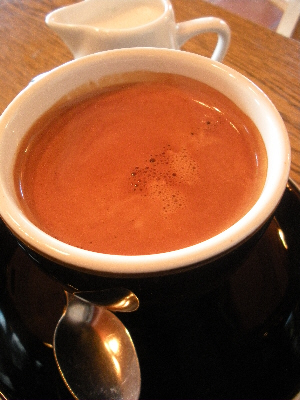 Evilly dark long blacks, with steamed milk on the side at the Alpine Lodge Café . My coffee of choice when we're in NZ. This is an especially good example of the genre – just look at that crema.
Avocados growing on the trees in the Husband's Mother's veggie garden behind the house. Even better than bananas for convenient baby (and mama!) feeding.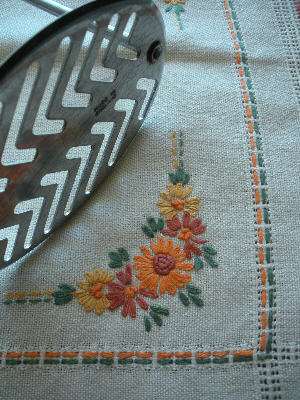 Op shop bargains. When we lived here, there was little in my kitchen that didn't come from one or other of the charity shops nearby. Since we've been living back in Ireland, I've carried home a variety of finds, including bundles of bone-handled knives, battered baking tins, cute little salt pigs and hand-embroidered tablecloths. This time I was rather restrained but I still couldn't resist an old potato masher (the Husband killed ours while making his superlative mashed potatoes before we left home) and this dainty little tray cloth. Well behaved? I think so…
Sometimes the only way to get the true flavour of summer is to wriggle your feet in the grass!