Grow your own spuds (and other useful things)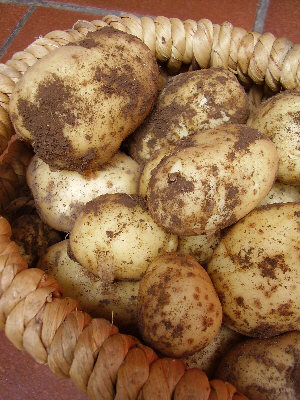 Despite the current cold snap and impossibility of actually doing anything about it, I've been looking at the raised beds in the garden and trying to plan for the summer to come. Last year we went on an inspirational (and very affordable) two-day gardening course at Glebe Gardens with Jean Perry, learned lots – and really enjoyed the flapjacks!
This year Jean is running an extended series of gardening courses including The No Dig Vegetable Plot, Vegetables for Small Gardens and Herb Gardening for Use in Cooking and First Aid for around €60 per day, including a delicious vegetarian lunch.
You can find out more about the courses on the Glebe Gardens website, follow Jean in the garden on her blog at The Glebe Journal and read her advice on tackling garden pests the organic way in this article I wrote for SilverCircle.ie.