Competition Time! Irish blueberries and cookery classes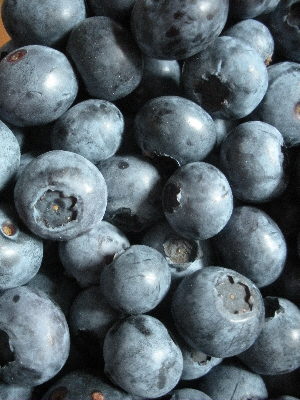 To celebrate the start of the Irish blueberry season, Bord Bia have very kindly offered a competition prize of a €200 voucher for cooking lessons at a cookery school of your choice.
To be in with a chance to win this brilliant prize, just email me at<mailto:cook@bibliocook.com> cook@bibliocook.com with your favourite blueberry recipe, be it cake or muffin, savoury sauce or salad. If you have a blog of your own, you could also put a link to your recipe in the comments below. The closing date is Tuesday 24 August.
If you want to get your hands on Irish blueberries, I would recommend Derryvilla Blueberry Farm, just outside Portarlington in Co Offaly, especially as you can go and pick your own berries – you can read my feature on Derryvilla here. There are other blueberry farms throughout Ireland so, if you're looking for contact details of your nearest Irish blueberry producer, please email info@derryvillablueberries.com.