Newstalk: More turkey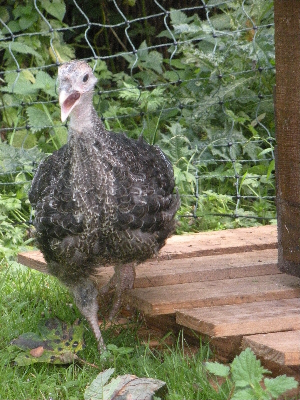 These turkeys have legs! After a call from a Newstalk researcher on Friday, I was on the Tom Dunne show yesterday morning, talking about keeping – and harvesting – turkeys for Christmas.
You can listen from here and my interview starts about 21 minutes in. And the picture? That's one of my bronze turkeys, hissing at me as I bring food closer to him. Grateful animals? I think not!