Final countdown: Cranberry, Orange and Port Relish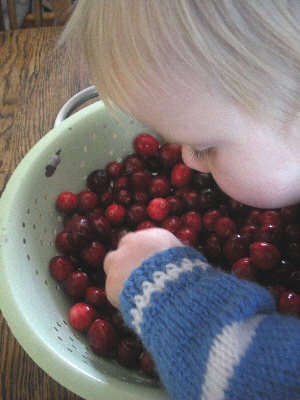 The baking is done, there are jars of homemade mustard sitting on the counter alongside Lemon and Passionfruit Curd and the second turkey is almost ready to go. We're due to leave the cottage tomorrow, abandoning our iced up windows – it's just not melting these days, and that's inside – for a few days of central heating and living with the family at my parents' place.
But there's one thing to remember before we go: the Cranberry, Orange and Port Relish. Not only it is essential for Christmas dinner, but the Stephen's Day toasted brie and turkey sandwiches are just not the same without it. The recipe is here and, without a Little Missy to help, you'll probably get it done much faster than I did!
She – and I – wish you a very happy and warm Christmas!