Underground Dining: The Loaves and Fishes Supper Club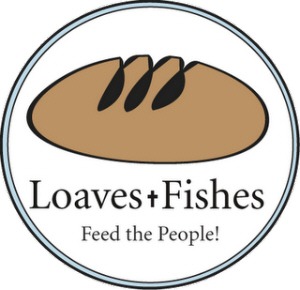 Blogger Lilly Higgins runs an underground restaurant called the Loaves and Fishes Supper Club and I interviewed her for a feature that was broadcast on Lyric fm's Culture File last week. As the piece was very short, I couldn't use very much of her interview but, seeing as there is so much interest in the whole idea of underground dining at the moment, here's a podcast of the chat we had at her home in Cobh last month.
Lilly talks about how and why she does it, being one of eight – and therefore having lots of sisters to help out and boss around! – and running a night that is a cross between a house party and a restaurant. She's also hoping to see a lot more food bloggers taking the leap and setting up their own pop-up restaurants.
I haven't been to the Loaves and Fishes Supper Club yet – that's a treat for another month! – but Clare at An American in Ireland wrote about her night's experience in January.
Lilly Higgins talks to Caroline Hennessy for Bibliocook: All About Food about her Loaves and Fishes Supper Club.