Irish cider at Kerrygold Ballymaloe Litfest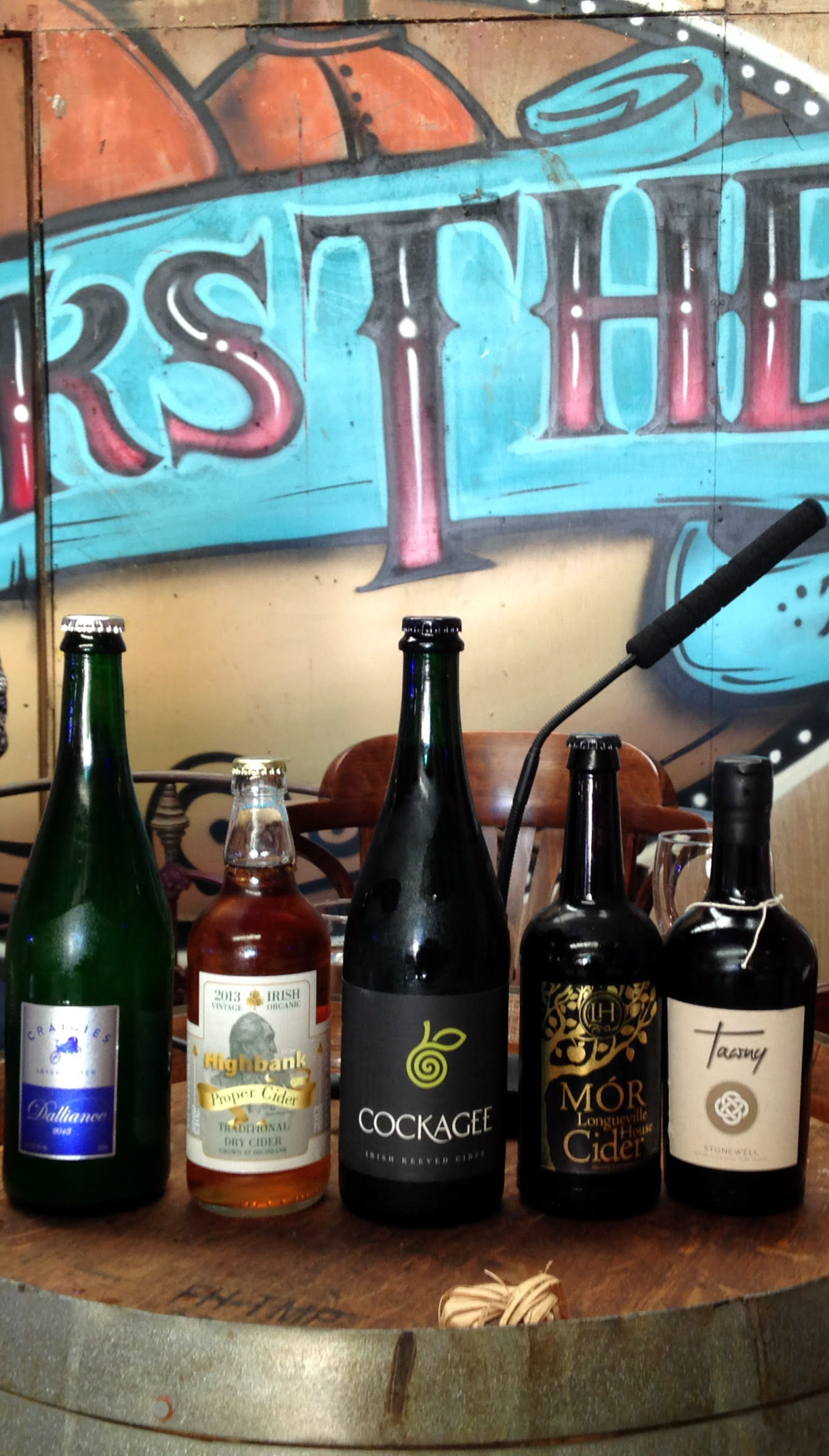 A cider tasting at 9.30am? Five Irish ciders, four producers, three presenters?
Just kicking off another day at the Kerrygold Ballymaloe Litfest.
That was last Saturday morning. The beginning of a day that included speaking about what I'm writing now with the Irish Food Writers' Guild, a two hour schlep through people's favourite cookbooks at The Cookbook Chronicles and moderating the Irish women in food panel that afternoon. And that was only day one.
More to come but, most importantly, don't forget to put these dates in your diary: the amazing, inspirational, educational and downright fun Litfest returns from 19-21 May 2017.
Our ciders:
Craigies Dalliance 5.8% – breakfast cider! Perfect for an Irish start to events like wedding receptions and parties.
Highbank Proper Cider Traditional Organic Dry Cider 6% – a lovely steely backbone to this, perfect with food. Bring on the fish and chips.
Cockagee Pure Irish Keeved Cider 5% – a little big special, the champagne of Irish ciders.
Longueville Mór 8% – a blend of Longueville House Cider and their own Apple Brandy, a modern take on a pint and a small one. Rounded and rich.
Stonewell Tawny 15% – sweet, strong and dry hopped with el dorado, this is fine end of the evening tipple. Get your snifter glasses out and take the time to enjoy this port-like cider.