Finalist! 2016 Littlewoods Ireland Blog Awards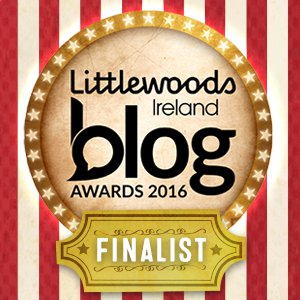 Delighted to discover that Bibliocook is a finalist in this year's Littlewoods Ireland Blog Awards. Some great people on the list in my category – the Food Experience blog – so well worth checking them out. You can find the entire lists of finalists here:
Personal Blog Finalists
Corporate Blog Finalists
Best of luck to everyone and roll on 15 September!
Food Experience Blog – sponsored by Just Eat
● BiaMaith – Irish for Good Food – a good spot to find easy family food from chef Liam Boland.
● Bibliocook: All About Food – that's me!
● Eating Ideas – off to Belfast for the ABV Fest this weekend so I'm happy to discover a new blog with lots of eating out tips for that city.
● Gin & Griddle – anyone who has a regular Friday gin review gets the thumbs up. G&T anyone? It is Friday after all…
● The Kinneagh Kitchen – a fellow Ballymaloe Cookery School graduate. Ah, the days of the leaf recognition test!
● The Urban Foodster – a great selection of Dublin's best breakfast, brunch and coffee spots.