Listen: #FreakFood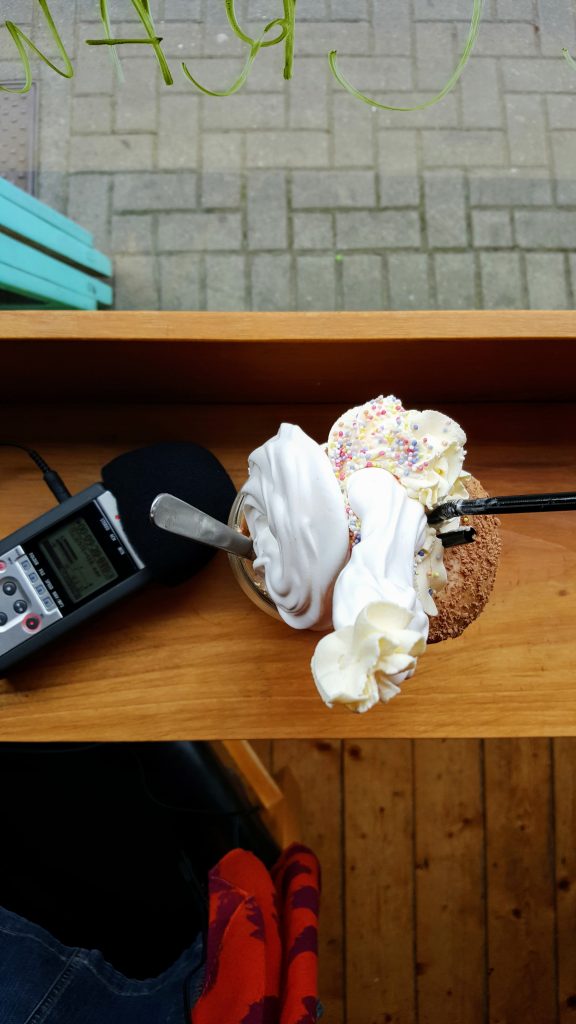 Your Instagram feed may be – as mine frequently is – stuffed with beautiful, decadent looking and, occasionally, gloriously outlandish pictures of food. But what comes first: the look or the taste?
From Australian Freakshakes that spread via social media to doughnuts with their own hash tag, just what is Instagram doing to food?
Food plus Instagram plus my mic equaled a trip to The Green Sheep Café in Thurles to talk to Lucy Lambe and Janine Kennedy for Lyric FM's Culture File last year. Café owner Lucy is responsible for bringing the FreakShakes to Co Tipperary, using – or abusing! – Janine's handmade donuts (not doughnuts, she's Canadian, y'know) to build the layers of sweetness.
Yes, they are freakish – and much too much for this one person! – but The Green Sheep is the kind of spot that you'll want to go out of your way for. It's not only about Janine's donuts, although you'll find it difficult to pass them by, it's about the bread that's baking in the oven at the back of the café, the mini quiches and pies on the counter, the local milk, cheese and butter in the fridge. It's about the atmosphere that Lucy creates, where you can get your coffee with a side helping of fun and chat.
And there are FreakShakes.
If you do want to hunt down your very own Tipperary FreakShake, you'll find them at The Green Sheep Café in Thurles. Janine, who trades under the name Siúcra Shack, bakes and sells her donuts there and occasionally at local markets. Lots and lots more photo-friendly #Freakshakes on Instagram where you can get your virtual sugar fix.