2017 Finalist – Blog Awards Ireland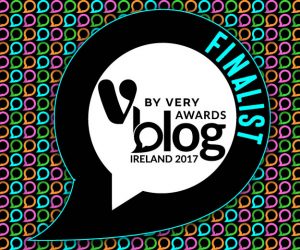 I was delighted to learn that Bibliocook: All About Food, which in 2017 celebrates its 12th year in existence, is a finalist in this year's V by Very Blog Awards Ireland in two categories. These are the kind of blogging people that I like to hang out with, whether virtually or in real life. Make sure you check them out!
Blog > Food & Drink

Caitriona Redmond – Wholesome Ireland

My Emerald Kitchen

One Man's Meat

Procrastibake

Proper Food

Tasty Mediterraneo

The Bicycle Thief

The Kinneagh Kitchen

The Rock Bun

The Tiny Vegan Kitchen

The Wonky Spatula

Where Is My Teaspoon?
Personal Blog > Food Review
A Glass of Red Wine
Bibliocook: All About Food
Brekkie at Tiffanys
EatDrinkRunFun
Gin & Griddle
Sligo Food Trail
Sugar & Shots
The Feed
The Kinneagh Kitchen
Where Is My Teaspoon?
UPDATE Thursday 2 October, 10.04pm: learned – thanks to Evin O'K (who was the winner of the best Arts and Crafts blog, congratulations!) –  that Bibliocook was awarded Bronze in the Food Review section. I'm going to raise a flute of really good beer this weekend to celebrate.
Related stories
LWIBloggies2016: Best Food Experience Blog
Bibliocook: best blog of a journalist