Fish Tails, Fats and Fearless Food at Savour Kilkenny 2017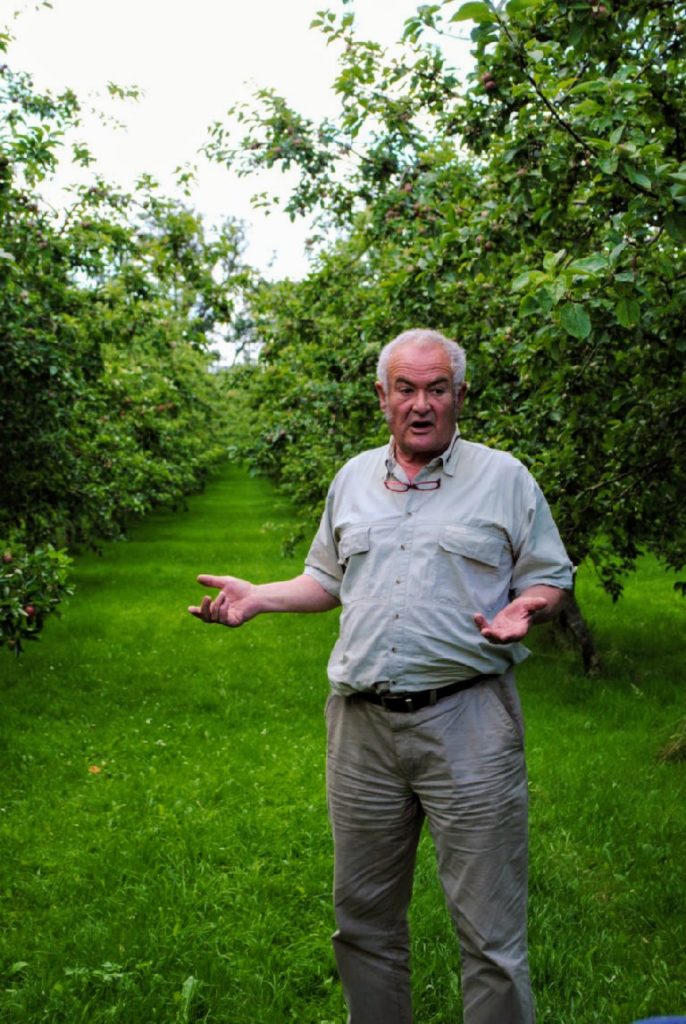 If you're looking for something to do this weekend, the Savour Kilkenny food festival is taking place from Thursday 26 until Monday 30 October. There's a huge variety of activities, including demos and meals, a busy market and a whole strand devoted to getting children engaged with food.
My picks? As a Fishwife, I couldn't resist an invitation to the Goatsbridge Trout Farm / Takashi Miyazaki Fish Tails dinner on Friday night. If I could get down a night early, I'd be at Bia Beag's Fats: Facts & Fictions at Highbank Organic Orchards & Distillery (pictured right) – my money is on butter queen Darina Allen for the win.
Seaweed expert Prannie Rhatigan has a workshop on Saturday morning and the fabulous Sharon Hearne Smith is doing a demo after that with her No Cook, No Bake Recipes. Lynda Booth, of the Dublin Cookery School, will be showcasing her lovely new book, Fearless Food on Sunday, the same day that another fearless food lover, Oliver Dunne, will chef it up for the Ultimate Surf and Turf Dinner Party.
I'm also hoping to check out the Medieval Table exhibition, visit the craft beer tent (because I don't get enough beer in everyday life!) and the young foodies and transition year students' market stalls are always worth checking out, to meet some the enthusiastic young future entrepreneurs.
For Sunday evening, I'd pick #SpeakEATsy. It's a night of eating and entertainment that investigates how local food and culture can work together, by way of Cloughjordan Ecovillage, including bread from Riot Rye, produce from Kilkenny's Market Kitchen, Cuirt poetry slam winner Mel White and the Dastardly Dapper DJs of the Boudoir Sessions.
Dancing, cooking, eating and learning. See you in Kilkenny.
More Savour
2015 Savour Kilkenny's Battle of the Bottle + Listen: The Golden Ticket
2014 Beer vs wine at Savour Kilkenny: a draw?
2014 Sláinte at Savour Kilkenny, Dublin Book Festival
2010 Time ticking down to Kilkenny Foodcamp
2011 Irish Food Bloggers Association: happy birthday to us!
2010 Food, glorious Food(Camp)