Gingerbread House 2017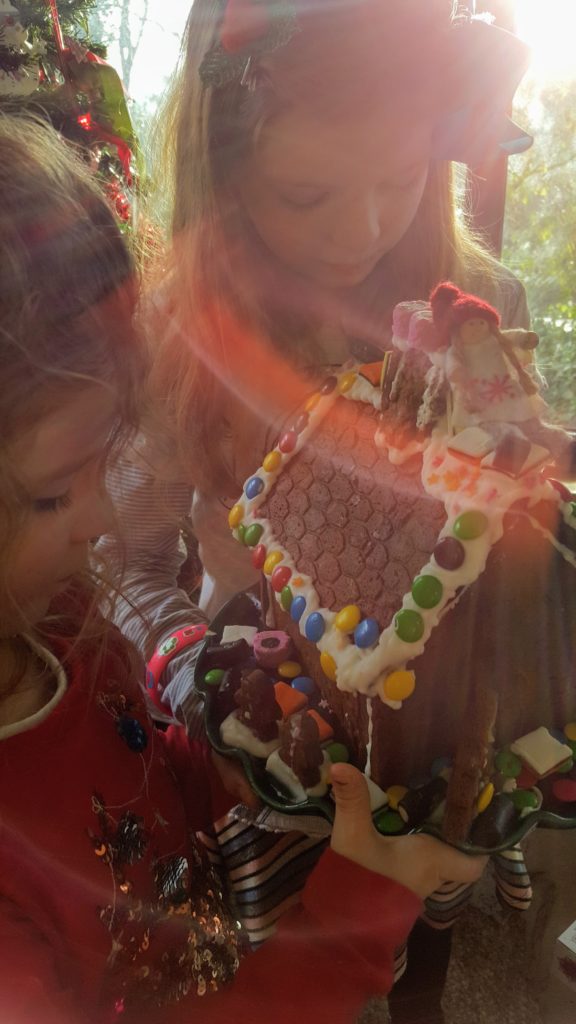 It's a wrap! Gingerbread House 2017, a tradition that I started when the Small Girl was a babe in arms and Little Missy a determined two-and-a-half year old toddler, has been completed.
Made from scratch every year – yes, I didn't quite realise what I was letting myself in for – this is the seventh year of this (occasionally frustrating) tradition.
That's seven large mixing bowls of spicy, molasses-streaked delicious dough, seven large piping bags full of royal icing for sticking it all together, numerous bags of liquorice allsorts and other sweets to decorate it, only half of which actually make it onto the house.
That's seven years of working with this pair throughout seven Decembers of work and family craziness to create our masterpiece for sharing at the big post-Christmas lunch demolition / desert.
Bring on #GingerbreadHouse2018!
(I'm sure I won't be saying that next December…)
Hope you all have a lovely, peaceful Christmas, filled with lots of family and good food.