Breadmageddon: bake it yourself!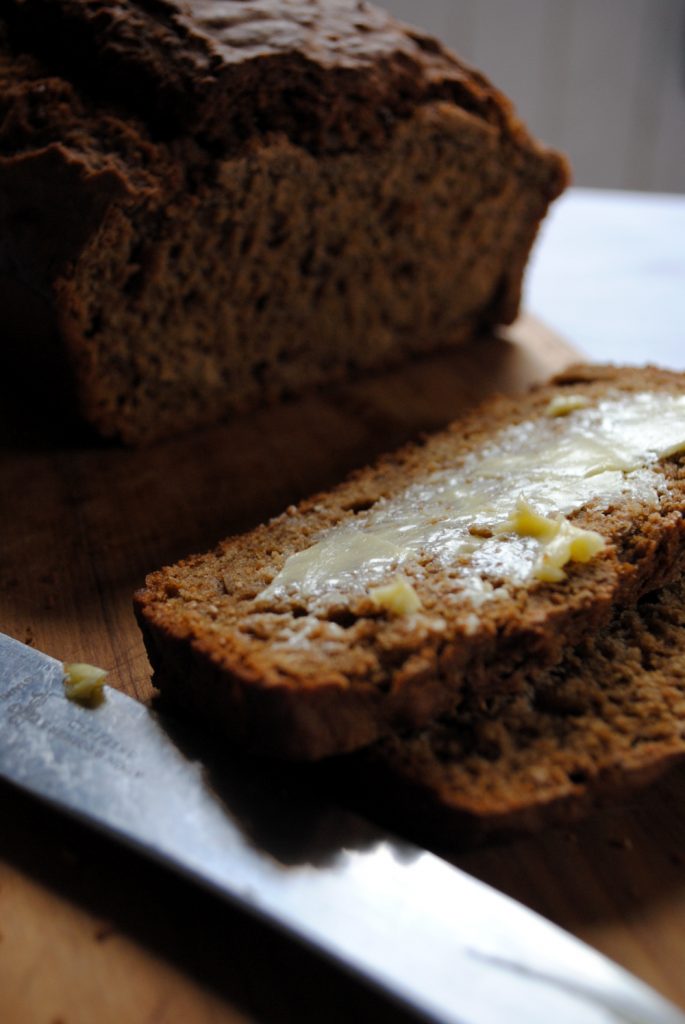 Monday, I spotted Joanne  of Stitch and Bear mentioning on Facebook that there had been a run on bread in her local supermarket. "Ha! Dublin," I thought. "Must be an isolated incident."
On Tuesday, there were empty shelves where the slice pans normally live in Sullivan's of Kildorrery. "Funny," I thought. "It's spreading."
Thursday morning, I called in to Lidl to get some milk. The bread and croissants had all disappeared and an air of absolute panic hung over shoppers, as they walked blindly past stacks of pitta breads and multi seed loaves.
Only one conclusion: with the arrival of the Beast from the East and Storm Emma, all of Ireland is huddled up indoors, gazing at the snow drifting outside while devouring stacks of white bread toast.
Not to be left out, we're stocked up with sourdough that I brought back from last weekend's Ballymaloe Good Living Day, brown loaves from Trudy's Home Baking in Kildorrery and a chocolate and walnut version of this well loved Cinnamon Raisin Bread. I've ransacked the freezer for some mince meat and I'm going to make burgers for dinner tonight; a tired-of-playing-in-snow (the luxury!) Small Girl has volunteered to help with the accompanying burger buns.
If the snow lasts I've plans for cinnamon rolls and Valerie's chocolate nut swirls. There will be loaves of stout and treacle spelt bread – plenty of beer at the cottage, at least! – and I've taken my sourdough starter out of the freezer.
If you're stuck at home as well and wanting to make your own bread, see below for a few ideas. You won't starve – and it just might stave off smallies' cabin fever.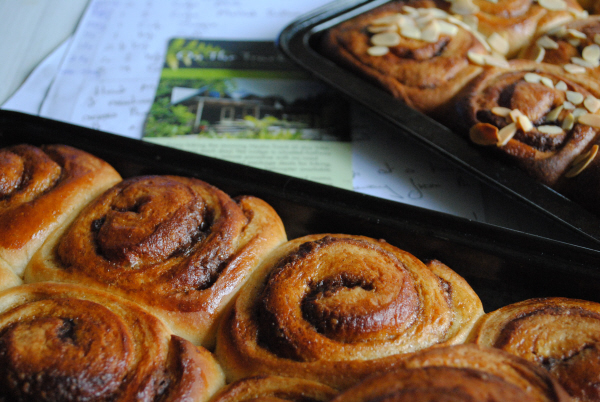 Have a bread machine?
Cinnamon Rolls
Chocolate Nut Swirls
Spiced Hot Cross Buns with Chocolate Chips
Cinnamon Raisin Bread
Homemade Naan-type Flatbread
Fennel-Aniseed-Caraway Loaf
Rosemary Focaccia from your Breadmaker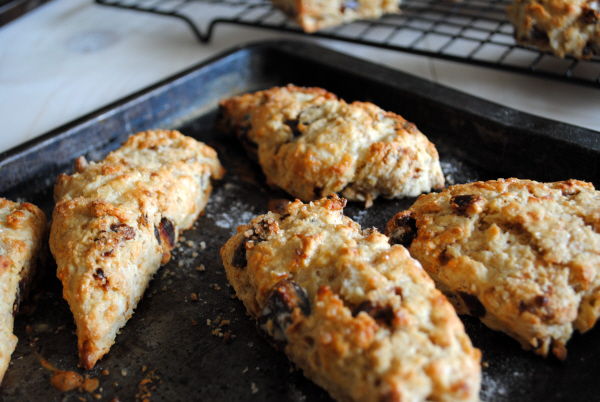 Scones for elevenses
Date Scones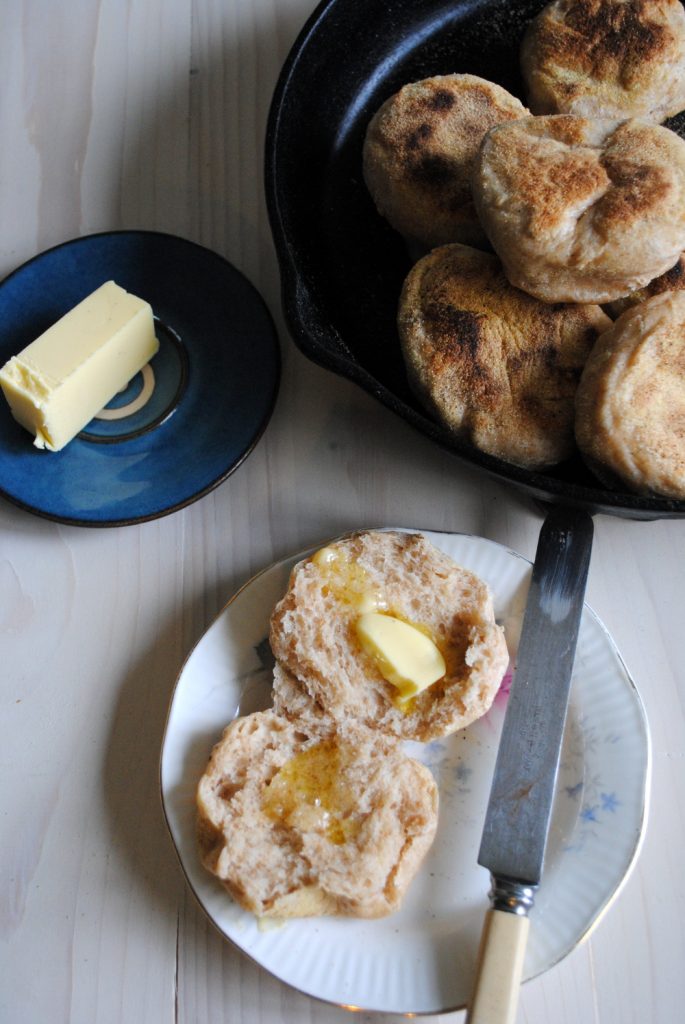 Want some English-style muffins for afternoon tea?
English Muffins
Pizza for dinner!
Pizza dough recipe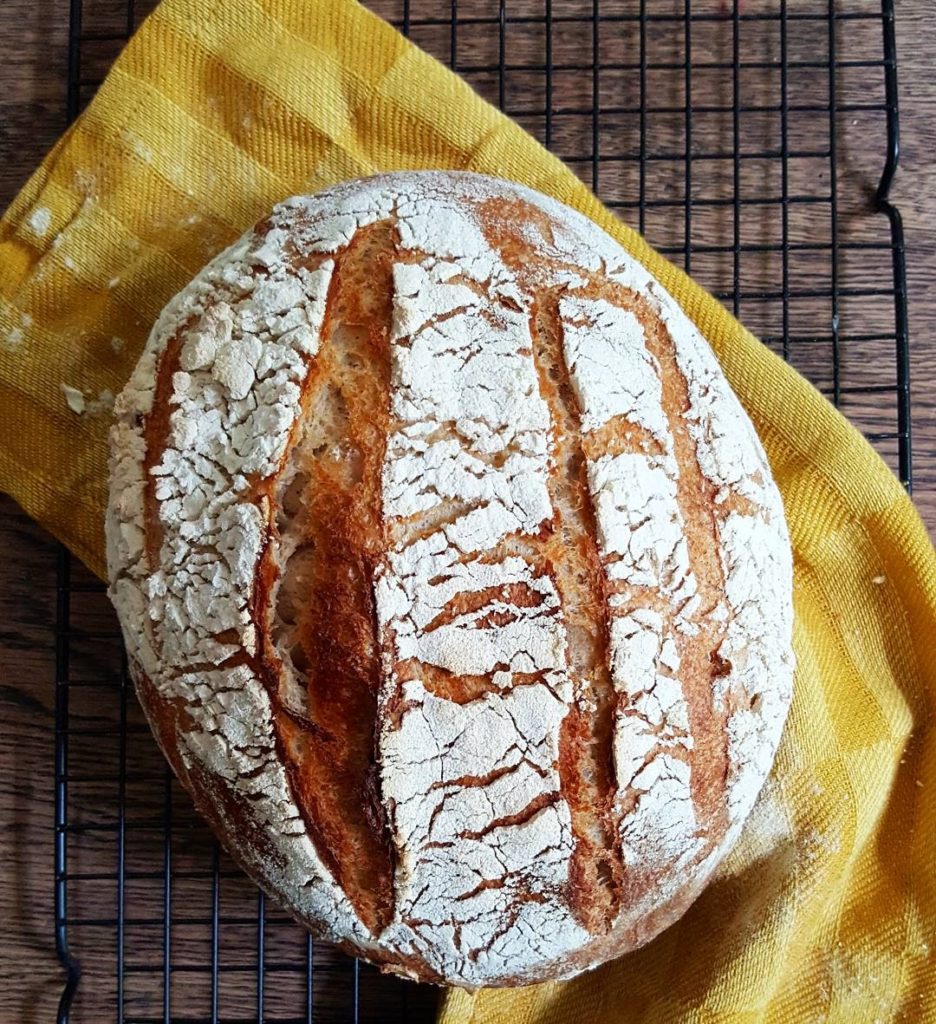 Snowed in? Plenty of time for making sourdough
Kitchen projects: Sourdough bread from start(er) to finish
No bread machine? No problem!
Artisan Bread in Five Minutes a Day
Jim Lahey's No-Knead Bread from the New York Times
Stout and treacle spelt bread
Cheddar and Chive Sunburnt Irish Red Beer Bread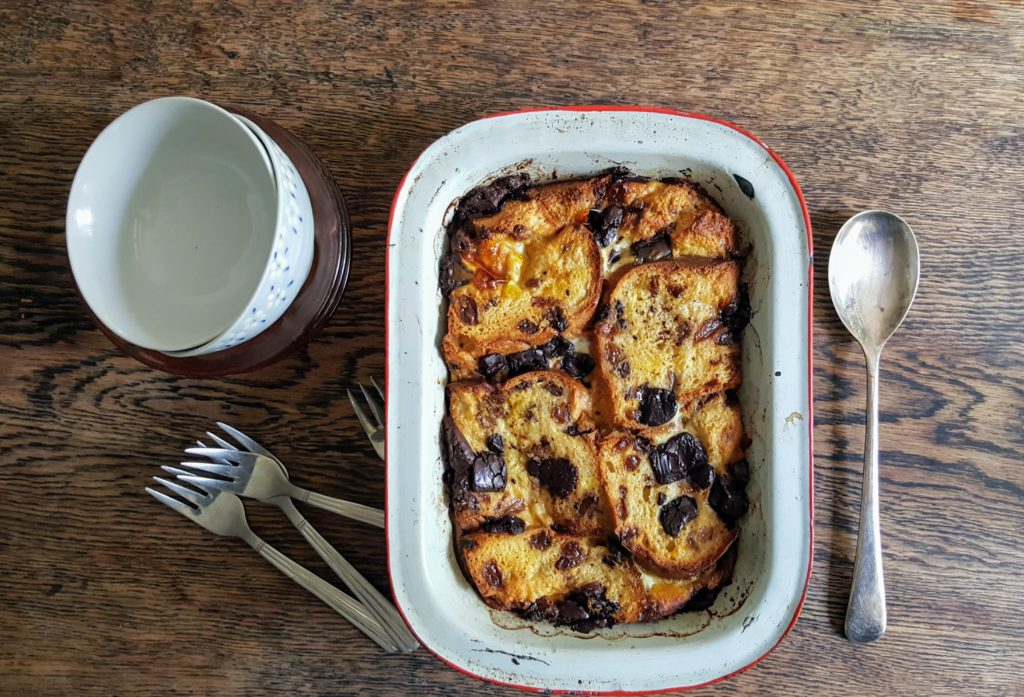 Leftover bread after all your stocking up?
Chocolate bread and butter pudding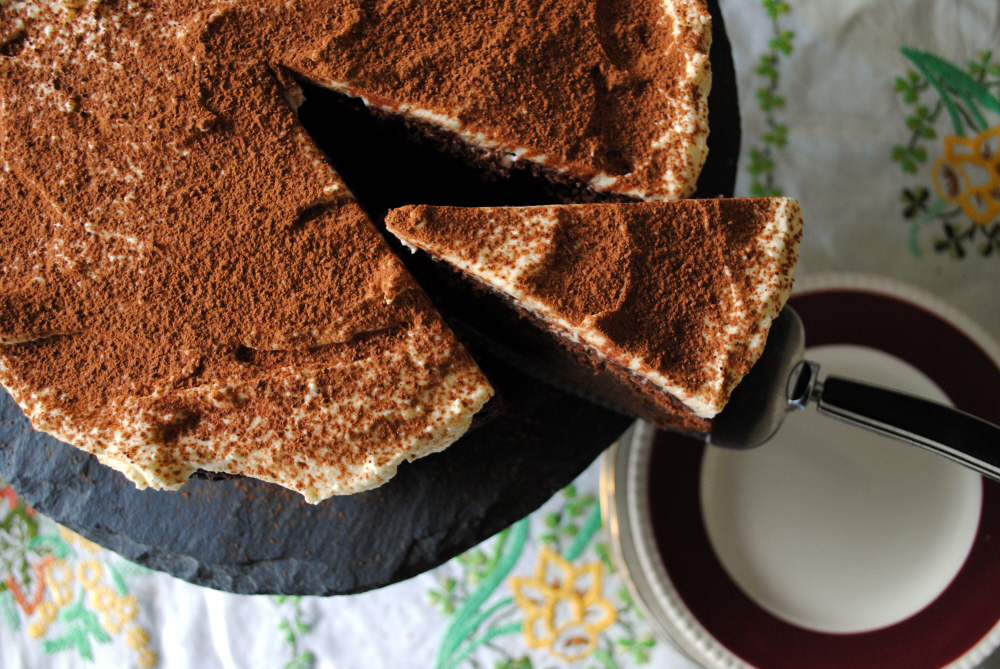 Let them eat cake!
Plenty of bread? Lots and lots of baking recipes here, from Lamingons or Chocolate, Porter and Potato Cake to old-school Apple Sponge and Rice Pudding.