Celebrating Irish food: 2018 Irish Food Writers' Guild Awards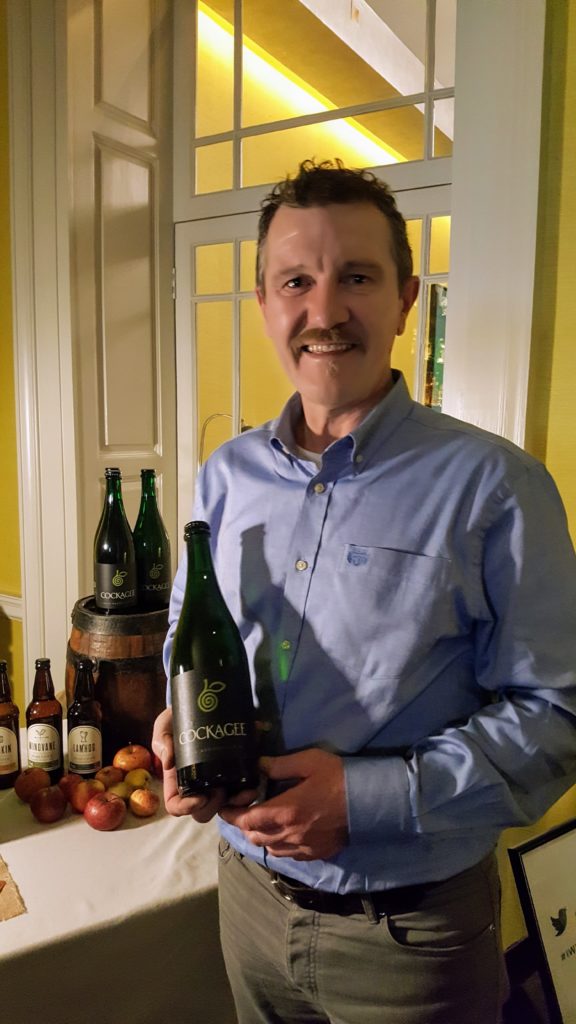 McNally Family Farm, Cockagee Cider, St Tola Irish Goat Cheese, Wildwood Balsamics, Connemara Smokehouse, Baltimore Bacon, Sligo Global Kitchen and the Fergusons of Gubbeen.
That's a line up of producers and organisations to be reckoned with. They were the winners of the 2018 Irish Food Writers' Guild Awards, and reckon with them we did, over a delicately crafted meal in Dublin's Restaurant Patrick Guilbaud. 
This year, I had the good fortune to host the table that featured Jenny and Patrick McNally of McNally Family Farm. Vegetable growers have a tough job, trying to produce – often against all kinds of weather odds – a harvest that was seen as just something on the side of the meaty main event. For so long, the people behind the veg have been the unsung heroes of the food world but now, with more vegetable-centric menus at high end restaurants like Ox Belfast, Loam in Galway, Dublin's Forest & Marcy and cafes like Meet Me in the Morning and the Fumbally, they are coming into their own. The latter three establishments are all supplied by the McNallys, who are not only name checked on the menu but are a key part of the menu development. (Try the Weekend Egg and Greens at MMitM for full-on fabulous McNally flavours.)
They, and their fellow winners, were feted and celebrated in the very best way we know how: by sharing a meal together. It's also an opportunity to eat the winning products, at a showcase lunch that was devised by Restaurant Patrick Guilbaud chef and co-owner Guillaume Lebrun.
The IFWG Awards are unique, as they are all nominated, discussed – tasted, of course! – then voted on by members of the Guild. No producer can put themselves forward and they don't even know that they've been in consideration for an award until they win. Congratulations to each and every one of these winners.
IFWG Food Award 2018 winners
Food Award: Connemara Smokehouse Smoked Mackerel, Co. Galway smokehouse.ie
Food Award: Wildwood Balsamics range, Co. Mayo wildwoodvinegars.com
Food Award: Baltimore Bacon, Co. Cork Baltimore Bacon
Organisation Award: McNally Family Farm, Co. Dublin mcnallyfamilyfarm.com
Environmental Award: Inagh Farmhouse Cheese (St Tola Irish Goat Cheese), Co. Clare st-tola.ie
Lifetime Achievement Award: Ferguson Family of Gubbeen Farmhouse, Co. Cork gubbeen.com
The IFWG Community Food Award was presented, with the support of Slow Food Ireland, to an initiative that brings people together through food. Sligo Global Kitchen has people living in direct provision cook and serve dishes from their own country at a communal meal that welcomes anyone who would like to come for dinner
Community Food Award: Sligo Global Kitchen, Co. Sligo Sligo Global Kitchen