A Thursday night at Ichigo Ichie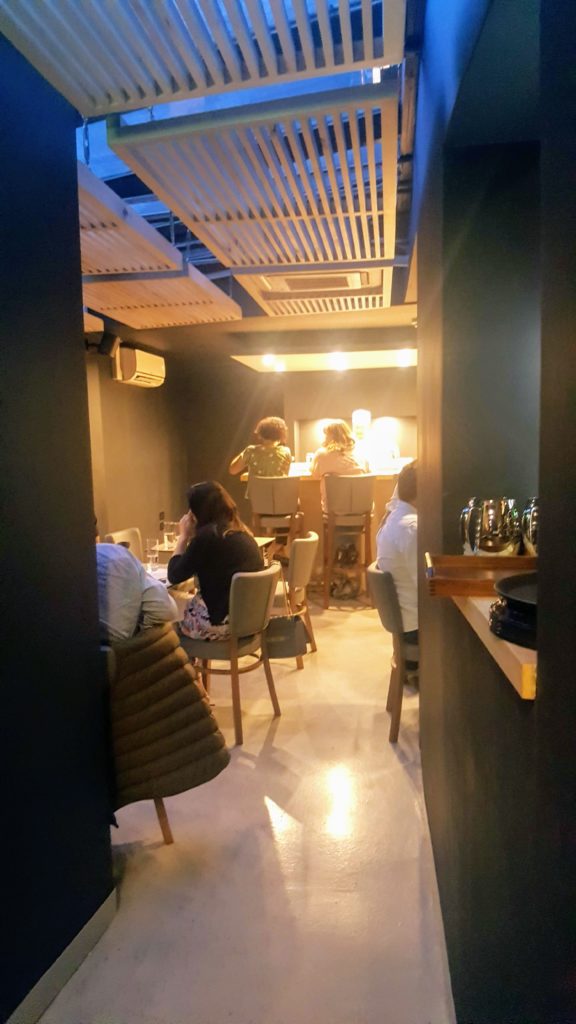 Thursday morning. An unexpected babysitting offer for that night.
A tweet spotted on chef Takashi Miyazaki's account to say that there was space for two in his new restaurant Ichigo Ichie.
Frantic pyjama-clad emailing.
Booking sorted by 8am.
6.30pm: the Kiwi and I sitting at Miyabi, Takashi's Kappau Counter – the Ichigo Ichie equivalent of the chef's table.
If you're into food, the five high chairs along this space are the best seats in the house: Takashi stands behind the counter, slicing sashimi and forming sushi rice into precise ovals, eyes scanning the room, while still able to talk to guests at the counter about the dishes that have been presented to them. In total, the entire restaurant seats 25. When the online booking system opens, the tables go fast – and I missed out in the last round – but you can be lucky if you keep an eye on Twitter.
Ichigo Ichie translates as "once in a lifetime" and this is an ambitious high end, fine dining restaurant, serving a no-choice, twelve course tasting menu for €95. It's designed for those with adventurous palates who have had their appetites whetted by Takashi's cooking at Miyazaki, his Evergreen Street takeaway. I was in food heaven.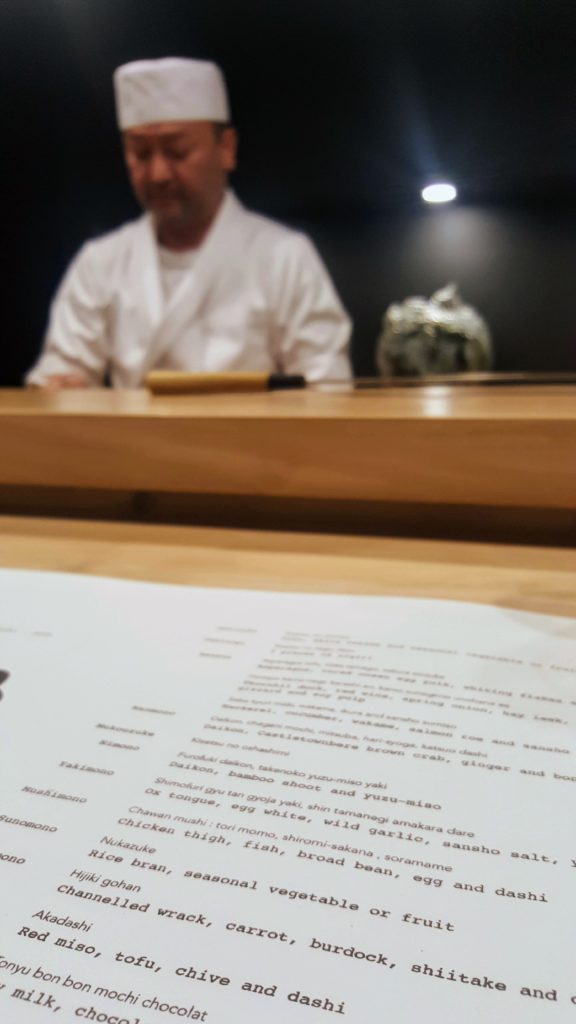 The twelve courses of a kaiseki menu are hyper-seasonal, local and – importantly – small, showcasing the synergy between pristine ingredients and technique. Each course featured a different way of cooking, and a new word to be learned. There was an appetiser, Sakizuke, of tofu and white sesame, Hassun was a course which featured artfully plated Thornhill duck and gizzard, Wanmono was an intense dashi with daikon and Castletownbere crab, there were rice bran pickles (Sunomono) and Gohanmono was a comfort bowl of rice. It's a meal that needs a translator and the wait staff were well briefed and able to explain the different elements.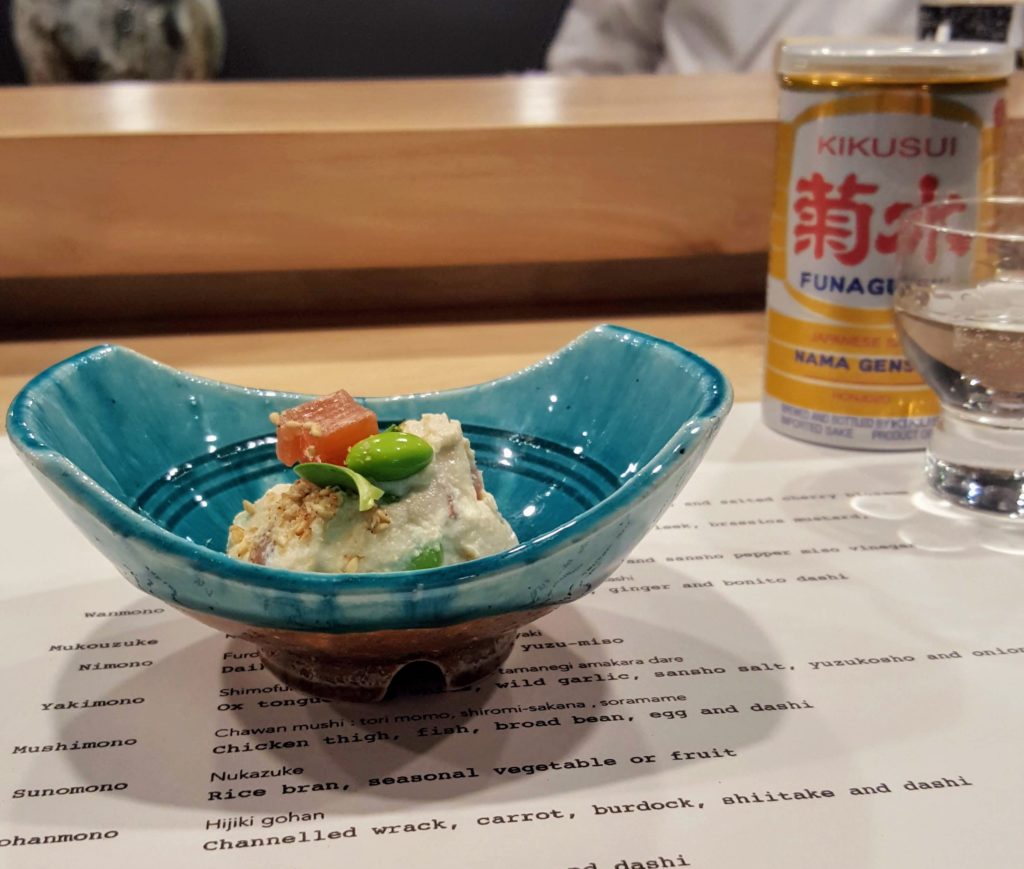 Each small plate was a thing of beauty to be observed and savoured. In between courses, we chatted to our fellows at the counter: a Malaysian just-qualified doctor who had taken the bus from Dublin to eat in both Miyazaki and Ichigo Ichie on our left, while on the right were a Cork couple who had booked their seats the moment that the restaurant opened. Every time a new dish arrived, we all paused to listen intently, then looked at the English translation of the menu anew to help us match the description to the reality.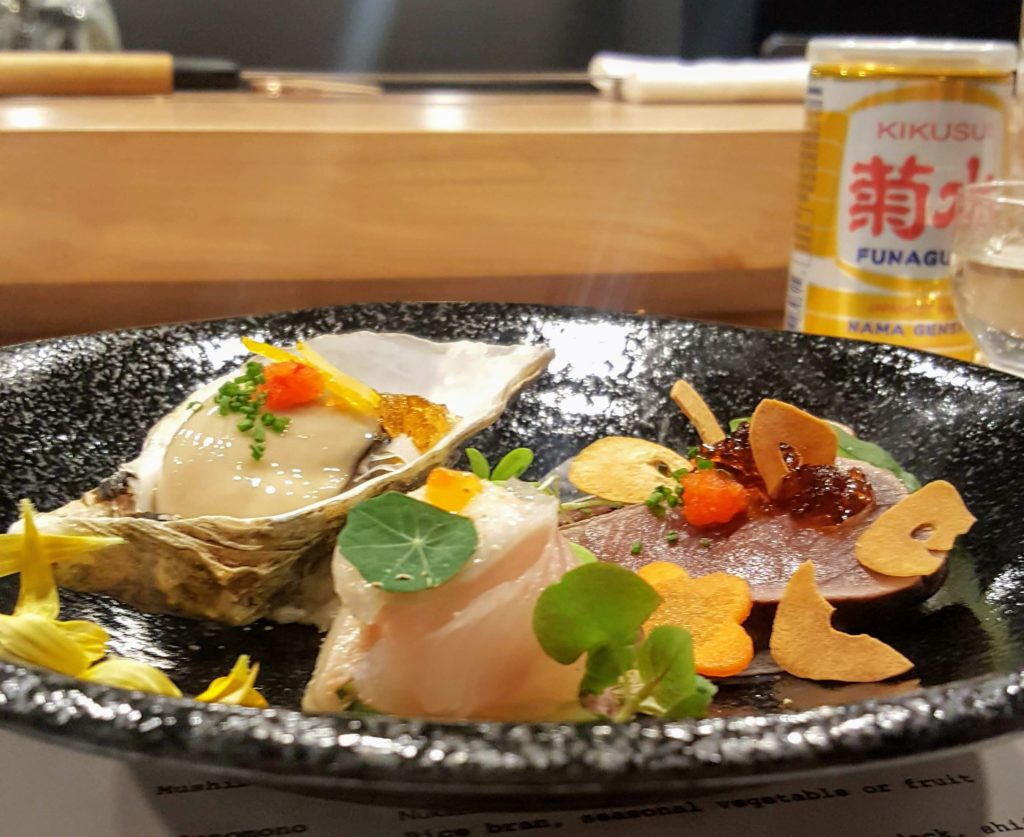 It was a night to be remembered, a heartfelt symphony of flavours, textures, techniques and ingredients. Touchstones ranging from Japanese seaweed, Takashi's grandmother's savoury egg custard – the best baby food you never had – West Cork chorizo and spanking fresh Irish seafood, including a quivering, melt-in-the-mouth scallop.
The twelve courses delighted my senses, took my breath away, gave me a new appreciation for sake and made me laugh out loud. Ichigo Ichie is a tour de force and – hopefully! – not just a once in a lifetime treat.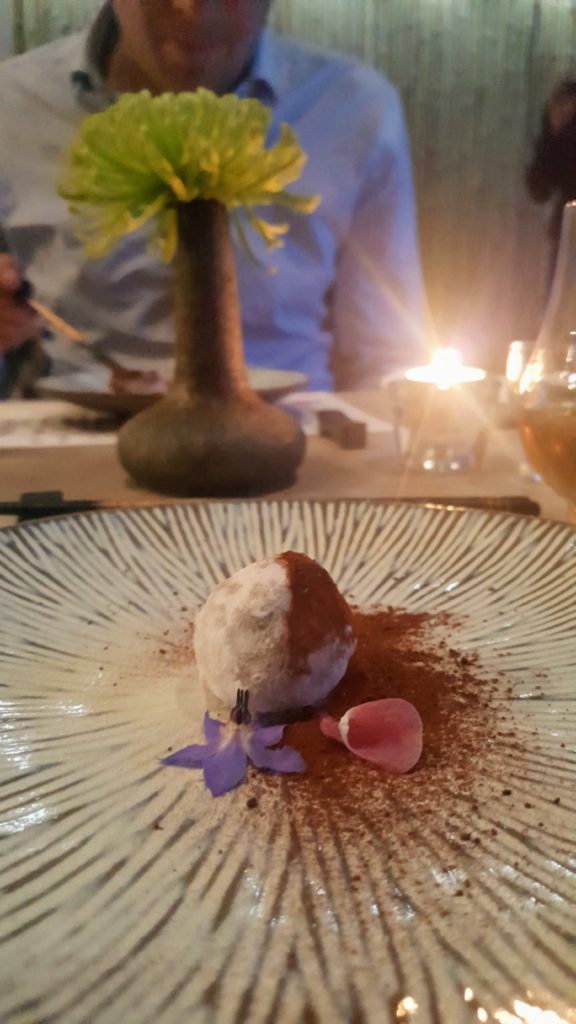 Keep an eye on social media for the next round of bookings.
Disclaimer: we paid for this meal ourselves. And every cent was worth it.