Double Chocolate Cider Brownies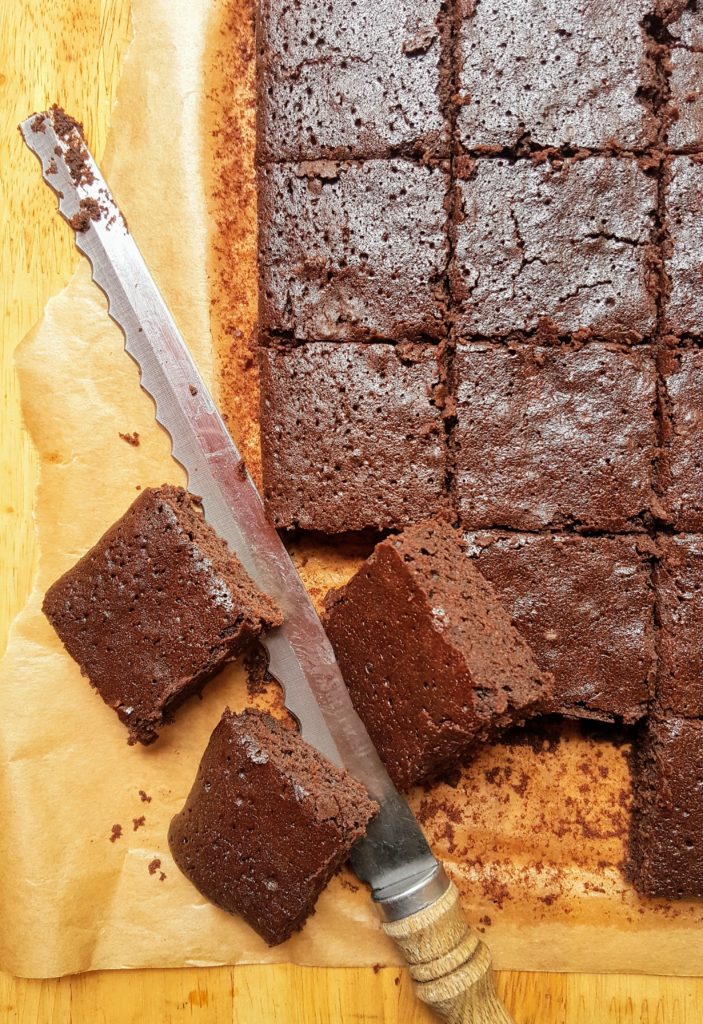 When times are strange, we all need brownies.
My double chocolate porter brownies date back to the earliest days of Eight Degrees in 2011. It was a well road tested recipe – I still remember my mortified sister hissing at me to put the brownies away when I dragged several versions out over lunch in a Cork restaurant! – and it's now one that I've made many hundreds of times for tastings, the Theater of Food, festivals and beer vs wine grudge matches.
It was the first recipe to make its way into Sláinte and one of the loveliest things about that has been watching other people make the brownies in their own style, using a whole array of beers. There's a good bit of playing around with it at this end too, trying out the flavours of different beers, adding a blackcurrant and cheesecake topping, fully loading them with ALL the leftover Christmas chocolate, comparing between halva, tahini and almonds or a peanut butter cheesecake topping.
Short on stout – who would have believed it? – but with a yearning for brownies, I decided to introduce cider to the mix. My coeliac parents are fans of Stonewell so I went gluten free all the way. Suffice to say that these won't last long.
We all need brownies.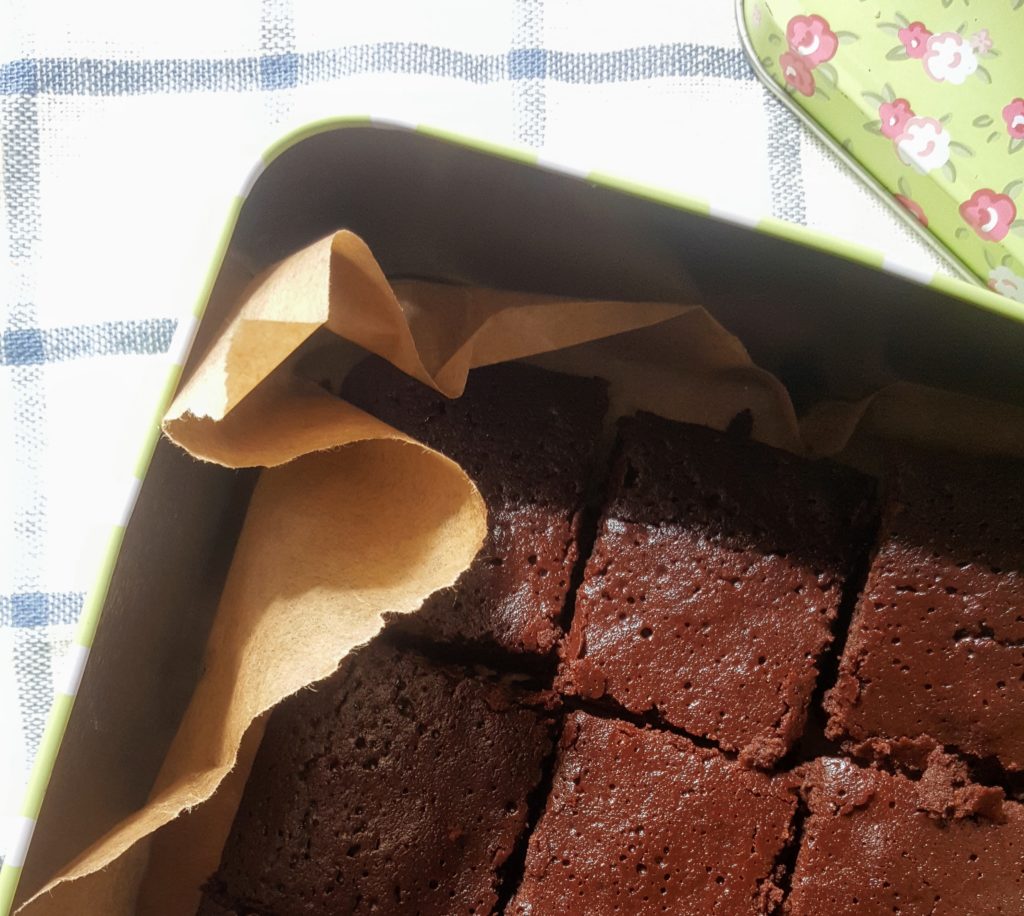 Double Chocolate Cider Brownies
I used Stonewell's dry Irish cider in this batch but I'm looking forward to trying this with other Irish ciders. In the cottage at the moment I've got bottles from Irish apples grown all over the country, including The Apple Farm, Longueville Cider, The Cider Mill, Highbank Orchards, Dan Kelly and Killahora. Look for your own local cider – many of these can also be bought online – and make the recipe your own. If you're making this gluten free, make sure you use GF versions of baking powder, cocoa and chocolate. Makes 30. 
125g plain flour – gluten free, if you're making this recipe for coeliacs
50g cocoa
1/4 teaspoon salt
1/2 teaspoon baking powder
150g dark chocolate
175g butter
200g caster sugar
2 eggs
1/2 teaspoon vanilla extract
250mls Irish cider
Preheat the oven to 180°C (160°C fanbake). Line a rectangular 2 x 25 x 30cm Swiss roll tin with greaseproof paper.
Whisk the flour, cocoa, salt and baking powder together in a bowl and set to one side.
Gently melt the chocolate and butter together in a large heavy based saucepan over a low heat. Take it off the cooker and add the sugar, whisking until smooth. Allow to cool slightly, then beat in the eggs, vanilla and cider. Finally, stir in the dry ingredients until just blended.
Pour into the prepared tin – this is a very runny mixture – and bake in the preheated oven for 18-20 minutes until set and a skewer inserted into the middle comes out clean. Because of the amount of liquid used, you don't need to underbake these brownies.
Cool in the tin then cut into 30 pieces and store – if you have any left – in an airtight tin.