Read: Irish Examiner | The hands that make the plates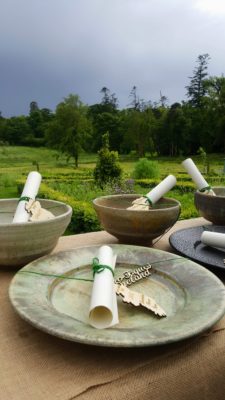 An edited version of this feature was first published in the Irish Examiner on 30 May 2020.
Ever seen someone in a restaurant lift up their plate and peer underneath to see where it was made? Or watched as your neighbour in a coffee shop tries to upend their cup and scrutinise the base without spilling the last drop of coffee all over the place? While the Irish culinary renaissance has seen chefs wholeheartedly embrace the farm to fork, locally produced ethos, some go even further than food, looking beyond the normal plate suppliers to source bespoke pottery. Using Irish potters to showcase the local produce on their tables is not just for fine dining spots either. While Ballinskelligs-based Fermoyle Pottery collaborates with Michelin-starred chefs Jordan Bailey of Aimsir, Ichigo Ichie's Takashi Miyaski and Stephen Toman from Belfast's Ox, you can also find handmade cups and bowls in smaller local cafés.
Québec native Marie-Andrée Roberge of MA Céramiste makes simple porcelain tableware in soft colours at her Irish base in Kilnagleary House Studios outside Carrigaline, Co Cork. After training and interning in Canada, followed by artist's residencies in Europe, Roberge came to Ireland in 2014. She started waitressing while making pottery in her flat, waiting until she found her own studio to slowly do what she calls her "ceramist "coming out" – talking about her work to colleagues, customers and employers. Her first sales were very local: "My employers, Siobhan and Gavin, from the Black Pig Winebar, started ordering a few pieces. Then, by word of mouth, I started making bowls, plates for places like OHK and Ely Wine Store in Maynooth. That was a great commission, I learned and improved a lot through that big order."
That was in 2017 and Roberge now supplies ceramics to popular Kinsale spots like St Francis Provisions, Michelin-starred Bastion, Food U and Diva in Ballinspittle. She is in a unique position to see how customers react to her work: "As I still work part-time at the Black Pig Wine Bar, where we now serve a lot of our dishes in my plates and bowls, I can hear people complimenting the ceramics without knowing I am the hands who made them. That's pretty cool."
Roberge feels a real kinship with the people behind the places that buy her work: "From my experience, the restaurateurs I know have always been interested in handmade, craft, art. Being artists themselves, they understand the work behind and they appreciate the feeling of a handmade object in their life and in their business. There is a tendency, a fashion and interest in handmade tablewares that goes along with all this appreciation of local producers."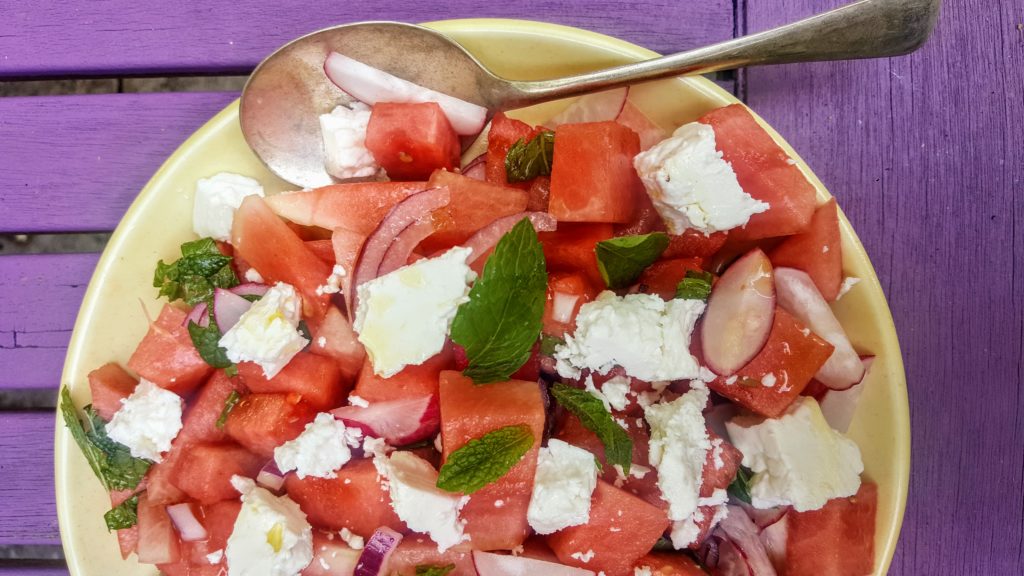 "Good chefs have started to consider handmade pottery as an essential," says Alexis Bowman of Fermoyle Pottery, the Ballinskelligs-based studio that she and her partner, Stephen O'Connell run. And they should know. The role call of their clients reads like a list of where you want to eat right now, if you could only get there: Aniar, Allta, Aimsir, Ichigo Ichi. If you have been to any of these restaurants – back in the days when we did get to dine out – you just might have ad a Fermoyle Pottery experience, tasting chicken scarpinocc on their distinctive pink plates at Allta or used your chopsticks to pick one of Takashi Miyasaki's exquisite mouthfuls from a Fermoyle dish as part of the kaiseki multi-course tasting menu at Ichigo Ichi.
The restaurant that really put Fermoyle on the map was the two Michelin-starred Aimsir at the Lyons Estate in Kildare. "We had been watching The Chef's Table on Netflix and dreaming about making that kind of pottery," says O'Connell. "What would a chef want? I had been tinkering around with weird little shapes for serving, watching chefs plate up and thinking what they would use." Kerry-born O'Connell had worked with Bob Hollis and Emma Almeria of Iveragh Ceramics as a teenager, completing his apprenticeship in 2009, while Australian Bowman, with her background in design, comes at the pottery from an entirely different perspective. "Naivety and not knowing the technical bits makes it more simple and organic," she points out, "while Stephen is technical, highly trained – he's been doing it since he was 14 years old."
While holding down other jobs, they had been working together making pottery and experimenting with glazes when Cornish chef Jordan Bailey and his Danish wife, Majken Bech, visited while sourcing producers for the restaurant that they were planning to call Aimsir. Says Bailey "I actually found them on page 32 of a Google search. As you can probably guess I was getting very desperate at that time." "We got an email from Jordan looking for Irish pottery for his restaurant and wanting to visit," remembers Bowman. "I did a bit of online stalking and got very excited."
For Bailey, their work "was exactly what I was looking for. This was toward the end of our road trip, so by this point we had maybe visited ten potters scattered all over Ireland, none of which I was over keen on for different reasons. Some didn't want to work on ideas with me, others couldn't do the scale, and some only wanted to stick to the three designs they were already making. Steve and Alexis were the complete opposite. I don't think they said 'no' to any of my ideas or questions and they even came up with shapes and glazes right there and then. I couldn't have asked for more. It was the perfect relationship between the two crafts."
Bailey sourced "everything from plates, bowl, coffee and teacups, vases of all sizes, teapots, even a pot to hold my spoons on the pass" for Aimsir from Fermoyle and this gave Bowman and O'Connell the financial security to devote themselves to their pottery full time. Aimsir opened in May 2019. Five months later Michelin awarded them two stars, which did more than just put the restaurant on the map: it shone a light on everyone who worked with them.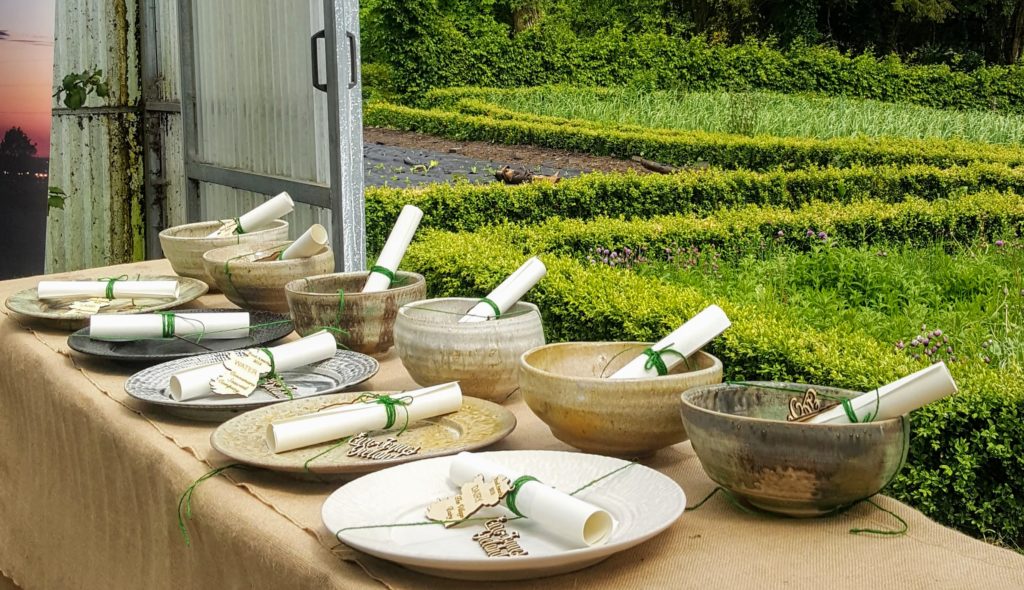 Fermoyle had also been chosen to make the bespoke pieces of pottery presented to the winners of the Euro-Toques Ireland Food Awards in May 2019. Manuela Spinelli, the Secretary-General of this community of chefs, cooks and producers, and chef Anthony O'Toole, Head of the Euro-Toques Ireland Food Council, wanted to work with Fermoyle so that they could "make our platforms available to all craft's makers, not just food producers," says Spinelli. She and O'Toole have been putting together a database of potters, knife makers, wooden spoon carvers and linen makers who are interested in working directly with chefs and food service providers. Speaking with his chef's toque on, O'Toole believes that there are many commonalities: "when you speak to a potter or knife maker, or even a producer directly – we all have something in common. Hard grafting and working with our hands and thinking on our feet. We speak the same language and can communicate what we want directly with each other."
Communication is key when it comes to collaboration and Fermoyle Pottery prides itself on developing unique pieces for the restaurants that it works with. "Collaboration is a really big thing," says O'Connell. "If someone calls there's no standard range of pottery that people can choose from. They're all individuals – we'll make something unique for them and only for them."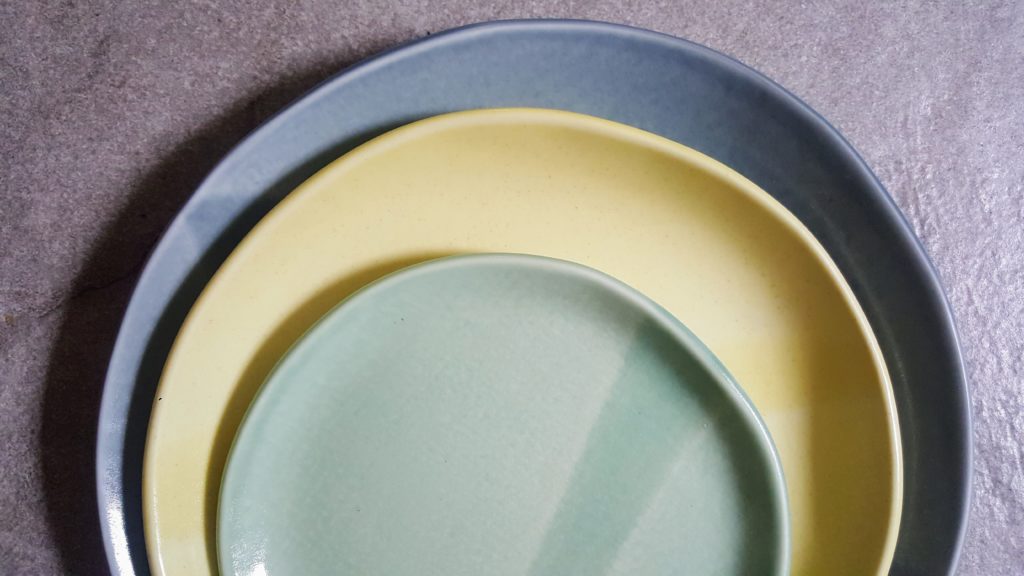 For Roberge, it's a mixture of working on exclusive pieces and her customers choosing from shapes, sizes and colours that she already has in her collection. "I like both but I really enjoy making bespoke ceramic, it always pushes my skill a little bit further, forcing me to take some direction I would probably not have taken otherwise." She worked closely with Saint Francis Provisions chef-owner Barbara Nealon to develop a particular glaze for the dishes that are used in the funky little 16-seater Kinsale establishment. "Everything we use in Saint Francis is carefully considered," says Nealon. "There is a story attached, a personality, the spirit of Saint Francis, of this community, of our local landscape, is manifested through the food, the room, the service and the ethos. Marie is someone who is very connected to the landscape around her. I knew she would be able to capture the feeling of Saint Francis through her work." The soft green glaze, which showcases the food of Saint Francis perfectly, took weeks to perfect but to Nealon, for whom the bowls are far more than utilitarian objects, "it couldn't be more perfect."
Whether it's a lingering meal in a Michelin-starred restaurant or a quick flat white in your local café, there's a synergy between beautiful dishes and good food. And does the customer notice? "Some restaurateurs told me they start seeing their customers looking underneath the plates, looking for the potter signature," says Roberge. "They get a lot of great comments, how original and beautiful their plates/bowls are."
The next time you look at a dish of beautifully presented food, don't miss the plate beneath it.
Small luxuries: six Irish potters that sell online so that you can plate up, restaurant-style, at home
Arran St East
Dunbeacon Pottery
Fermoyle Pottery
MA Céramiste
Rosemarie Durr Pottery | Ceramics
Stephen Pearse