Gingerbread House 2020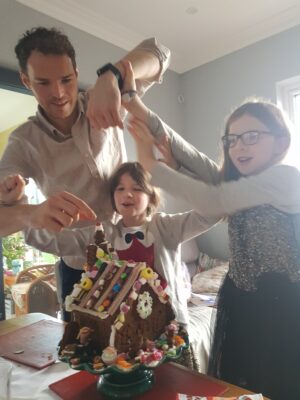 Everything changes. In 2020, the entire world changed. But some things remain the same.
At the start of December every year, when we drag the battered old suitcase of Christmas decorations from under the bed, the first thing that gets dug out is the heavy mould that we use for the gingerbread house. Between making the dough, baking the dough, making the icing (always royal icing from a packet – it sets like cement!), erecting the walls and decorating the final construction, it takes a while, but we get there in the end.
And – like every year – the girls look at the gingerbread house and declare it "the best yet!"
Some things remain the same.
***
More on my annual gingerbread house in Kate Ryan's feature on Christmas traditions in The Echo:
View this post on Instagram
View this post on Instagram
View this post on Instagram
View this post on Instagram
View this post on Instagram
View this post on Instagram
View this post on Instagram