Kids in the kitchen
Easter holidays. Just two weeks after they went back to school, just two weeks of swapping homeschooling for getting-out-of-the-house schooling, just two weeks for me to get back to having a proper work day. And then it's over and the nightmare of keeping kids occupied without the structure of homeschooling, while I still try to get work done, begins.
Between a mixture of Zoom art camps for the Small Girl (Artzone, definitely recommended) and Little Missy's Young Writer's webinar with writers and illustrators Sarah Webb, Joseph Coelho, Alan Nolan, Eve McDonnell and Helen Carr (she loved it), there's been a focal point to each day. But the award for best virtual event definitely goes to Darina Allen's free cookalong at Ballymaloe Cookery School.
Little Missy – wearing my apron from when I was a student at Ballymaloe – was delighted to be taking the lead in the kitchen, bossing me (the sous chef or, more likely, kitchen porter) around as she chopped and mixed, sliced, grated and cooked lunch, plus treats, and that night's dinner with a little help from the Small Girl. It was fast, it was furious – and we all had a lot of fun. You can find that class online here.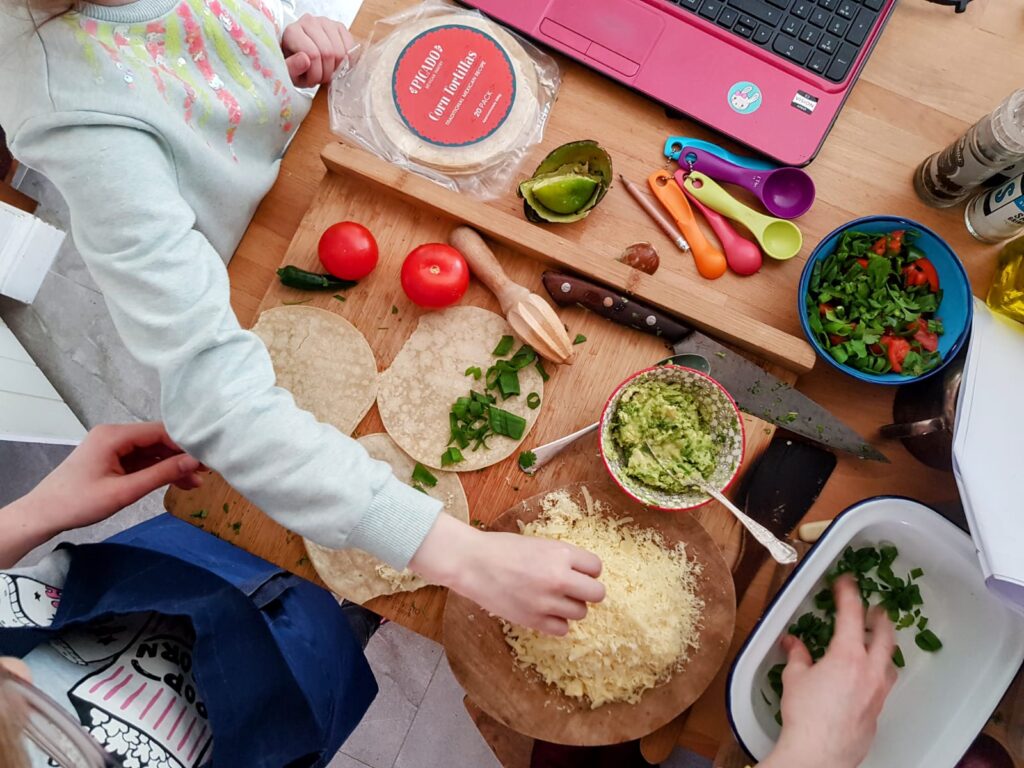 I'll be signing them both up for more online cookery classes in the future but, in the mean time, here's some kitchen inspiration for your own kids. Taking ideas for cooking and baking from books and films that they love is one sure fire way to get them involved and the three of us really enjoyed working on these features. Recipes include Pippi Longstocking's Pepparkakor, roasted eggs and potatoes from The Secret Garden, chocolatl from Northern Lights, Bruce Bogtrotter's Chocolate Cake and pork dumplings inspired by Mulan.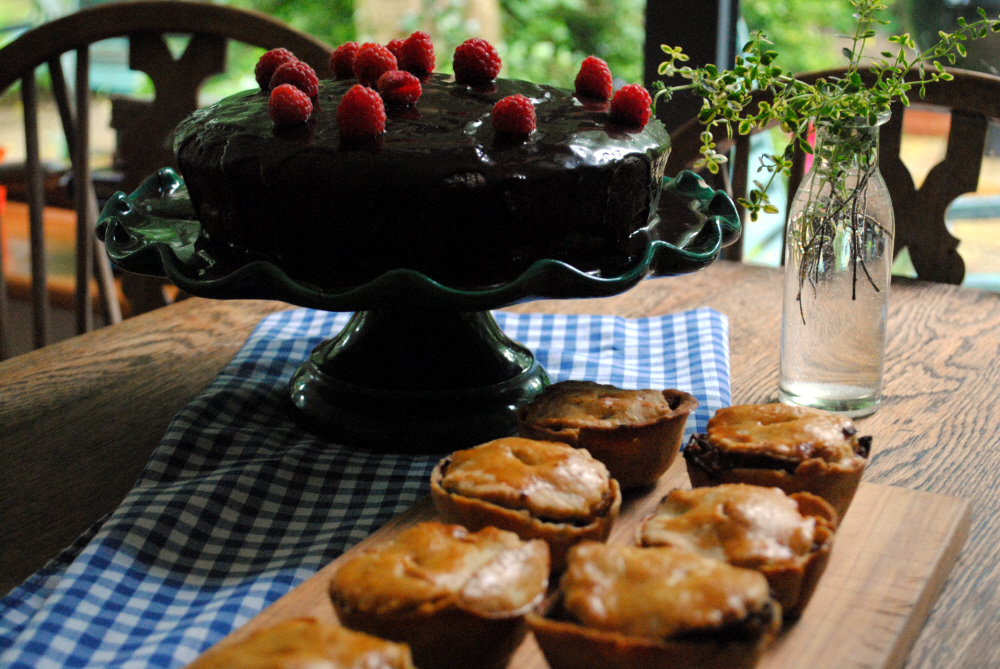 2020 Read: Irish Examiner | Movie night with kids…in the kitchen
2020 Movie food: Beauty and the Beast + cheese soufflé 
2020 Movie food: Harry Potter + treacle tart
2016 Read: Irish Examiner | Not-so fictional fairytale feasts – Part 1
2016 Read: Irish Examiner | Not-so fictional feasts – Part 2
2016 Read: Irish Examiner | Fabulous fictional food – Part 1
2016 Read: Irish Examiner | Fabulous fictional food – Part 2
2014 Five favourite children's storybooks for cooking inspiration