Social gastronomy + Food on the Edge 2021
How hard is it to be social after 18 months of being told to stay at home? How difficult is it to survive in the world of gastronomy after the whole carpet has been swept out from under your feet?
Food on The Edge, which took place in Dublin's Airfield Estate on Monday and Tuesday this week, always throws up interesting, sometimes uncomfortable, questions and this year was no exception. Being at the symposium- the first real world event that I've been able to get to since the 2020 International Women's Day gathering at GMIT – was a whirl of forgotten skills. Meeting people! Real people! In real life! It was a shock to the senses. Being able to choose a seat – rather than sitting at my everyday spot at the kitchen table – for talks was a pure novelty. An open-sided marquee was the venue; the speakers, each with a succinct 15 minute slot, were a blend of chefs who had travelled to stand before us and those who spoke from their living rooms in Ghana, Sydney, Peru and New York. The audience were similarily scattered, with many tuning in online to participate.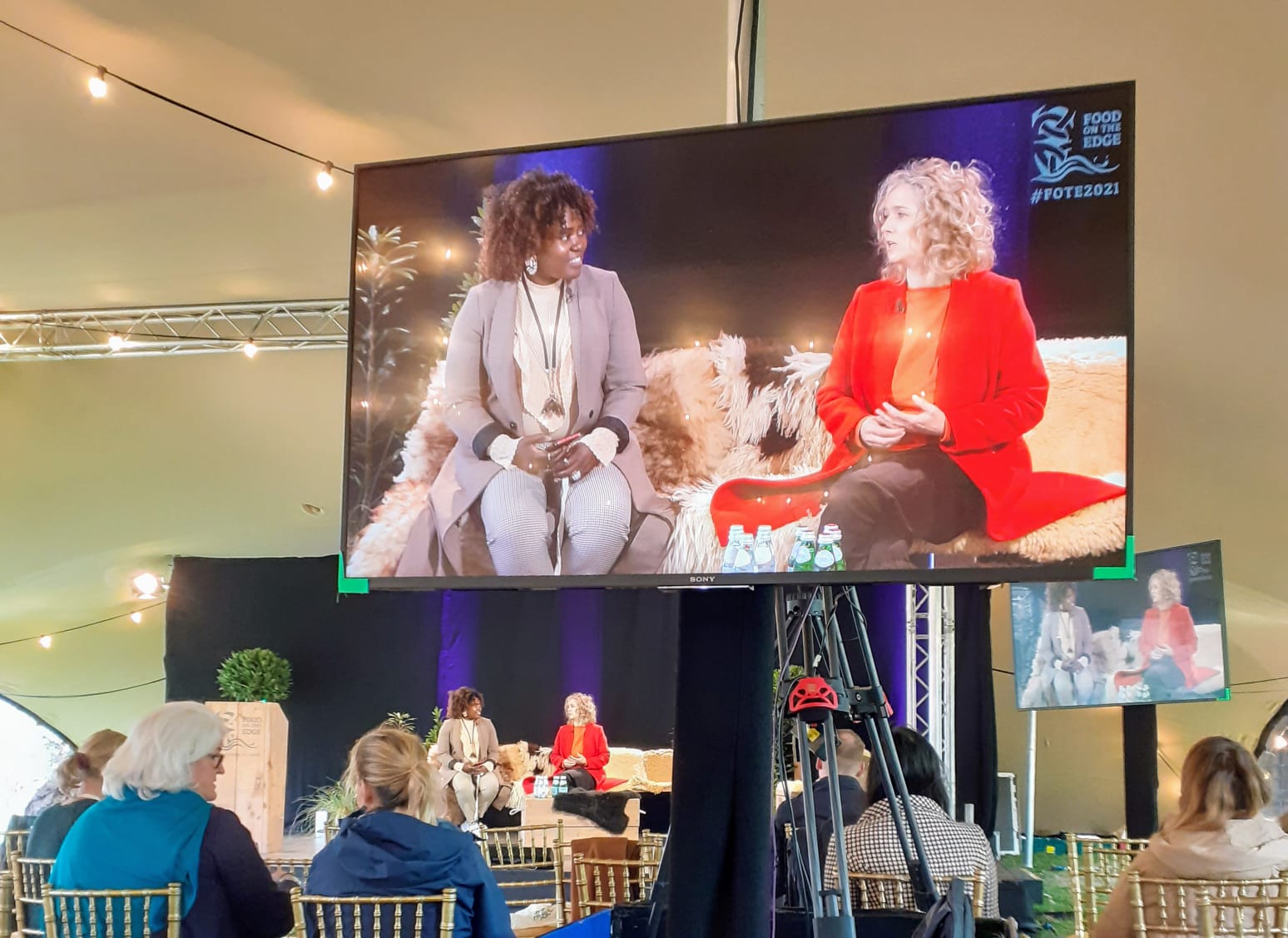 This year's theme was Social Gastronomy with the speakers coming from an industry that had been badly affected by Covid, its lockdowns and restrictions, no matter where they were in the world. In January, FOTE produced an ebook: Lessons from Lockdown: Cooking after Covid was a collection of letters from chefs, raw and personal stories from the frontline of losses, learnings and insights. Some contributors continued that story at this year's conference. Michelin-starred Indian chef Garima Arora spoke from Bangkok about cooking for the community, rather than just tourists, and being inspired by the inclusive technique of the tandor to change her business model. Bastion's Paul McDonald came from Kinsale to say that restaurants must adapt to having less people in the industry – develop smaller menus, focus on what they do and be the very best at it. Chef Mark Best dialled in from Sydney to talk about how badly the restaurant industry was affected by Covid and the need to create a sustainable workforce.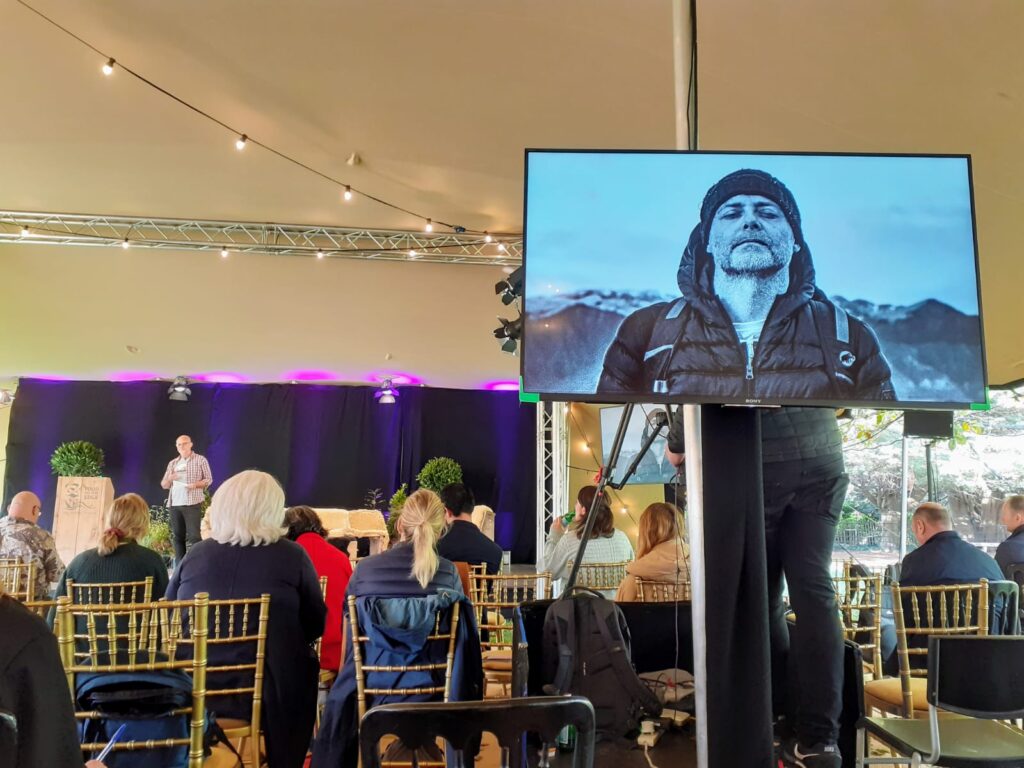 While we were surrounded by reminders that the pandemic is still present – the airy outdoors setting, mask wearing indoors, elbow touching rather than hugs, the sheer strangeness of being in a large group of people – there was much to say about Social Gastronomy that didn't touch on Covid. Sitopia author Carolyn Steel spoke about what we have lost on our way to progress, chefs Petra and Paul Moinea were inspired by FOTE and its founder JP McMahon into setting up their IDEAL food conference in Romania, and Dr Bill Schindler spoke about his book Eat Like A Human and how the question should be about how we are eating rather than what we are eating. There were talks on fermentation and food waste and taste shaping, food education for kids, bringing the flavours of Africa to the world with chocolate, heritage wheat in Israel.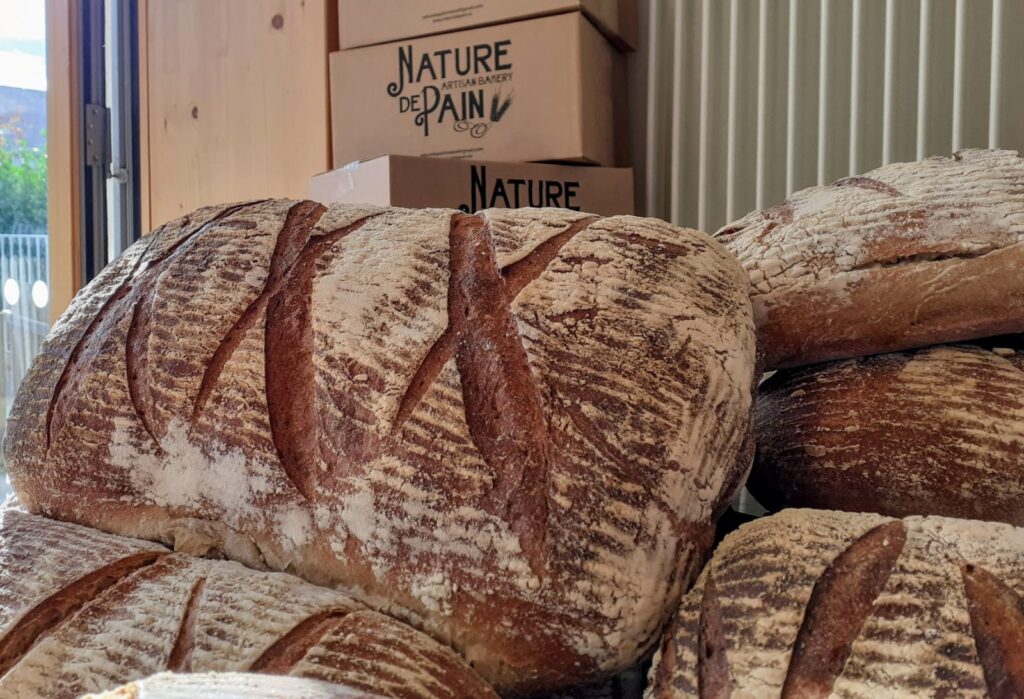 That was just the sitting and listening part of FOTE – a little stroll through the Airfield gardens brought us to the Artisan Producers Village and tasty encounters with Mag from Goatsbridge Trout Farm, Maria's purple Ballymakenny Farm potatoes, BiaSol Brew Flour from Ruairi and Niamh, Gerry's – aka King of Kefir – refreshing drinks (check out his hopped culture kefir), aromatic black and smoked garlic from Alan's family farm Taylor's of Lusk and Olivier Quenet's Finglas-based French bakery Nature de Pain.
Many of the products showcased in the village also featured at lunchtime – thought for food as well as food for thought. Goatsbridge trout came on a base of dill barley with a dollop of Velvet Cloud yogurt. There were Ballymakenny potatoes roasted with rosemary and garlic in an accompanying salad. Airfield Estate squash, carrots and herbs were all showcased on the plate.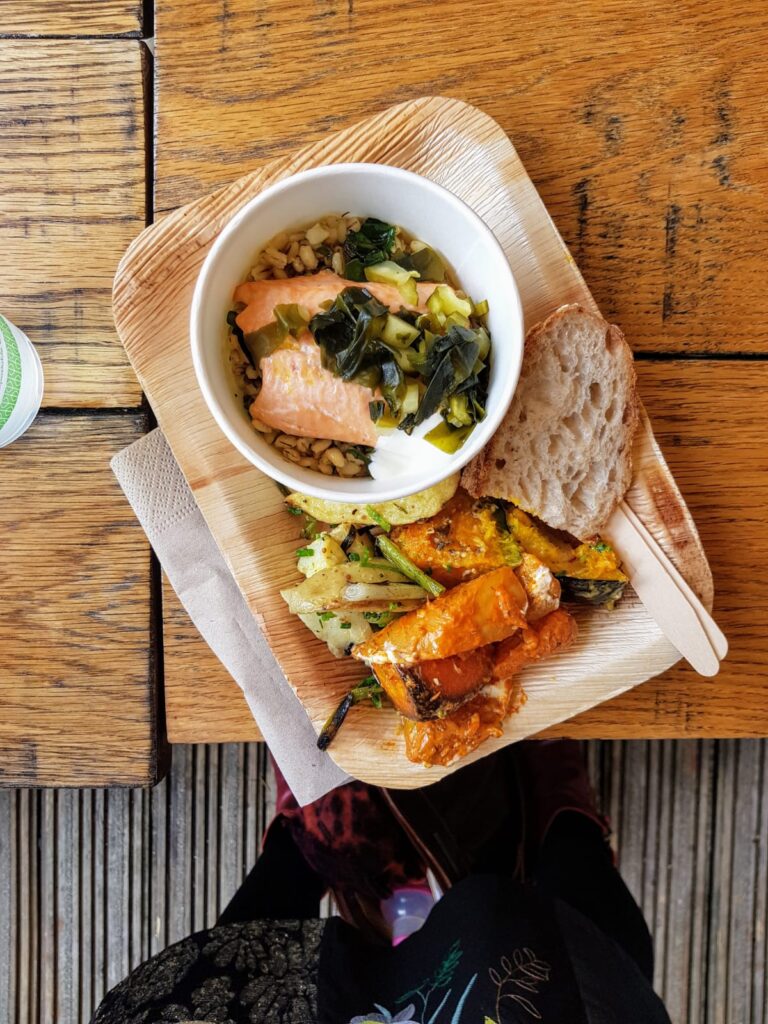 Two days of thought provoking and inspirational presentations combined with breaktime producer chats plus the absolute delight (and exhaustion) of meeting friends and colleagues in person; FOTE 2021 was a fabulous feast of ideas and an event to remember.
My live Twitter threads:
Day 1
#FOTE2021
Children are the change agents for the future@aliceinframes @FoodOnTheEdge pic.twitter.com/wDMW3Y1yVA

— Caroline@Bibliocook (@Bibliocook) October 18, 2021
Day 2
#FOTE2021 Day 2

Morning from @AirfieldEstate. pic.twitter.com/mfOYpalTk6

— Caroline@Bibliocook (@Bibliocook) October 19, 2021
Well done to founder JP McMahon, unflappable MCs Ruth Hegarty and Jacinta Dalton, PR Olivia Collins, Airfield Estate and all the FOTE team for creating an exceptional event. I attended on a media pass.