Read: Irish Examiner | Comfort cooking for cold nights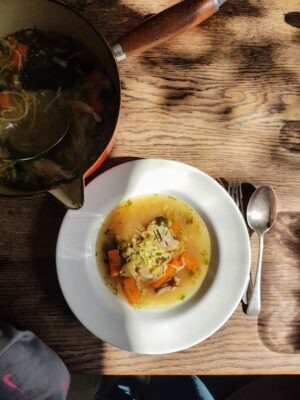 An edited version of this feature was first published in the Irish Examiner on 15 September 2021.
As the weather gets colder, our thoughts turn towards hearty meals but does comfort food need to weigh you down? Comfort food favourites and five quick fixes for healthier weeknight options.
What does comfort food mean to you? Ask that question on Twitter and the answers come quick and fast. Homemade soups of every description. Cheese toasties. Dal and rice. Macaroni cheese. Fish pie. Miso soup. Everything and anything involving mince meat – lasagne, chilli, cottage pie, shepherd's pie. A Hungarian soup called Gulyásleves. Hot apple crumble and apple tart. Chicken stew or beef stew or lamb stew. Noodles, ramen.
Comfort food is a force for good in the world and much of it is associated with what we ate in childhood, tied up with memories of love and being taken care of. It's the cosy food, the bowl food, the only-use-a-spoon food that we ate when we were under the weather or that we associate with parents or family who cooked for us. A mainstay of comfort food is that it's homemade: creamy mashed potatoes rate highly, alongside the anticipation of a stew or coddle or soup from the big pot in mam's kitchen.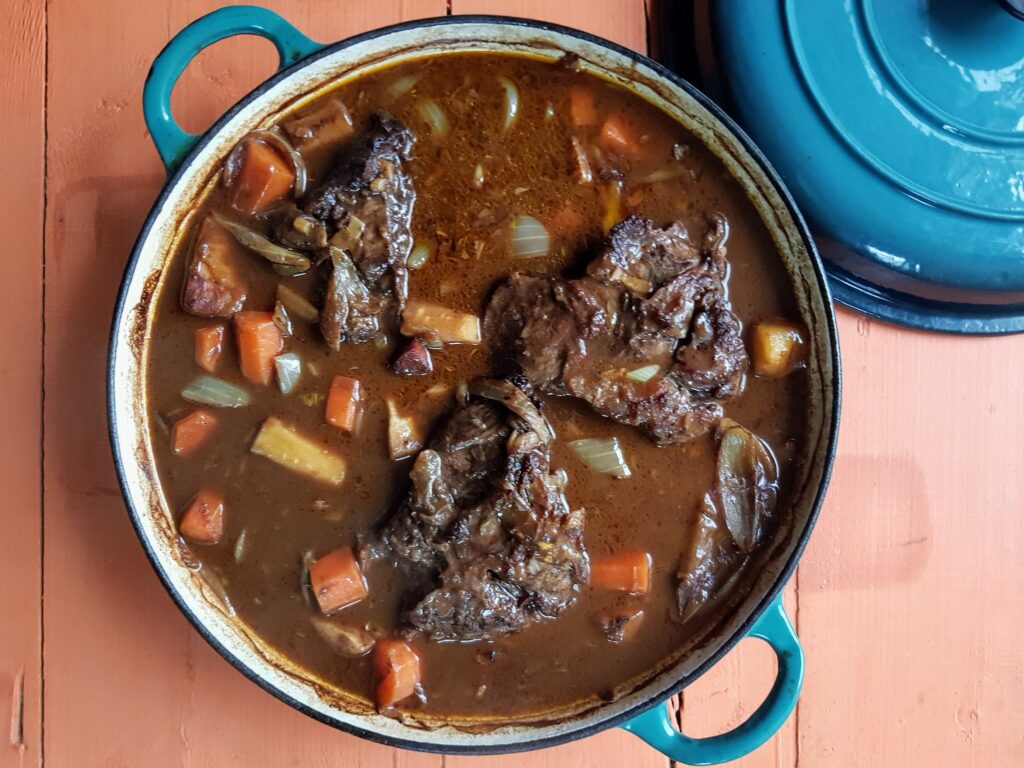 The Oxford Directory of English defines comfort food as "food that provides consolation or a feeling of well-being, typically having a high sugar or carbohydrate content and associated with childhood or home cooking." But that's not always correct. Food that provides a feeling of well being doesn't always need to be super cheesy or creamy or carby or sweet. It can be a spinach-packed saag paneer, toast with good peanut butter or marmite, the perfect scrambled eggs.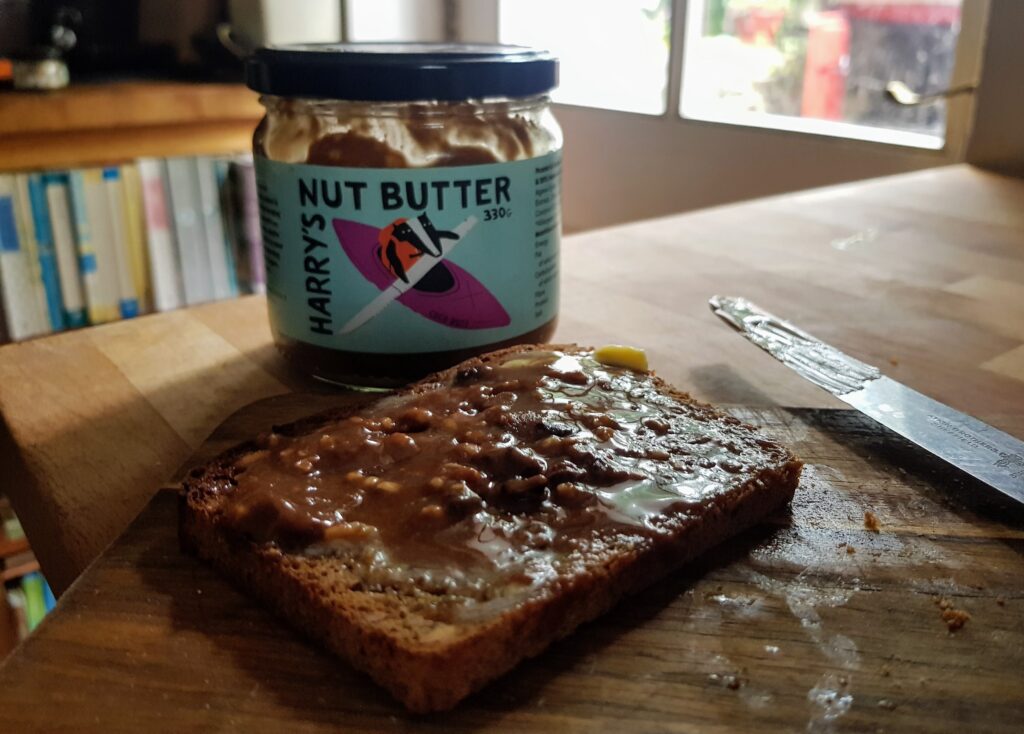 No matter whether our comfort food dates from childhood kitchens or is a relatively recent acquisition, the same thing happens every year when the thermostat heads downwards: we want the food that makes us feel cosy and safe. It's not just fuel for the body; it's care for the soul.
A few comfort food favourites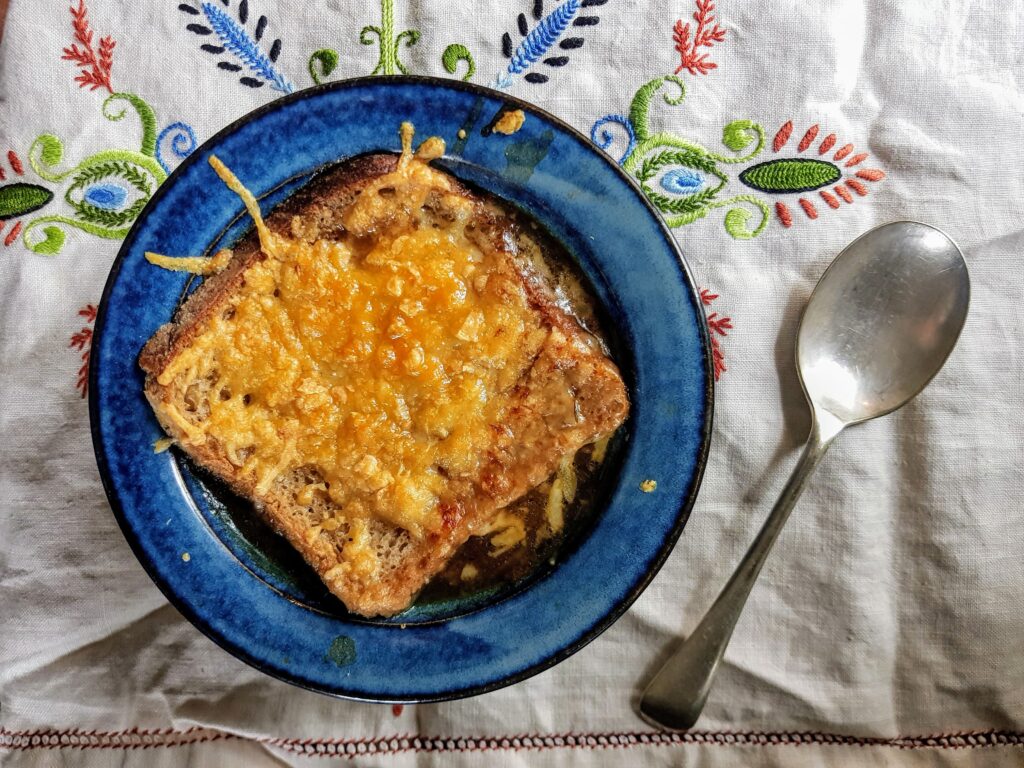 Don't let comfort weigh you down: five quick fixes for healthier weeknight options
Chicken noodle soup: go heavy on the broth, light on the noodles and pack it with vegetables like purple sprouting broccoli or pak choi.
Rice: make the switch to brown. While it's the same rice, just unrefined, the brown option contains more nutrients, fibre and slightly more protein. If you can get your hands on brown basmati, you'll still have that wonderful aroma in the kitchen while it simmers. It takes slightly longer to cook, however, so factor that into your dinnertime plans.
Lentils and pulses: thicken stews and ragu with protein-rich lentils, use chickpeas and butter beans to bulk out curries, make chilli with twice as much beans as usual or go meatless with chilli non carne.
Macaroni cheese: I've always seen pasta – specifically wholemeal pasta – as a vehicle for including as much vegetables in a meal as possible. My standard macaroni cheese involves using at least twice as much broccoli or cauliflower as pasta, while still maintaining its comfort food classic status.
Lasagne: mix it up – for many years, my girls believed that lasagne was the speedy spinach and ricotta version that I made regularly and were very surprised when everyone else's lasagna turned out to include meat. Faster to make and just as tasty.