Read: Irish Examiner | Eat more veg with Karen Austin's Food For Today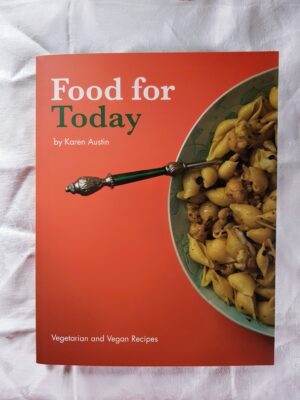 First published in the Irish Examiner on 19 January 2022.
Getting motivated in the kitchen in January can be difficult. While it's still dark and cold outside, the year is definitely moving towards Spring, bringing with it a longing for fresh, light and healthy food. It's the time of the year when delving into a new cookbook can reap many rewards, especially when it takes inspiration from an Irish garden and pairs it with flavours from far away. Karen Austin, the co-owner of Clonakilty's bustling delicatessen and food shop Lettercollum Kitchen Project, has just released her second cookbook and it's ideal for anyone who wants to try out nutritious and inventive vegetarian and vegan recipes.
Food For Today (Impress Printing Works), with photos by Rob Murphy and illustrations by Charlotte Kachelmann,⁠ was born out of last year's lockdown. Well known for its healthy and tasty vegetable-centric food, Lettercollum Kitchen Project has been a constant presence in Austin's life since she opened it with her partner Con McLoughlin in 2004. When they had to close in early 2021, she had some unexpected bonus time on her hands. While Austin says that she was initially "a bit lost, not being able to work," idleness doesn't come naturally to her. She started looking through recipes that she had recorded over years of cooking at home, many which have made it into production via the shop kitchen, and by the time they reopened Lettercollum Kitchen Project at the end of April, Food For Today had been written.
Austin draws much inspiration for her food from the produce of the walled garden of Lettercollum House in Timoleague that she cultivates with McLoughlin, taking those vegetables and cooking them with flavours from countries that she has travelled in. A vegetarian for more than 40 years, except for "just the odd bit of fish and chorizo," Austin wrote Food For Today for vegetarians and vegans, including options for those on gluten free and dairy free diets.
"There's always more enthusiasm for veggie and vegan food in January!" Austin laughs when asked why we should eat more vegetables. "First of all it's a bit more sustainable, and we should be looking at what we have around us in terms of being both seasonal and local. It's a good idea to eat this way for your health, and for the planet."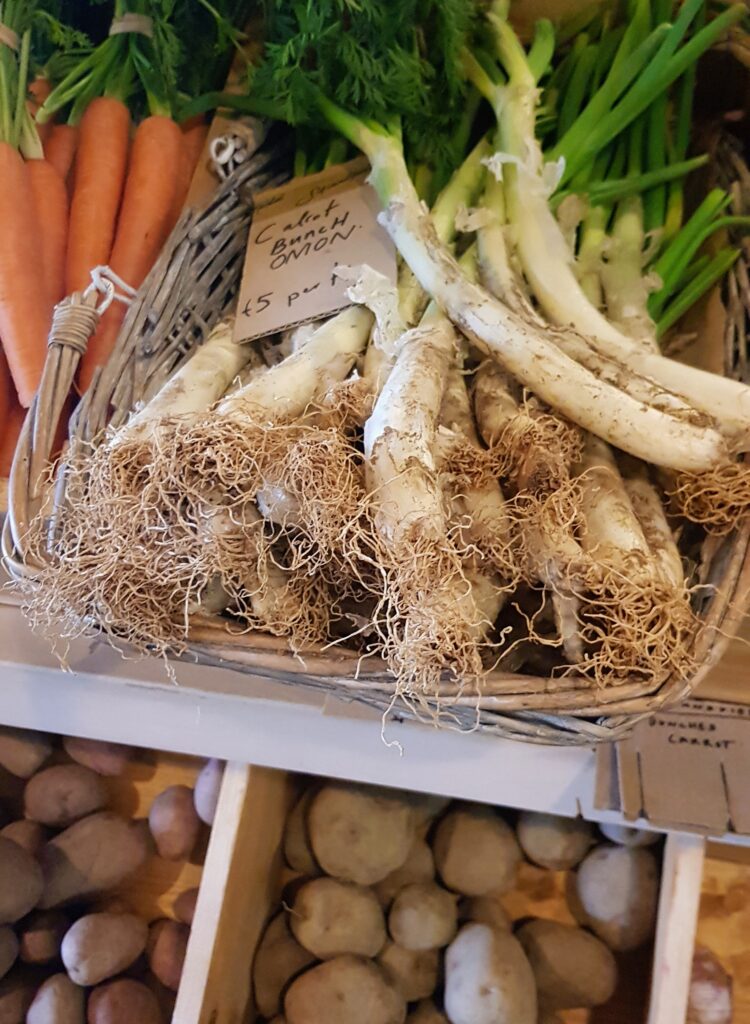 Her style of cooking is not about denial, it's food born from plenty – even during this dreary season: "go for slaws and frittery things because they're nice and fresh and you can also use what's in season. If you eat what's in season it always tastes better. There's enough parsnips, golden turnips, kale and red cabbage around to beat the band."
Directions to "eat seasonally" at this time of year can be off putting to some, Austin admits, but she's won many over by her quirky takes on easily available Irish vegetables, those parsnips being a case in point. The reaction from friends that were doing recipe testing when faced with parsnips was "oh no!" laughs Austin. "They must have had lots of watery old parsnips when they were children."
But her parsnip croquettes with mango sauce, inspired by the Cuban fritura de malanga but substituting parsnips for that country's taro root have been an undeniable hit. The recipe transforms a pile of unpromising grated roots into a plate of veg-focused seasonal comfort food. Its perfect accompaniment is something like Austin's kale slaw with white miso dressing or fennel and orange slaw – both recipes included in the book – to bring all the crisp and crunch of a good winter salad to the table.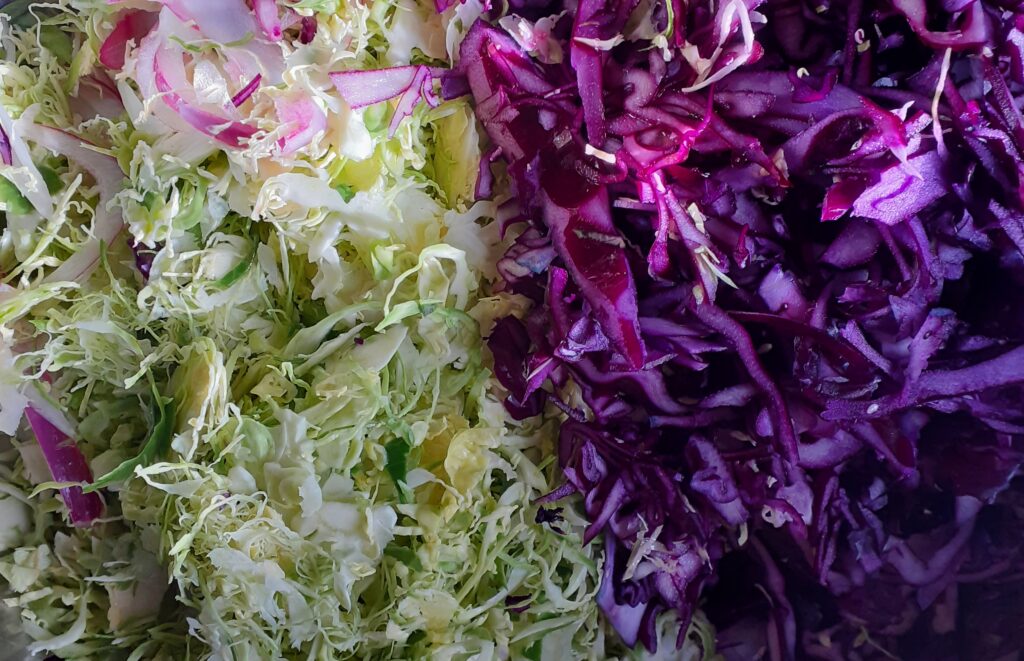 Austin says that the kale slaw, which includes red and sweetheart cabbages, is "enormously popular," to the extent that it's difficult to grow enough kale in their one-acre walled garden to supply the shop. Other seasonal salad recipes include Egyptian-influenced roasted carrots with chickpeas and the addictive nut-seed-spice condiment known as dukkah. Like that dukkah, Austin has many tricks to make sure that vegetarian and vegan food never becomes boring; an almond butter sauce to drizzle over a quinoa, pumpkin and cauliflower pilaf, fried breadcrumb pangrattato to sprinkle on an orecchiette and kale dish, an Italian sweet and sour agrodolce to brighten grilled halloumi with lentils.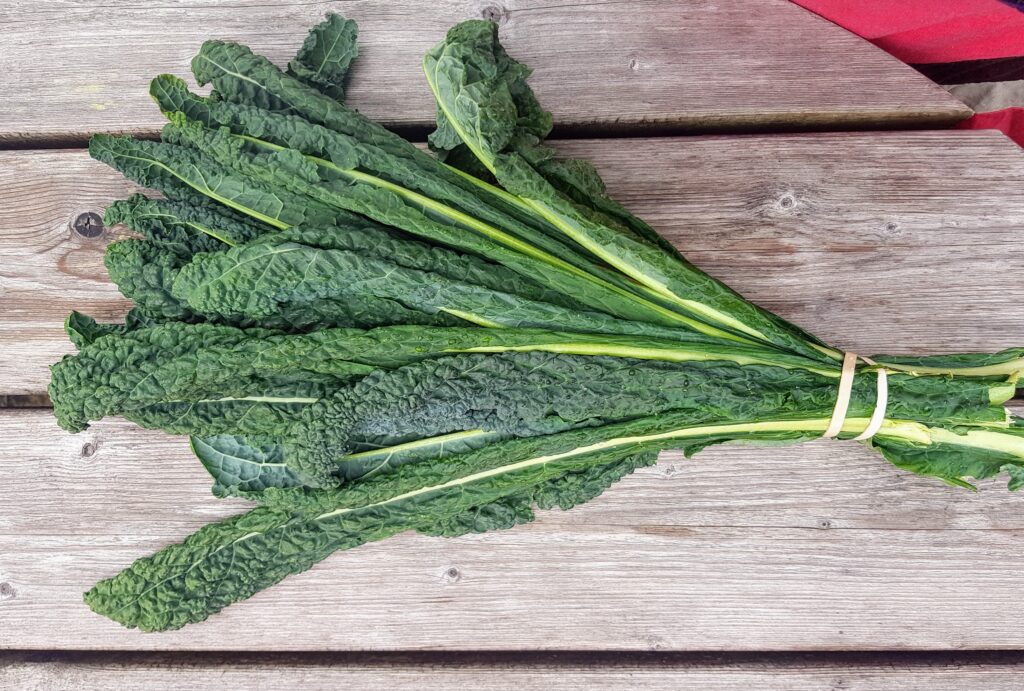 Austin points out that it does take "a little more time and planning to create veggie food as you haven't got a lump of meat to put in the pan" but none of the recipes in Food for Today are too complicated, involve difficult to source ingredients or involve you trashing the kitchen as you cook. "Don't make it too complicated for yourself," she says. "If we want faffing about, that's why we go out for dinner." Austin is all about easy, delicious and healthy – and remembering one important thing: "At home, we don't want to do too much washing up!"
Food For Today is published by Impress Printing Works and available at lettercollum.ie.
Karen Austin's top tips for great veggie dishes
Look and see what's growing nearby, what's in season, because it will taste best.
Having vegetable gluts makes you innovate.
Try turning them into salads, fritters and even cakes.
Take advantage of canned beans and chickpeas to speed things up.
Remember that we eat with our eyes. When food looks beautiful, it gets digestive juices going.
If it looks brighter, it will taste better.