IFWA2022: Writing on Irish Food Producers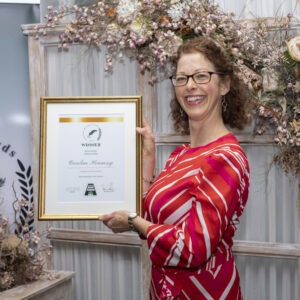 I'm incredibly proud to tell you that I won the award for Writing on Irish Food Producers at last night's Irish Food Writing Awards 2022.
This is an award that means so much. I'm constantly inspired and delighted by the passion, energy and innovation of Irish food producers. Without them, the Irish food world – and my kitchen – would be so much duller. Having spent 10 years working and living with the Kiwi and Aussie behind Eight Degrees Brewing, I have the utmost respect for anyone who decides to go their own way and create something. It's not an easy road. Food producers work incredibly hard to make something that they're passionate about. These are the people that bring delight and joy to our tables and I'm fortunate to be able to shine a light on the good things that they're doing. It also helps that I get to celebrate their work in the best possible way: by eating it.
I was particularly delighted that the Writing on Irish Food Producers category was judged by one of my favouite authors. I've been a Diana Henry fan since I first picked up a copy of Crazy Water, Pickled Lemons – she's one of the few writers whose books I pre-order, devour when they arrive and cook from regularly. It was more than a little intimidating to think that my scribbles from the kitchen table had traveled across the Irish Sea to be judged by Diana in London. I was absolutely thrilled that she considered them good enough to include me on the shortlist with fellow writers, friends and colleagues Ciara Leahy of Irish Country Living, Jordan Mooney of Food & Wine Magazine / Sunday Business Post, Irish Independent columist Aoife Carrigy, travel journalist Melanie May and Kathleen O'Sullivan, a fellow Irish Examiner journalist. 
I was also proud to be shortlisted for the Writing in Sustainability in Irish Food category, alongside Janine Kennedy Maria Delaney, Niall Sargent, Kate Ryan and Michelle Darmody. Congratulations to Niall, who won for his investigation into salmon farming on crowdfunded investigative journalism website Noteworthy.ie.
The big winner of the night – and rightly so – was Kristin Jensen who took the Cookbook of the Year award for her first series of Blasta Books, featuring new Irish writing from Lily Ramirez-Foran, Russell Alford & Patrick Hanlon, Jess Murphy & Eoin Cluskey and Kwanghi Chan. She got a standing ovation for that, as she also did for the Outstanding Contribution to Irish Food Writing that she was presented with towards the end of the night. As a publisher, Kristin is re-defining the Irish cookbook landscape and the appetite for the books that she's produced under the Blasta imprint, her Nine Bean Rows publishing company and – coming very soon – Scoop magazine.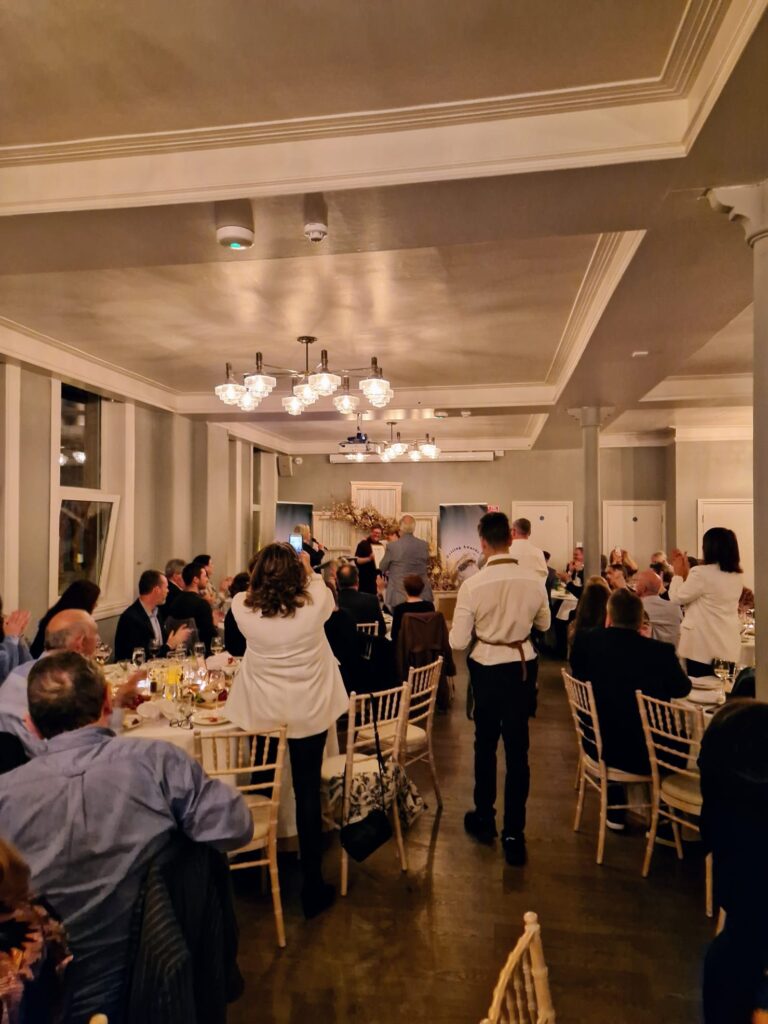 A big thank you to those involved in the Irish Food Writing Awards, particularly organisers Suzanne and Paul, lovely venues at Fallon & Byrne and the Merrion Hotel, all the judges and sponsors. The full listing of winners is below – it's a great way to discover new writers, photographers, books and creators.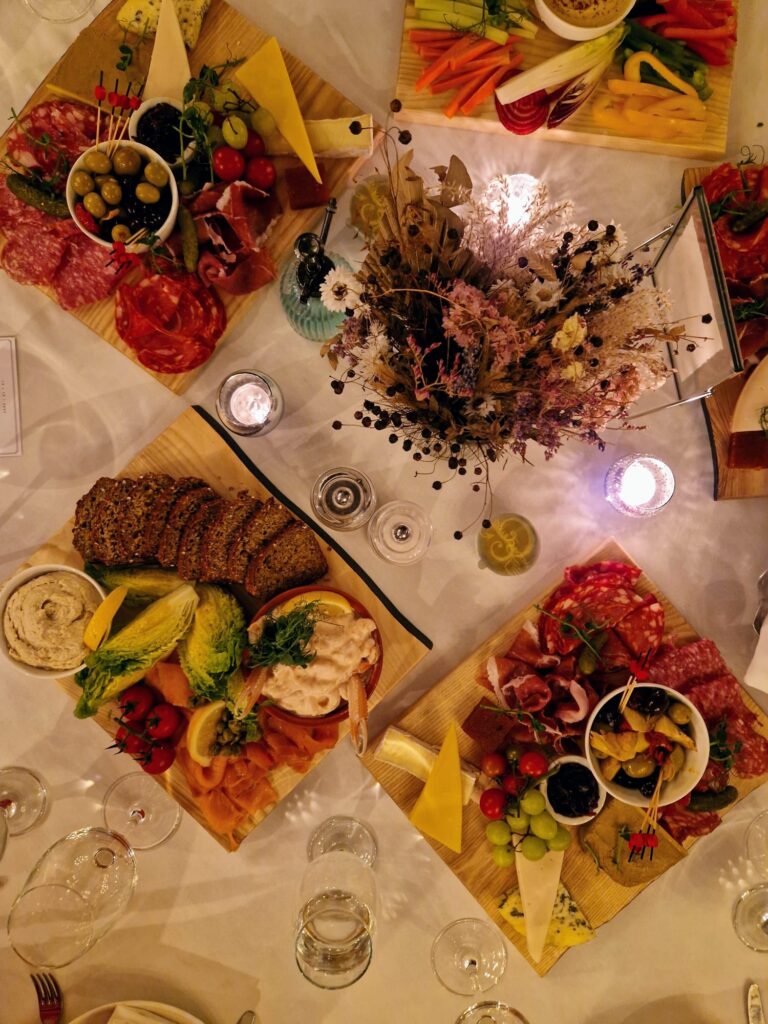 2022 Irish Food Writing Awards
IRISH FOOD PRODUCERS – Caroline Hennessy.
Judged by Diana Henry. Sponsored by Irish Angus.
INTERNATIONAL CUISINES – Jordan Mooney.
Judged by Anjula Devi. Sponsored by Safco Fine Foods.
COOKBOOK OF THE YEAR – Blasta Books – Series One.
Judged by Jay Rayner and Dr Annie Gray. Sponsored by Gathered Ireland.
INVESTIGATIVE WRITING – Niall Sargent.
Judged by Dan Saladino. Sponsored by Drummond House Garlic.
BEER WRITING – John Duffy.
Judged by Richard Croasdale. Sponsored by BRÚ Brewery
EMERGING VOICE IN IRISH FOODWRITING – John Mulgrew.
Judged by Charlotte Pike. Sponsored by Clayton Hotels.
OUTSTANDING ACHIEVEMENT AWARD – Kristin Jensen.
Sponsored by James Whelan Butcher.
IRISH FOOD MAGAZINE/SUPPLEMENT AWARD – Food & Wine.
Judged by Esterelle Payany. Sponsored by Invest Northern Ireland.
IRISH FOOD OR DRINK PODCAST – That's Bangin' Podcast, Marcus O'Laoire and Chris Mellon.
Judged by Nigel Barden. Sponsored by Sharon Noonan
FOOD WRITING AWARD – Kate Ryan.
Judged by Colman Andrews. Sponsored by Bord Bia.
IRISH FOOD BLOG AWARD – The Irish Food Guide, Zack Gallagher.
Judged by Bill King. Sponsored by Pestle+Mortar.
COOKERY WRITING AWARD – Jess Murphy and Lilly Higgins.
Judged by Trish Deseine. Sponsored by Ardkeen Grocery.
WRITING ON SUSTAINABILITY IN IRISH FOOD AWARD – Niall Sargeant.
Judged by Rene Redzepi and Catherine Mack.
FOOD PHOTOGRAPHY (PROFESSIONAL CATEGORY) – Katie Quinn.
Judged by Joann Pai.
FOOD PHOTOGRAPHY (AMATEUR CATEGORY) – Macu Higueras.
Judged by Joann Pai
CULINARY STUDENT AWARD – Anissa Mokhtari -Technical University Dublin.
Judged by Jess Murphy and Gar Mullins. Sponsored by Kerrygold.
IRISH FOOD ON INSTAGRAM/TIKTOK AWARD – Dublin Foodie Twins.
Judged by Andy Clarke. Sponsored by Coole Swan.
RESTAURANT WRITING AWARD – Corinna Hardgrave.
Judged by Xanthe Clay and Tom Parker Bowles. Sponsored by Fallon & Byrne.
WINE WRITING AWARD – Susan Boyle.
Judged by Fiona Beckett. Sponsored by Whelehan's Wines.
DRINKS WRITING – Aoife Carrigy.
Judged by Rachel McCormack. Sponsored by Powerscourt Distillery.