Christmas pudding brownies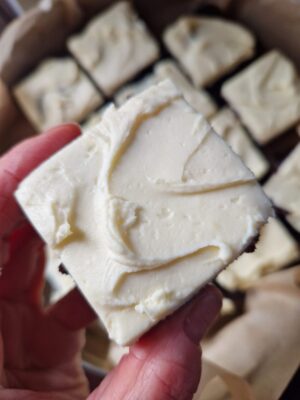 Everyone loves a brownie mash-up, particularly when it's as seasonal as these Christmas pudding brownies. Enriched with a hefty amount of crumbled Christmas pudding and spices, they're at their best with a thick layer of rum butter mascarpone frosting on top. They're also a great way to use up random Christmas puddings that might arrive in the house at this time of the year, or be leftover from last year. My Mum makes a gluten-free pudding that's the crowning point of Christmas dinner – along with the gingerbread house, of course – so any excess puddings get transformed into something entirely different.
Feel free to use your own favourite brownie recipe but, as always, I turn to my failsafe double chocolate porter brownies. The Eight Degrees Brewing Knockmealdown Irish Stout is my favourite beer to use here, but if you have something dark and seasonal and stout or porter-like on hand, feel free to substitute it. For the rum butter mascarpone frosting, Blacks Spiced Irish Rum, if you can get your hands on it, is fabulous. I've also used Killowen Dark Rum for a more fruity result. No rum? A drop of brandy would never go amiss here.
In the spirit of avoiding food waste, if you should happen to have some pudding leftovers after Christmas, this is a most delicious way to use them up. Even the most adamant of Christmas pudding haters have been known to snaffle a few of these brownies.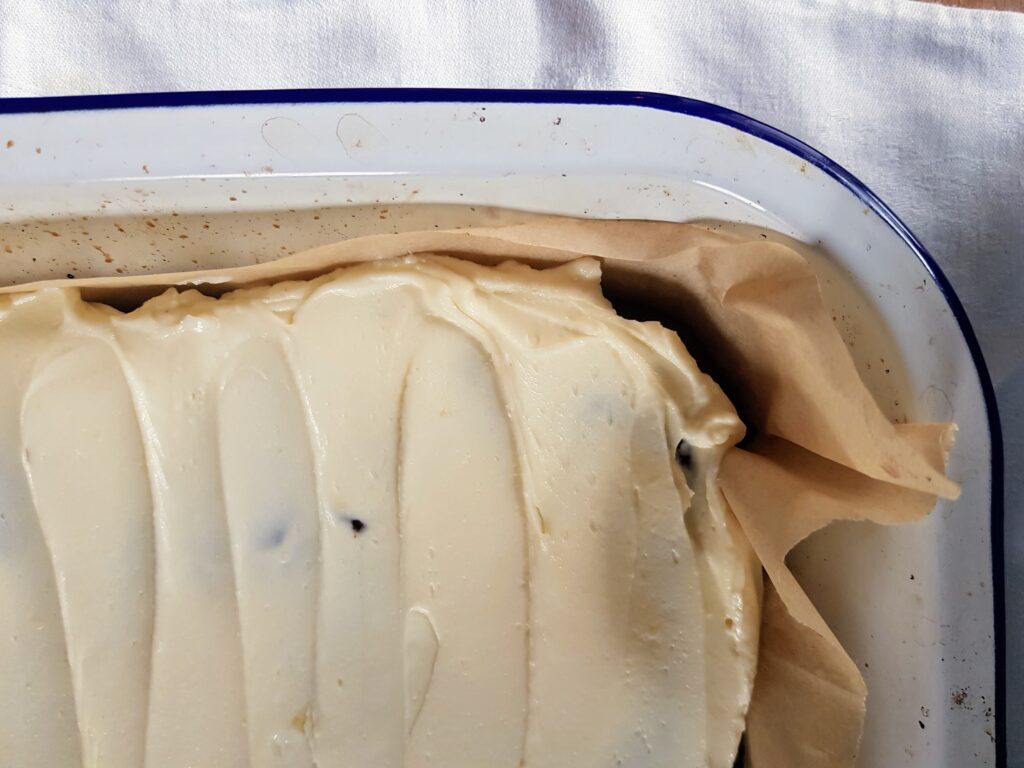 Christmas pudding brownies
Makes 30. 
Brownies:
125g plain flour
50g cocoa
1/4 teaspoon salt
1/2 teaspoon baking powder
1/2 teaspoon mixed spice
150g dark chocolate
175g butter
200g caster sugar
2 eggs
1/2 teaspoon vanilla extract
250mls porter or stout
250g cooked and cooled Christmas pudding
Frosting:
50g butter, at room temperature
50g icing sugar, sifted
2 tablespoons rum
250g mascarpone, at room temperature
Preheat the oven to 180°C (160°C fanbake). Line a rectangular 2 x 25 x 30cm Swiss roll tin with greaseproof paper.
Whisk the flour, cocoa, salt, baking powder and mixed spice together in a bowl and set to one side.
Gently melt the chocolate and butter together in a large heavy based saucepan over a low heat. Take it off the cooker and add the sugar, whisking until smooth. Allow to cool slightly, then beat in the eggs, vanilla and porter or stout. Finally, stir in the dry ingredients until just blended.
Pour into the prepared tin – this is a very runny mixture – and crumble the Christmas pudding over the top. Bake in the preheated oven for 20-22 minutes until set and a skewer inserted into the middle comes out clean. Because of the amount of liquid used, you don't need to underbake these brownies.
Cool in the tin on a wire rack.
For the frosting, place the butter, icing sugar and rum into a medium bowl. Using a hand mixer – or a strong arm – beat until smooth. Add mascarpone and mix until well combined.
Spread generously on the cooled brownies then cut into 30 pieces. Store in a tin – if you have any left – in a cool place but these are best eaten sooner rather than later.