Read: Irish Foodie | Summer holiday sweetness: five favourite Irish chocolatiers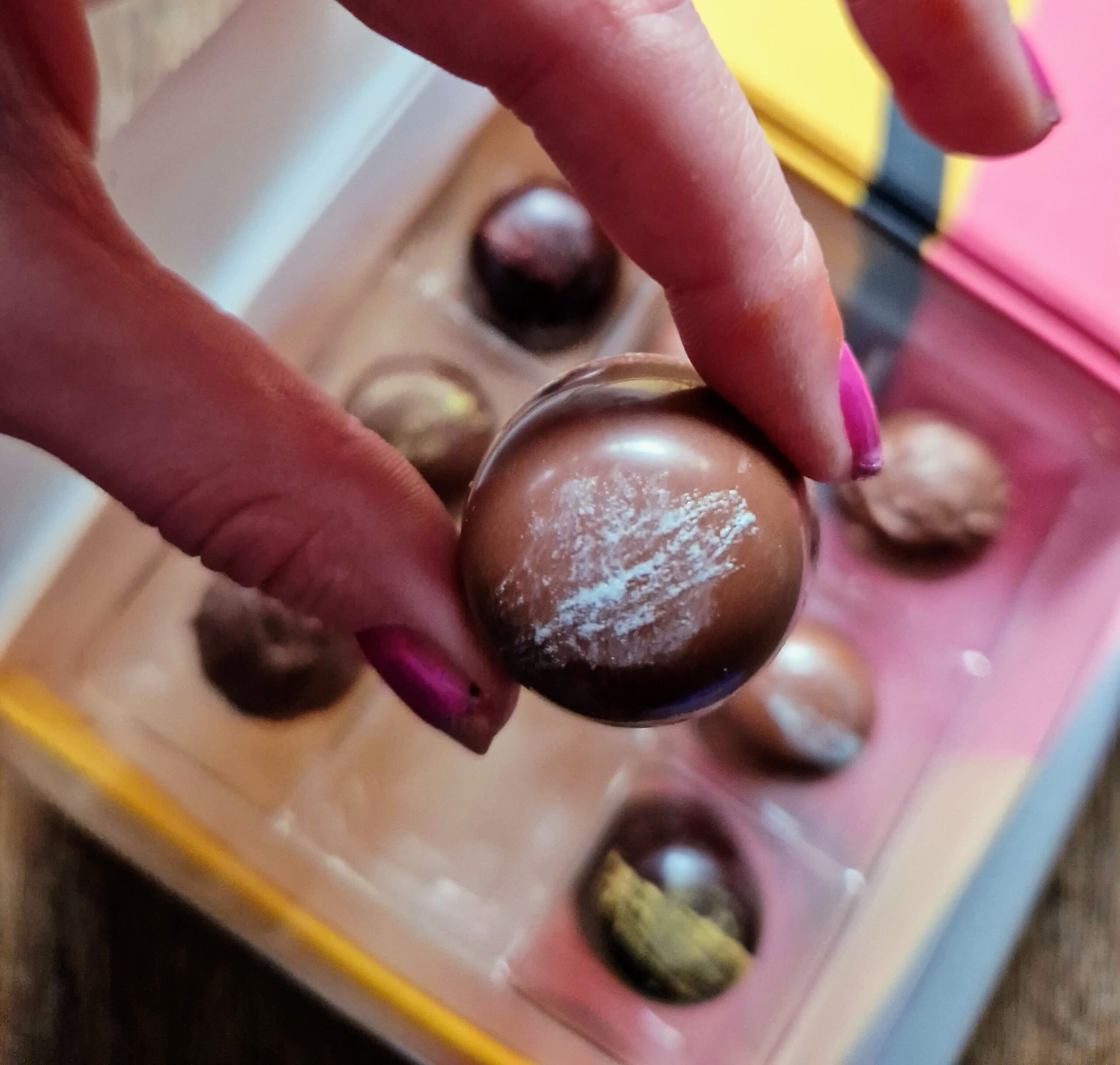 First published on Irish Foodie in June 2023.

Local food comes in many guises: locally grown vegetables sit comfortably next to dairy from locally reared animals and local products made from imported ingredients like grains, coffee – and even chocolate. It was no surprise to learn from a recent Bord Bia study that nine out of ten consumers buy locally produced food because they want to support jobs and economies in their local area. If you decide to swap your imported sweet treat for something made in Ireland, it's no hardship as we're fortunate to have a comprehensive confection of Irish-produced chocolate choices.

While Ireland is just not tropical enough to grow the cacao beans used to make chocolate, Irish chocolatiers get to do a lot of playing with it en route to the end product. Cacao trees – theobroma cacao – grow best in areas of high humidity with plenty of rain and their natural habitat is generally within 20° of the Equator. Chocolatiers in Ireland either import whole beans, meaning that they have the maximum amount of control over the final product, or blocks of couverture chocolate, which then needs to be shaped and flavoured.

This means that there's something there for everyone, from the darkest dark chocolate lovers to those who adore smooth, creamy milk chocolate – often using Irish dairy – and even the people (you know who you are) who go straight for the white chocolate option.

Bring some local sweetness to summer holidays by keeping an eye out for nearby chocolatiers. Or you can choose to stay somewhere with a chocolate focus: this spring Ashford Castle in Co Mayo introduced a new chocolate and pâtissier emporium on the Castle grounds called Paula's Pastry. This was devised by award-winning pastry chef Paula Stakelum, who started her career there, and will feature seasonal treats using two exclusive chocolate blends that Stakelum has developed in collaboration with Valrhona.

Here are a few of our favourite top chocolatiers to seek out.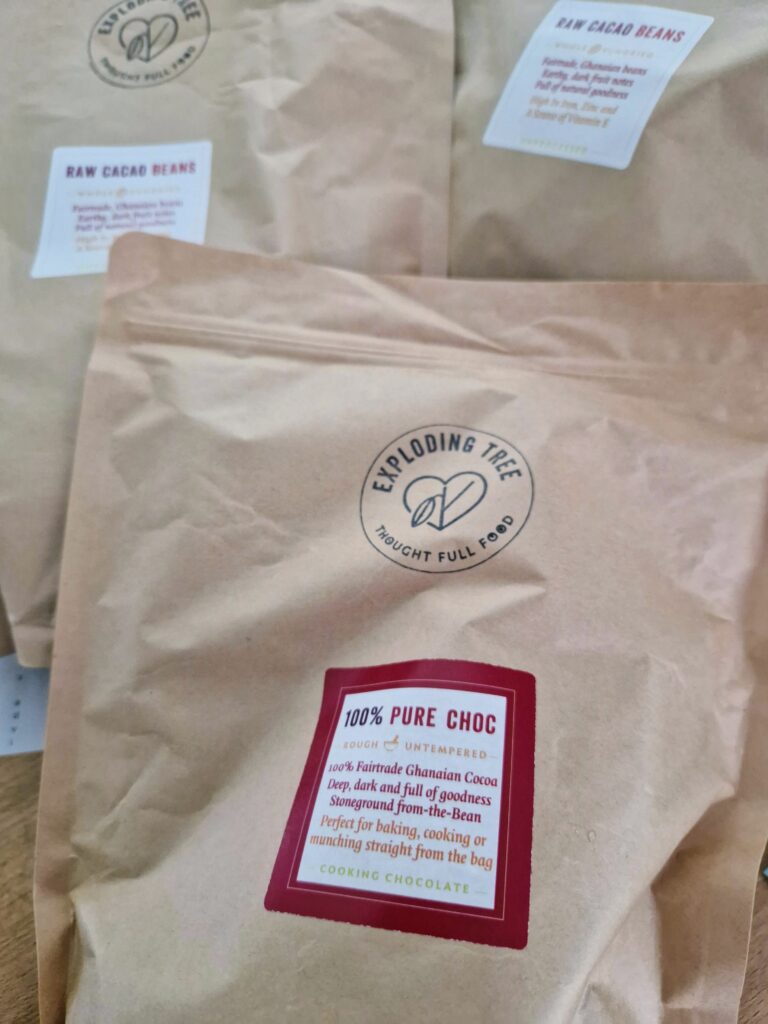 Bean-to-bar: Exploding Tree, Clonakilty
Originally from Canada, Allison Roberts – who is passionate about making an ethical and delicious product – has been based in Clonakilty since 2008. An early adopter of Fairtrade ingredients like cocoa and coconut sugar, since 2013 she has sourced the cacao for her bean-to-bar chocolate from the ABOCFA organic and Fairtrade certified cocoa cooperative in Ghana. The beans – which you can also buy raw from her online shop – are roasted and refined in the small Exploding Tree factory then transformed into small batch bars using ingredients like Achill Island sea salt, Irish seaweed, Fairtrade spices and homegrown chilli. Everything is packaged in 100% biodegradable, sustainably made packaging, cacao husk waste is turned into tea and local deliveries are made by bike. While she doesn't have her own shop, Roberts does small, private group workshops that you can book in advance through her website, where you can also find all her products including discounted unwrapped option for bars.
Pick of the lot: the spiced chai and chilli 75% cacao bar (€4.35 unwrapped, €4.75 wrapped x 60g bar).
Explodingtree.com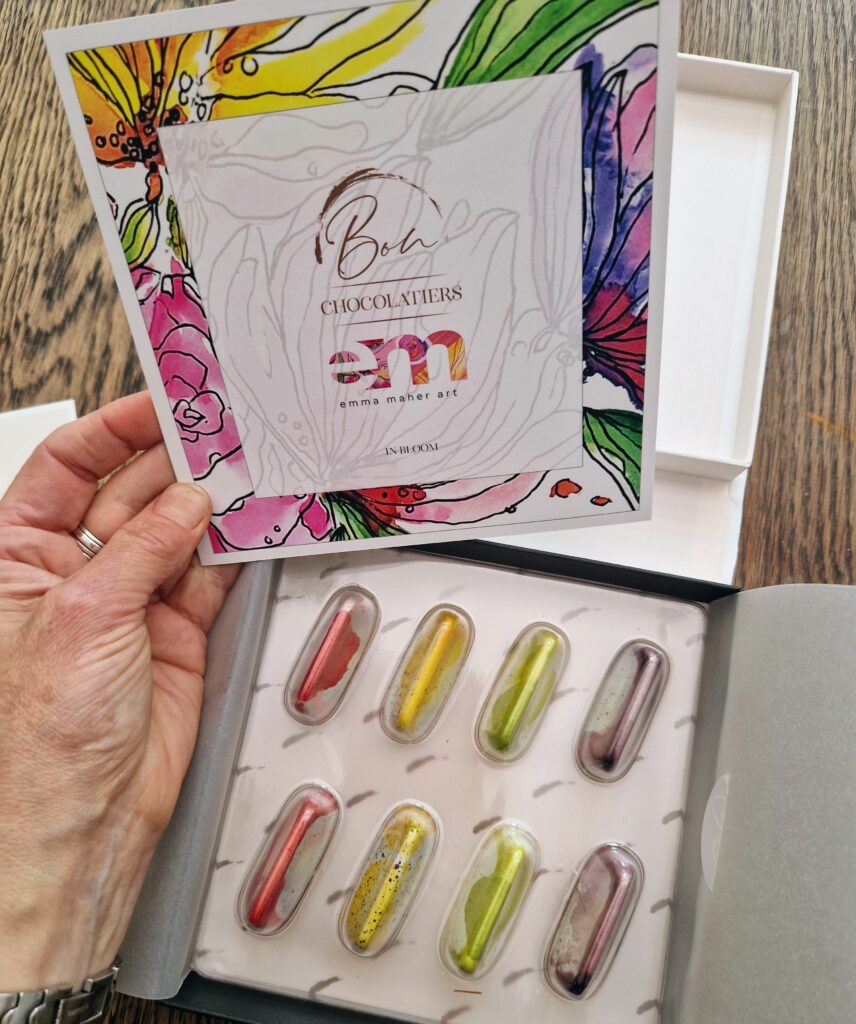 Bonbons galore: Bon Chocolatiers, Athlone
Athlone-based Georgia Quealy and Daniel Linehan are the new kids on the chocolate block, starting Bon Chocolatiers during lockdown in 2020. With experience in fine dining – they've worked in the Michelin-starred Campagne in Kilkenny and Athlone's Thyme, which holds a Michelin Bib Gourmand – Quealy and Linehan make deliciously sophisticated bonbons. The visually arresting chocolates use local flavours like Ballymore raw honey, BiaSol's malty milled grains, Oriel sea salt and Irish-grown mint from O'Hanlon Herbs to layer up flavours and textures, making them a feast for the palate as well as the eye. Watch out for their seasonal specials and incredibly luxurious triple-layered Easter eggs: the chocolate caramel and pretzel version is pretty special.
Pick of the lot: just dropped – the Summer Hues collection, a box of Irish summer inspired chocolates which even includes a take on the iconic'99 ice cream in bonbon format. (€28, 12 bonbons)
www.bonchocolatiers.ie
French classics: Lorge Chocolatier, Kenmare
From Lorraine in France, Benoit Lorge came to work as a pastry chef at Sheen Falls Lodge in Kenmare before diverting into the world of chocolate in 2003. He was initially based at the old post office in Bonane – you'll spot it on the N71 Cork-Kenmare road – and that space, while still a shop, is now the base for the chocolate making workshops that Lorge runs for all levels, from a fun 90-minute family activity right up to a four-day start-your-own-chocolate-making-business course. With a shop and production kitchen in Kenmare as well as an online outlet and wide distribution throughout Ireland, Lorge Chocolatier are relatively easy to source and well worth seeking out. 
Pick of the lot: Lorge's simple mixed bags of truffles – less packaging, more chocolates – are always a pick and mix favourite. (€13.15, 200G)
lorge.ie
A taste of the West: Clo Chocolates, Sligo
Come for the bread, stay for the chocolates: Le Fournil bakery in Sligo was set up by French chocolatier Clotilde Rambaud ten years ago but it wasn't long before she started introducing chocolates onto the shelves. It's a sweet spot, just down the pedestrianised Tobergal Lane, where you have the choice of picking up a baguette, a bar of Clo Chocolates' Wild Atlantic dark chocolate – or both. Branching out in 2020 to properly establish the Clo Chocolates brand, Rambaud works with local producers to highlight flavours in her chocolates: the Athrú experience box features 70% dark chocolate truffles infused with three different expressions of locally distilled Athrú whiskey. Clo Chocolates are glossy little bites with strong, true and distinctive flavours.
Pick of the lot: the decadent Boozy Truffles Collection (9 truffles, €17.50) and Rambaud also does a nifty line in unicorns, dinosaurs and gift packs.
clochocolates.ie

For something completely different: Hungry Crow Chocolates, The Pike, West Cork.
Niamh O'Reilly's Hungry Crow Chocolates have become a familiar sight in West Cork since she started delving into the world of chocolate in 2015. A stall at the weekly Skibereen Farmers' Market and a presence in many local coffee shops has meant that anyone looking for something gluten-free or vegan is sure of a treat. O'Reilly focuses on organic, ethically sourced ingredients and avoids dairy, grains and refined sugars: her truffles are made with a 72% cacao couverture chocolate and are unmistakably delicious. Find new and trial flavours at their shop in The Pike village (on the main Skibbereen to Clonakilty road) where they also serve up Red Strand coffee.
Pick of the lot: the Amazeballs salted date caramel in a chocolate shell is correctly named (6 truffles, €14).
hungrycrow.ie
I have purchased chocolates from all these producers, some many times, in the past. I have also recieved media samples from Bon Chocolatiers and Clo Chocolates.