Euro-Toques Food Awards 2023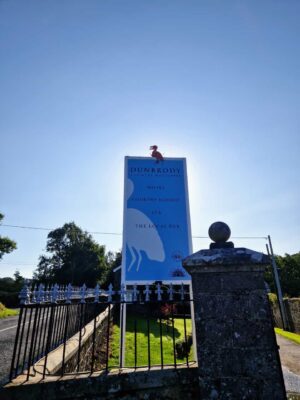 There were brilliant blue skies for the Euro-Toques Food Awards 2023 at Wexford's Dunbrody Country House Hotel on Monday, where the best of Irish food producers were celebrated by the chefs who use their products.
Euro-Toques is a community of chefs, cooks and producers which was established in 1986 by chefs Myrtle Allen (Ireland), Pierre Romeyer (Belgium), Gualtiero Marchesi (Italy), Juan-Mari Arzak (Spain), Paul Bocuse (France) and Cas Spijker (Netherlands). Each of these founding chefs went on to found a Euro-Toques branch in their own country, focusing on preserving that country's culinary heritage, including traditional cooking methods and promoting producers of local artisan products.
Myrtle Allen, together with John Howard of Dublin's Le Coq Hardi, Declan Ryan of Cork's Arbutus Lodge and Gerry Galvin of Galway's Drimcong House – all legendary chefs – were the founders of Euro-Toques Ireland. Following on from that, the Euro-Toques Food Awards were established in 1996 to celebrate the best of Irish food, as nominated by the chefs who use these products on their menus.
As MC for the event, it was my pleasure to write the citations and, while standing on the steps of the garden terrace at Dunbrody House, announce the winners of six awards under the categories Water, Land, Farm, Dairy, Artisan Produce and Craft.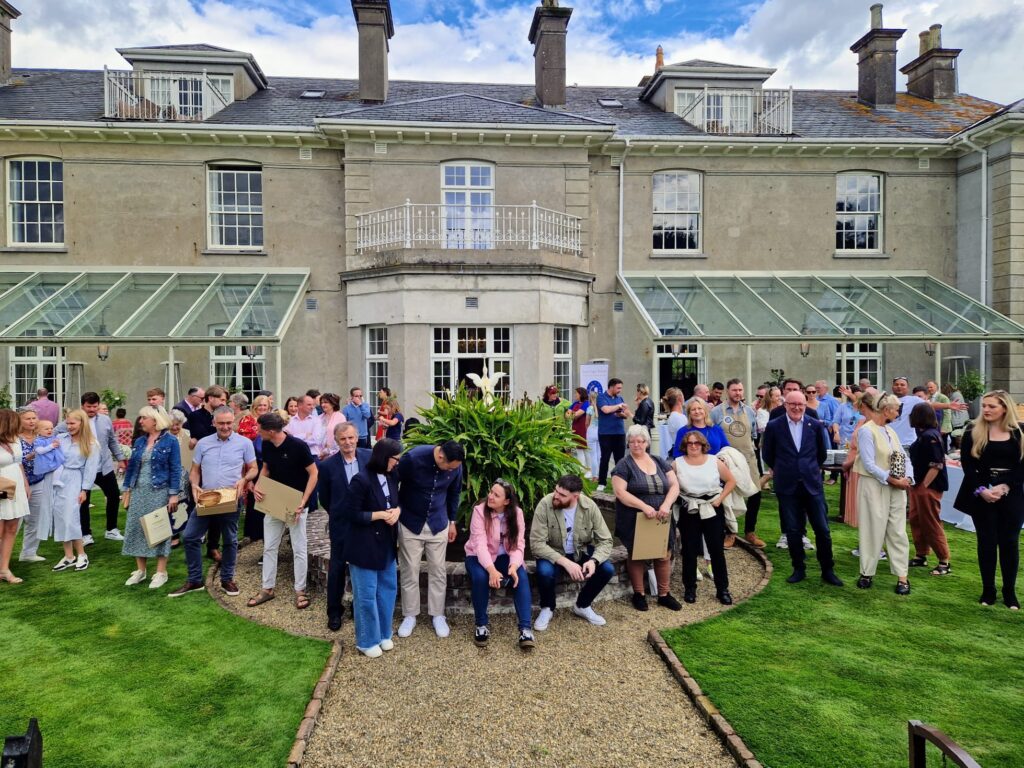 WATER: Kelly Mussels
for their outstanding Blue Rope Mussels and their contribution to regenerative aquaculture in Ireland
The Kellys work with the native blue mussel – Mytulis edulis – which thrives in the clean, cold waters of the Irish coast. With a delicate, briny flavour and firm, chewy texture, these small, delicious mollusks are highly prized by chefs who know that starting with a good product means that you don't have to do much to it. Farmed sustainably by the Kelly family on the Galway coastline, the mussels are grown using both the long line and mussel raft methods. They live in dense colonies, feeding on the plankton present in the seawater and filtering it as they go. Nutrient dense, environmentally sustainable and absolutely delicious, Kelly's mussels are an Irish ocean treasure.
Kelly Mussel Magic
LAND – Sliabh Aughty Honey
for their outstanding Raw Honeys and their contribution to the protection of Irish heritage and biodiversity.
The Leahy family have been beekeepers for four generations, harvesting Sliabh Aughty Honey from hives near and on the slopes of the Sliabh Aughty Mountains near Loughrea in east Galway. Starting with Noel Leahy's grandfather, bees have played an integral part in the family history. Their native Irish bees, kept in traditional hives, take nectar and pollen from wild heather on the mountains. The Leahy's also keep hives of these small, busy polinators in their garden, natural pastures and nearby woodlands. The honey is 100% raw, with all the aroma and flavour of local wildflowers, and is processed in a traditional manner with no additives or blending. This is a true superfood, with antioxidant, antibacterial and anti-inflammatory properties. Using their raw honey, Leahys also produce cult favourite Noel's Hot Honey for The Dough Bros in Galway. For the way it captures wild flavours in a jar, Sliabh Aughty Honey is a true taste of place.
leahybeekeeping.com
FARM: Skeaghanore West Cork Farm
for their outstanding duck and their contribution to preserving the traditional and ethical way of rearing animals in Ireland.
Spotting a duck-shaped niche in the Irish market in 1994, set Eugene and Helena Hickey on a path that has ensured that the name Skeaghanore is known to chefs throughout Ireland and abroad. Skeaghanore Duck is produced on their family farm overlooking Roaring Water Bay in West Cork. The Hickeys hand-rear the ducks -a domestic breed called Pekin – which is particulary succulent and tender. Helena believes that their location also gives them an edge: the salty sea air imparts a unique taste, acting as a pre-salting agent and enhancing the rich, savoury flavour of the duck. Testament to the quality of their product is the fact that they are always stocked by Fields of Skibbereen, one of the first outlets to stock the duck when they first started production almost 30 years ago. With the next generation now working on the farm, it is clear that duck is no longer a forgotten meat and the Hickeys are to be applauded for ensuring its survival on Irish menus.
skeaghanore.ie
DAIRY: Velvet Cloud
for their outstanding Sheep Milk Yogurt and their contribution to championing Ireland's rich and flavoursome dairy bounty.
From their family farm in Co Mayo, Aisling and Michael Flanagan make a range of natural sheep milk yogurt and cheese under the name Velvet Cloud. The land is ideal for sheep, something appreciated by their flock of Lacaune and Friesland ewes who can graze on the grass and clover pastures almost the entire year around.Their products include a sheep milk yogurt – the only one of its kind in Ireland – sheep milk, a semi-hard sheep cheese and their newest edition, a soft and spreadable sheep milk labneh. Their yogurt is made with just two ingredients: fresh sheep's milk from Flanagan's farm and live yogurt cultures. With a naturally sweet taste and unctious, creamy texture, it is an especially versatile ingredient and one that has caught the attention of many chefs who use it in all manner of sweet and savoury dishes.
velvetcloud.ie
ARTISAN PRODUCE: Killahora Orchards
for their outstanding Rare Apple Ice Wine and their contribution to championing the artisan production of Irish craft drinks using apples.
Founded by cousins David Watson and Barry Walsh, Killahora Orchards in East Cork is rooted in the past – the first mention of their orchard dates from 1837 – but with a firm view to the future. With the goal of making the best possible drinks from the apples and pears that they grow on site, Watson and Walsh have always been innovative. Their portfolio includes Pom'O apple port, a pet-nat bottle conditioned bittersweet cider, and a fine, lightly sparkling perry.
Their Rare Apple Ice Wine is made in a similar manner to Canadian ice wine: freezing and then thawing apple juice before slowly fermenting it to produce a first class dessert wine. The rich, toffee apple and butterscotch flavour is complemented by a fresh acidity at an ABV of just 10.5%. This versatile tipple can make an appearance in cocktails, with a cheeseboard or, when chilled, as a palate whetting aperitif.
www.killahoraorchards.ie
CRAFT: Wildwood Balsamics
for their outstanding Wild Aged Vinegars and their contribution to protecting the tradition and skill of vinegar making in Ireland.
Wildwood Balsamics was founded in spring 2012 with the elderflower harvest and has followed nature's calender ever since. Artist turned vinegar-maker Fionntan Gogarty picks his ingredients from the mountains, hedgerows, seashores and gardens of Co Mayo before transforming them utterly into vinegars of rare flavour and beauty. He starts this process by making wines from foraged or organically grown fruit or flowers. These wines are turned into vinegars and then, with the addition of cooked fruits from the wine-making process, become balsamics. None of this happens quickly: the young berry balsamics take 18 months to produce, the flower and herb based ones take two years. Gogarty also barrel-ages some of his balsamics for five years, infusing them gradually with flavour that enhances every food that they come in contact with. Just a few drops of these precious potions, which come from the very landscape of Mayo, lighten flavours with their bright acidity.
www.wildwoodbalsamics.ie
The winners were presented with specially commissioned pieces made by local Gorey wood turner, Robert O'Connor, again highlighting the link between craft and food.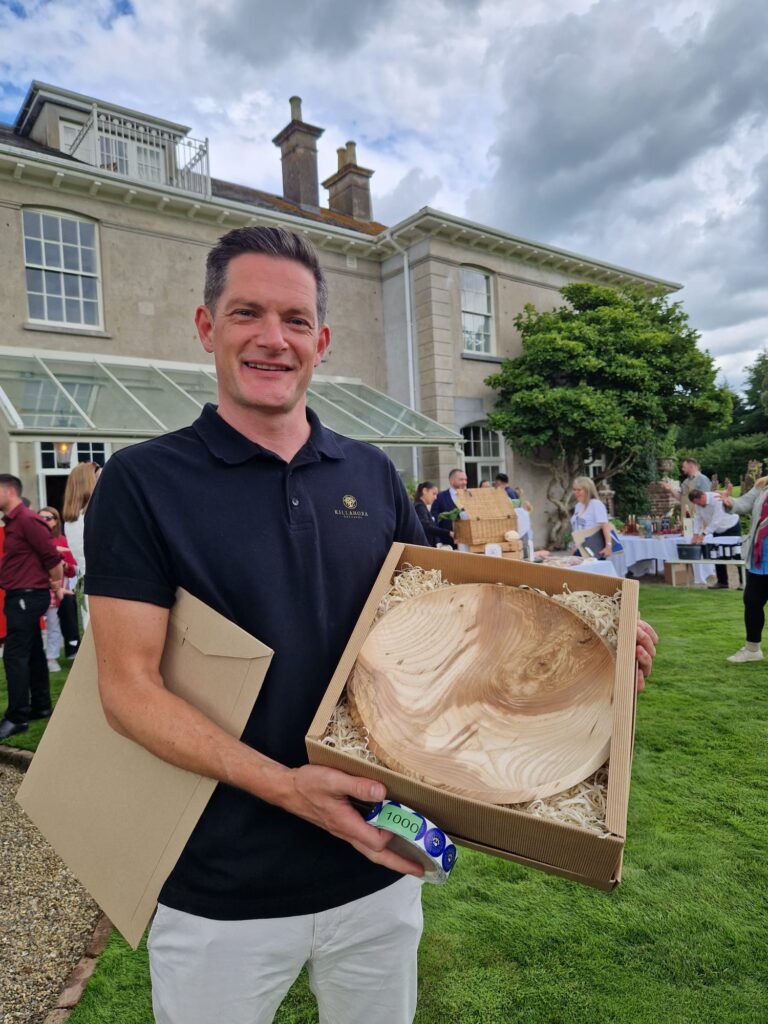 We feasted on the best of Irish food and drink for lunch, with a menu from Dunbrody House executive head chef Janice Casey-Bracken that featured all the award winners.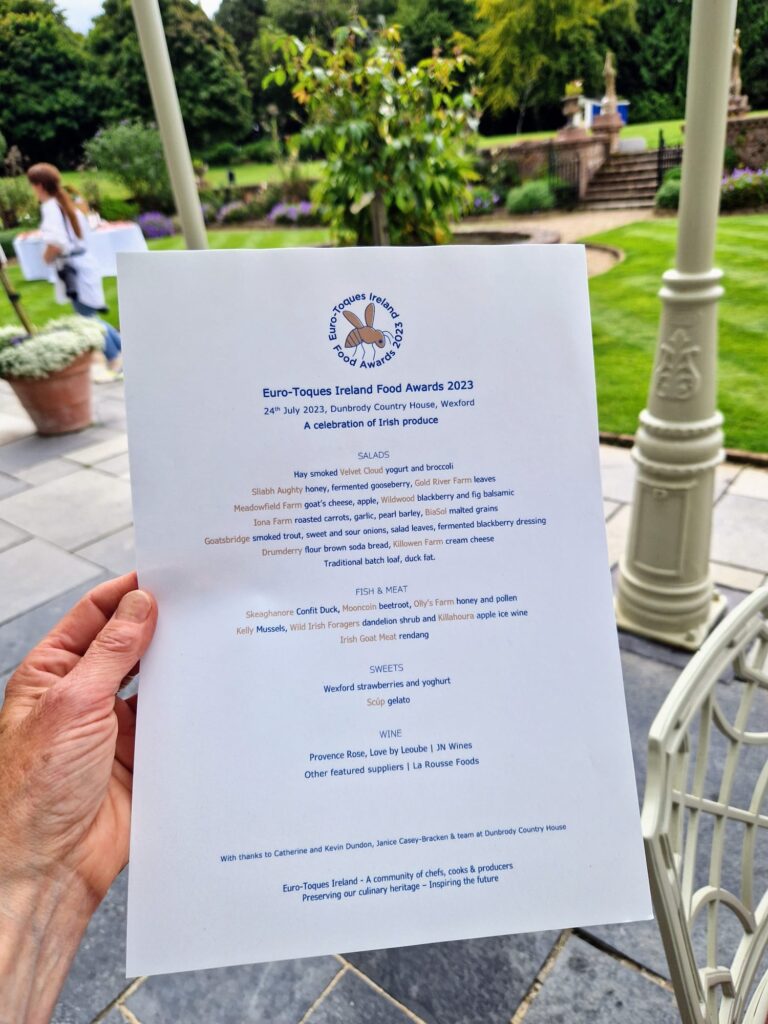 Fortunately there were also some leftovers for that evening's twilight supper of oysters and hot honey, duck with plum sauce, rosti and smoked trout.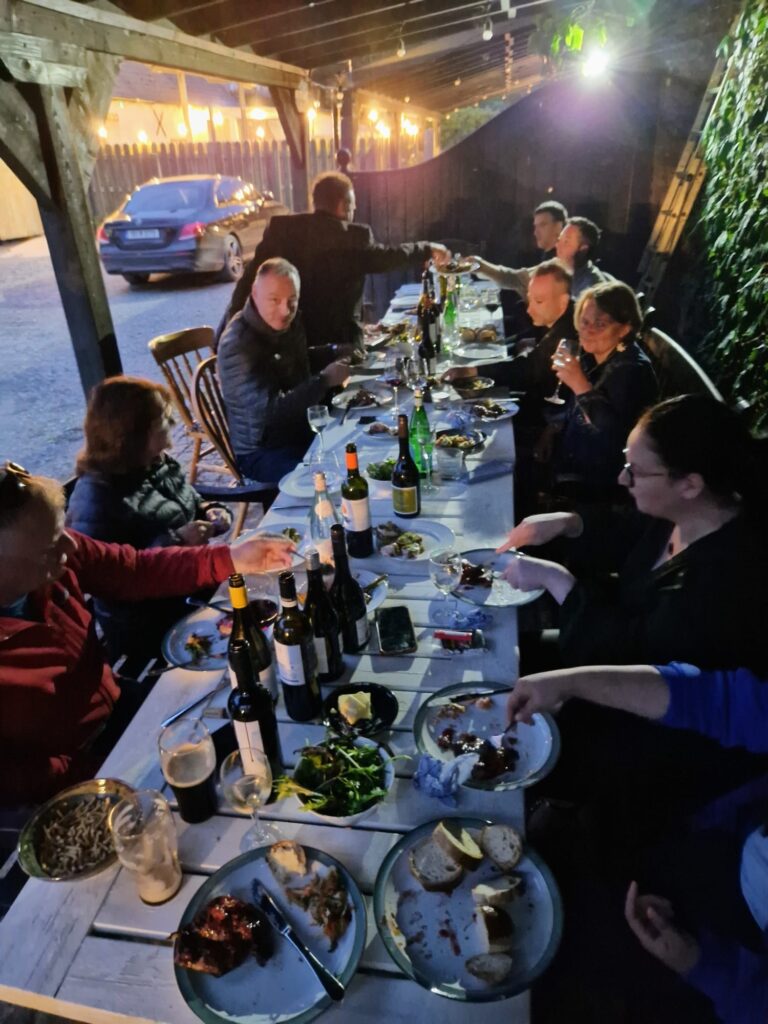 Congratulations to the winners, and also to all the shortlisted producers.Their hard work in bringing their local, seasonal and very delicious food to restaurants enriches every kitchen that they supply and enlivens all those plates on restaurant tables.
Find more information on Euro-Toques Ireland, including past award winners, and lists of chef and producer members, at euro-toques.ie.
The last Euro-Toques Food Awards:
29 May 2019 Euro-Toques Food Awards 2019
More on Myrtle Allen, including my first time at a Euro-Toques Ireland Food Awards event in 2001, here:
Meetings with Mrs Allen: Myrtle Allen of Ballymaloe House 1924 – 2018