Read: Irish Examiner | Happy Tummy Co is a real breadwinner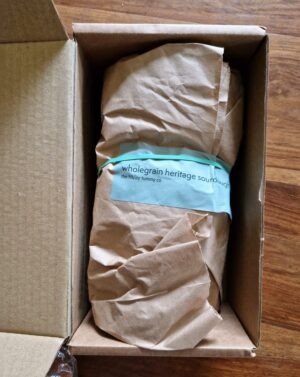 First published in the Irish Examiner on 9 June 2023
Cork-born Karen O'Donoghue is a woman with a mission: to improve people's gut health through the bread she bakes at The Happy Tummy Company in Westport. The company is named after O'Donoghue's signature loaf, an organic wholegrain chia teff bread that involves a two-day soaking process. She calls this her happy tummy bread and credits it with alleviating her IBS (irritable bowel syndrome), something that she had suffered from since she was a child. "I created the bread to get rid of my own IBS. I could have very long bouts of constipation and go for three weeks at a time with one stool movement, which had a huge impact on my mental and physical health." IBS, according to HSE.ie, "is a common, long-term condition of the digestive system" with symptoms like "stomach cramps, bloating, diarrhea and/or constipation" which can last for prolonged periods. Generally considered a lifelong problem, IBS is something that can have a major impact on a sufferer's life, as it did on O'Donoghue's.
By the time she was in her twenties and living in London, she was determined to find a diet-based solution. "I spent 18 months devouring science papers and started applying this research to recipe development and building maths equations," says O'Donoghue. Her aim was to develop a gut-friendly product that could help alleviate her long-term digestive problems. Theoretical equation in hand, she went on a quest find the right ingredients – the HTL contains a total of 16 different components, each with a specific purpose – and figure out the best way of accessing and enhancing their nutrients.
By 2014, O'Donoghue was happy with the loaf that she had created and with the effects that it was having on her own digestion. She launched The Happy Tummy Company wanting, as she says, to make "a brand that created health". At the time, she was baking and selling the bread from her base in Hackney, East London. It wasn't cheap – at the time, the loaf cost £20 (it's now €25 in Ireland), but the HTL had an immediate impact: Goldie Hawn called it "amazing" and took loaves home to California. "Legendary" was the word used to describe it on Gwyneth Paltrow's Goop website. Regular purchasers gave it the affectionate nickname "magic poo bread" because of its positive effects on digestion. "It's really high in insoluble fibre," says O'Donoghue, "really high in magnesium to relax muscles, high in iron for the nervous system and to help you feel less tired, high in calcium and vitamin C." The HTL may be functional food, but it's also delicious and very satisfying, especially when simply toasted and eaten with butter and honey, peanut butter or topped with a fried egg.
O'Donoghue sold the loaves locally and via a subscription mail order system that saw her sending bread all around the UK and Ireland. After four years of running the bakery in London, she moved briefly to East Sussex where she started teaching people to make bread, before returning to Ireland during the pandemic and establishing a base in Mayo.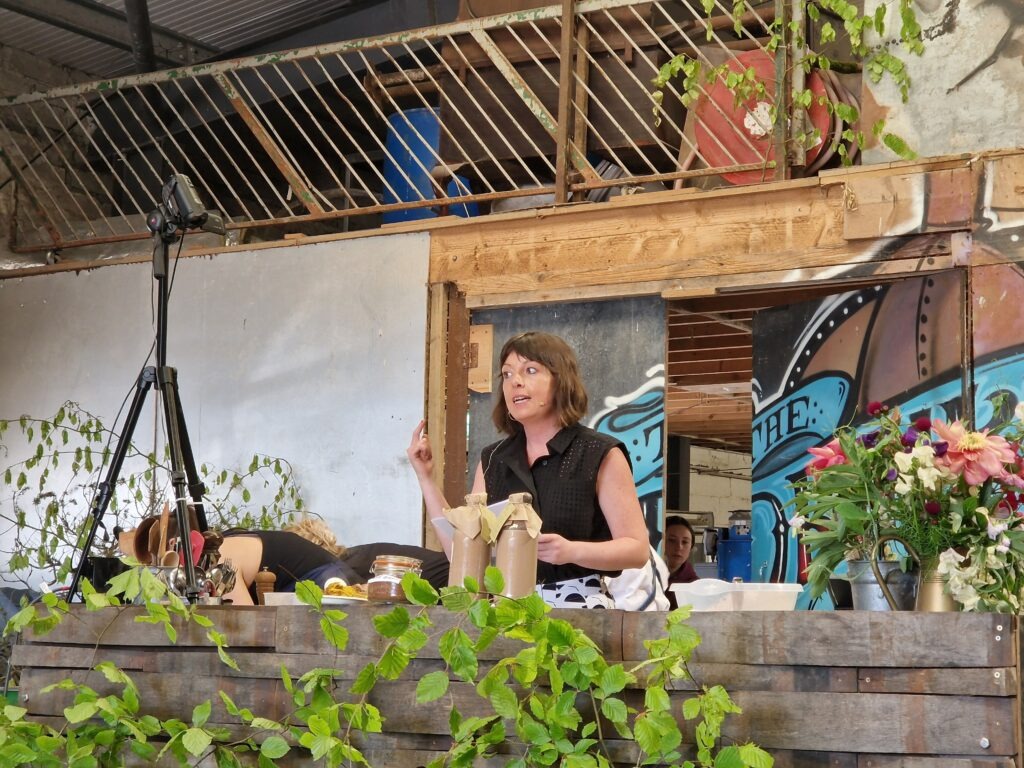 In the heart of Westport, a renovated schoolhouse called Teach Scoile is now O'Donoghue's bakery and bread school. She and her team avoid waste by baking and dispatching loaves ordered through her online shop. The HTL is one of a selection of breads on offer, alongside other products which are all formulated to promote better gut health. "I make cake, biscuits and bread," she told a rapt audience at a Ballymaloe May Fair demonstration, "and I make them digestible." Key to the HTL – and several of her other products – is teff, an ancient grain from Ethiopia that is gluten-free as well as high in vitamins, minerals and easily digestible proteins. It pops up in her teff cookies (a good source of iron and fibre), the sourdough digestives (a source of iron and potassium), the Colm loaf (a soaked teff pecan banana bread) and what O'Donoghue calls Charlie's happy tummy batter which is her take on the highly nutritious – and flavourful – Ethiopian flatbread called injera. "We had loads of fun developing these products, says O'Donoghue. "Our approach is to take the foods that people like and make them nourishing."
Her products are not cheap but O'Donoghue is very clear about why they cost as much as they do. "It's because of the ingredients. Our margins are very small. We use ingredients that are of a high nutritional value and are incredibly well made, farmed and produced." Alongside the teff, which she imports from Ethiopian-owned company Lovegrass Ethiopia, she also uses Irish-grown heritage wheat grains like "einkorn, emmer and spelt from [Kilkenny millers] Oak Forest Mills. Their flour is the best in the world, it's phenomenal to work with. We get it milled fresh and its fibre and protein and vitamin and mineral content is very high." Passionate about working with small producers and small farms, she also uses free range, pasture-raised eggs from the regenerative Mad Yolk Farm, Highbank Orchards' organic apple cider vinegar and Achill sea salt "because you do notice the difference." Chocolate comes from NearyNógs Stoneground Chocolate on the Mourne Coast, cacao powder from Hazel Mountain Chocolate, her coffee is sourced from 3fe and she gets a delivery of organic raw milk every Thursday from the Gleann Buí Farm micro dairy in Mayo.
O'Donoghue is also an impassioned teacher, working with small groups at Teach Scoile to teach people how to make nourishing bread, with classes starting at soil health and what that means to our food systems. "Everything is based on fact and science," she says, "and we've found groups are very supportive of each other, often swapping advice and numbers." She also plans to hit the road in a van with her team this summer, running pop up educational events on the West Coast.
She is clear sighted about what she wants to achieve: "For us the greater vision is to overhaul behaviours and habits that people have that aren't serving them. We want to press the reset button and show them that their health is their responsibility and look at that in an accessible way," she adds. One bake at a time, O'Donoghue is working towards that goal.
More information at www.thehappytummyco.com and on Instagram @happytummyco.